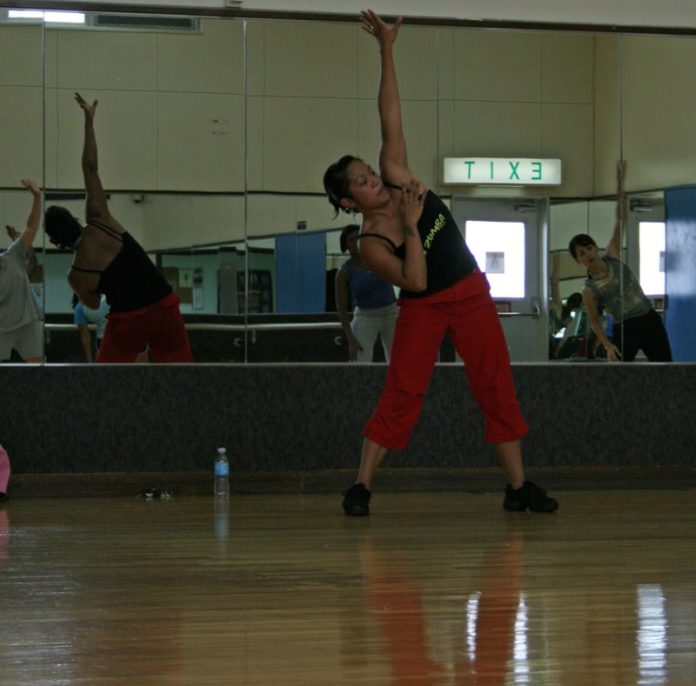 CONTRIBUTED BY HEATHER NORDELL
When Erna invited me to attend her first Zumba class at the Risner Gym I was very excited. After all, any class with a name like Zumba had to be fun. Erna described Zumba as "…a dance-fitness program centered on Latin rhythms and dance styles, as well as integrating other international styles such as bellydance, hip hop and hula.  The program originated in South America, and quickly migrated north – sweeping over Florida and taking the US by storm."
She also provided me with a link to the official Zumba Fitness website. I checked out the website and was totally enthralled by the people dancing and enjoying themselves. It looked like such a fun and exciting way to work out. There was only one problem – I can not dance. I have never had any sense of rhythm and to be very honest I am very uncoordinated. I tried out for drill team in high school twice and both times I was the only girl who didn't make the team – I am that bad. The prospect of trying to dance in a room full of women mortified me. But the more I looked into Zumba the more intrigued I became. I started to think about how it had been a long time since I tried to dance – high school to be exact. Maybe my dance skills had improved with time. I have also been a bit of a work out rut and maybe this could put the fun back into my work outs. So decided to throw caution (and my dignity) to the wind and give it a try.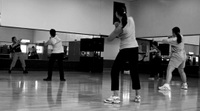 First of all I have to say Erna is a fabulous dancer and teacher. She made all of the moves look easy and made them easy to understand. Plus the class was fabulous. The music was great and the routines were fast pace. It truly was an amazing work out. I had to laugh the next day when I was sore and realized it was from dancing. Now I will admit I still can not dance and I probably looked like a fool during the entire class. But I have never had so much fun working out – I am hooked!
Zumba classes are held at the Risner Gym on Kadena AFB. You can find the Group Exercise Calendar for the Risner Gym here.
And you can find the schedule for Group Fitness Classes on MCCS bases here.
I want to encourage all of you who are looking for a fun new work out to give Zumba a try. The classes are free so you have nothing to lose. As Erna says Zumba is "the place where it's safe to shake it like it's nobody's business"