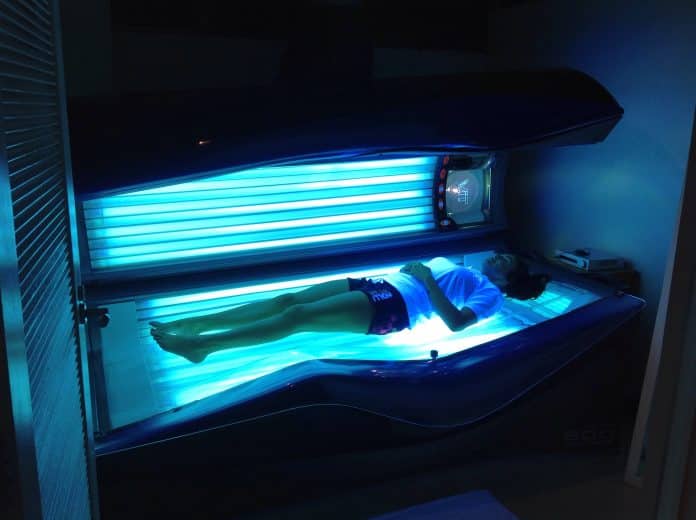 Our December Events Calendar is sponsored by Master Tan Chatan. Please check them out for all of your tanning needs .
December 1st – end of February
Renaissance Okinawa Resort – Renaissance Okinawa Resort Illumination
Visit Renaissance Okinawa Resort in the months of November through February for free festive lights displays for Christmas and New Year. It should be a small but beautiful beach-side display. Please visit the following link for more information: www.renaissance-okinawa.com/redchristmas-newyear/
TEL: 098-965-0707 Japan, 〒904-0416 Okinawa Prefecture, Kunigami District, Onna, Yamada, 3425−2
Okuma Private Beach & Resort – Okuma JAL Private Resort Illumination
Okuma Resort is also hosting a free Christmas lights display to light up your holiday season (during the same period as the Renaissance Okinawa Resort lights display)! Please visit the following website for more information on this display: https://okumaresort.com/info/hotel/545
TEL: 980-41-2222 Japan, 〒905-1412 Okinawa Prefecture, Kunigami District, Kunigami, Okuma, 913
December 1st – February 18th
Southeast Botanical Gardens – Tonan Night Decoration
Visit the scenic Southeast Botanical Gardens between 5 and 10 p.m. during this date range for festive holiday lights throughout the gardens! The prices are as follows: Adults – 1800 yen each, High School students – 1000 yen each, Middle & Elementary students – 500 yen, and children 6 and under are free. Prices around Christmas time (between 12/22 and 12/25) will be higher for adults at 2000 yen each because of a Christmas event. Please visit the following website for more information: https://www.southeast-botanical.jp/events/detail.php?id=41
TEL: 98-939-2555  2146 Chibana, Okinawa, Okinawa Prefecture 904-2143, Japan
December 1st – 2nd
Kadena Exchange, Kadena AFB – Pet Photos with Santa
Visit the Kadena AFB Exchange between the hours of 11 a.m. and 3 p.m. for a fun pet adoption event sponsored by OAARS. A photographer will be on-site between the hours of 12 p.m. and 3 p.m. to take adorable pet photos with Santa as well. If you want to help the Okinawan-American Animal Rescue Society help stray and abandoned pets on the island (or bring a stray/abandoned pet home), check this event out and tell your friends. For more information, please visit https://www.facebook.com/okinawanamericananimalrescuesociety/
December 2nd – February 25th
Yomitan Village, Murasaki-Mura – Ryukyu Night Lantern Festival
This annual event is a beautiful thing to behold as you walk through Murasaki-mura park at night surrounded by thousands of brightly lit colorful lanterns (their Facebook page states that this year's event will feature 50,000 lanterns). There are usually food/vendor stalls (although not as many as you'd find at a summer matsuri) and entertainment of some sort (live music typically). Admission to this event is 600 yen (so bring yen with you) and the admission hours are between 6 p.m. and 9 p.m. nightly. Please visit https://lantan.ryukyu for more information.
TEL: 098-958-1111
読谷村字高志保1020-1
Yomitan-son Nakagami-gun, Okinawa, Japan 904-0323
December 3rd – January 6th
Nanjo City, Sasaki Okuku – Okoru Illumination
Looking for some holiday lights to brighten your holiday season? This residential district will be featuring a holiday lights display between the hours of 18:00 and 22:00 during the month of December and early January. For more information as it becomes available, please visit the Discovery Nanjo Facebook page at https://www.facebook.com/discoverynanjo/
December 9th-10th
Uruma, Ishikawa Dome – Ryujin no Utage (Feast of the Dragon God)
Visit the Ishikawa Dome in Uruma (where the bullfights are usually held) Saturday the 9th or Sunday the 10th for an awesome cultural event featuring live performances with a dragon theme. Advance tickets can be purchased at Family Mart and Lawson for 3000 yen per adult (through high school-age) for S section, 2500 yen per adult (through high school-age) for regular seats, 1500 yen for children middle school-age and younger, and free for preschool-age kids. Doors open for the event at 16:30 and festivities begin at 18:30. Those purchasing tickets the day of can expect to pay around 500 yen more per ticket (more than the price listed for advanced tickets). Please visit https://ryujinnoutage.com for more information. Bring yen for food and souvenirs at the event.
石川多目的ドーム
日本、〒904-1106 沖縄県うるま市石川2298−1 (this goes to the Ishikawa Dome itself)
26°25'45.0″N 127°49'53.9″E (temporary parking area)
December 16th – January 3rd
Itoman City, Itoman Tourism Farm – 19th Annual Itoman Peaceful Illumination
For an admission fee of 500 yen, enjoy a beautiful festive Christmas lights display of thousands of lights sprawled across a farm (across the street from the Itoman Peace Memorial Park). The hours of admission for this event are 18:00 to 22:00 (with special extended hours, until 24:30, on December 31st only). This yearly event is not to be missed if you enjoy Christmas lights displays. There are usually food vendors so bring yen for food/drinks/admission. Please visit https://www.itoman-peaceful.jp/ for more information.
TEL: 098-997-2793
901 – 333 Okinawa Prefecture Itoman City Mizunenjin 1018 (opposite Peace Memorial Park)
December 21st – 25th 
Pizzeria Bar Ariccia Christmas Course
Pizzeria Bar Ariccia will offer a special Christmas course with home made Genova style grilled pasta (Testaroli) with special Christmas ragu' sauce. The main dish is crusted lamb with balsamic saute' vegetables and Shimoda red bream with potato champagne sauce duetto. This course is by reservation only and there is more info on their website. https://chatanpizzeriabarariccia.blogspot.jp/2017/11/ariccia-christmas-course-starting-from.html
December 22nd – 29th
Okinawa City, Okinawa Children's World Zoo & Museum – Christmas Fantasy Illumination
During these dates, visit the Okinawa Children's World Zoo & Museum between the hours of 4:30 p.m. and 9:30 p.m. for a magical Christmas lights display. Admission costs are 1800 yen (in advance) or 2200 yen (day of) for adults and high school-age children, 1000 yen (advance) or 1200 yen (day of) for children 4 years old through middle school-age, and children 3 and under get in for free. For more information please visit the zoo's website at https://www.okzm.jp/
TEL: 098-933-4190
Japan, 〒904-0021 Okinawa-ken, Okinawa-shi, Goya, 5 Chome−7番1号
Contributed by Keri. C