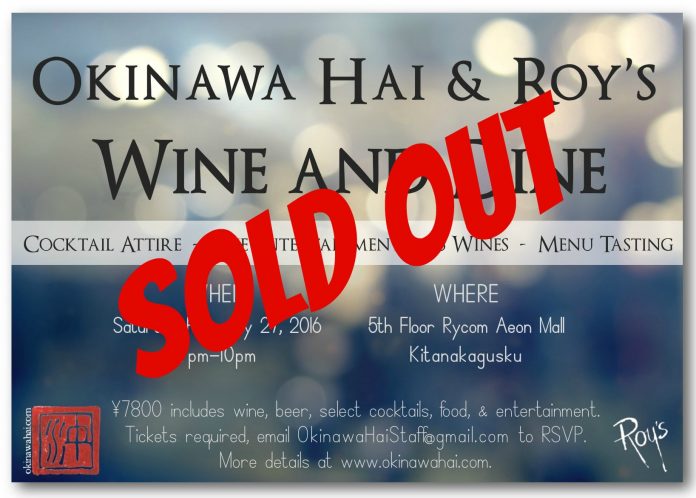 If you are reading this, you are part of something special. You are part of Okinawa Hai, a group of people exploring exotic new places, eating exciting new food and making new friends. You do all of this while sharing the experiences with others, on Facebook, Instagram, or contributing to our site.
Okinawa Hai is always seeking to build relationships within the community and we want to share our newest adventure with you.
Okinawa Hai and Roy's Okinawa Hawaiian Restaurant are teaming up to throw a wine and dine event exclusively for Okinawa Hai readers!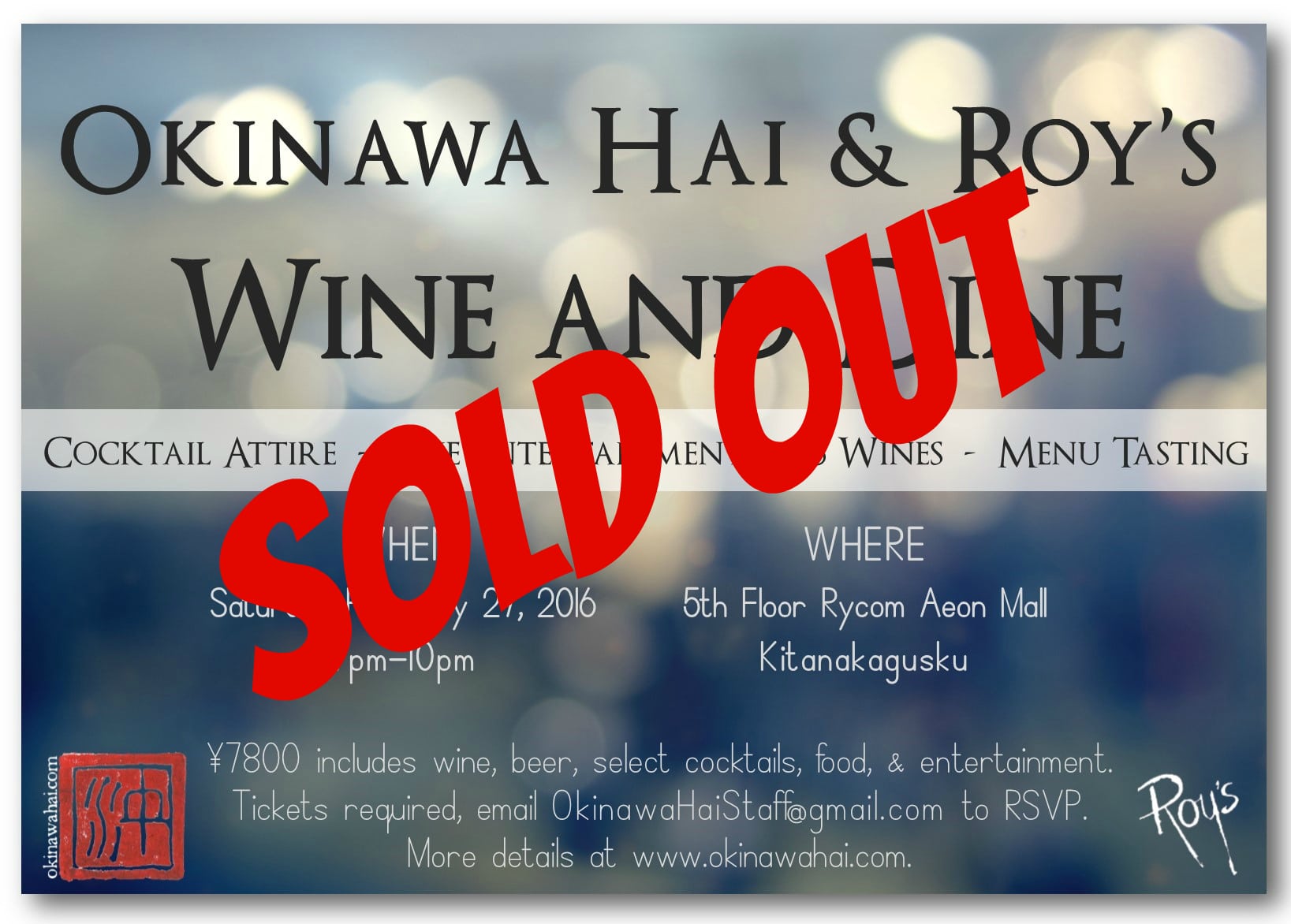 Maybe you've already dined at Roy's or have just read the review on Okinawa Hai. At this private event, you'll have the opportunity to sample a variety of items from Roy's menu; appetizers, entrees, and desserts. Using local ingredients and unique homemade sauces, Roy's serves up an original combination of Hawaiian-Euro-Asian Cuisine.
Upon arrival and confirmation of your name on our guest list, you'll be served Roy's signature Pineapple Martini welcome cocktail to kick off the party. In traditional cocktail style, there will be both seated and standing tables, allowing the Okinawa Hai community to mingle throughout the evening. A live pianist will be performing as you enjoy the food, 15+ varieties of wine, beer and house cocktails, all included with your reservation.
RSVPs required. Please RSVP at okinawahaistaff@gmail.com. A Paypal invoice will be then be emailed to you. Payment will be required within 3 days of receipt to confirm reservation.
---
GIVEAWAY
Thanks to Roy's, we are excited to raffle off a FREE ticket to this event!
To Enter:
Using the Rafflecopter giveaway below, log in using Facebook or your email address.

Each task will give you 1 entry into the giveaway. Complete as many as you can for more chances to win!

The counter at the top of the giveaway will inform you of how many entries you have.

That's all! Sit back and relax. Winners announced on February 5th.
Okinawa Hai & Roy's Rafflecopter giveaway

Stay tuned to Okinawa Hai for sneak peeks, previews and more information. Find us on Facebook, Instagram, or Twitter.
Hope to see you there!