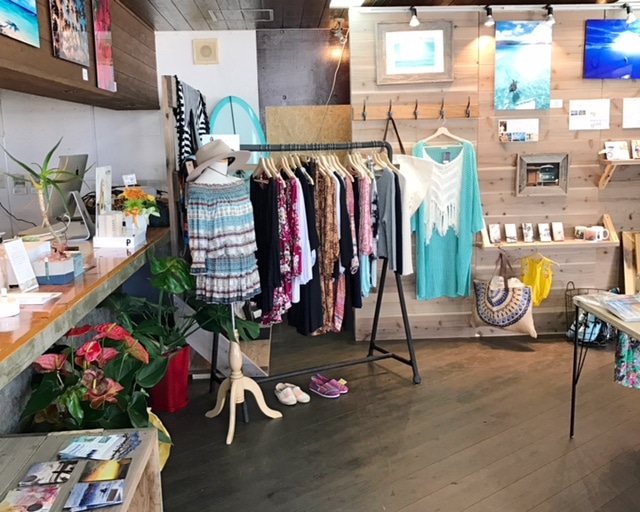 Always Sunshine Co. Gallery. Best Place for Beach and Souvenirs in Yomitan.
CONTRIBUTED BY ANDREA WOOD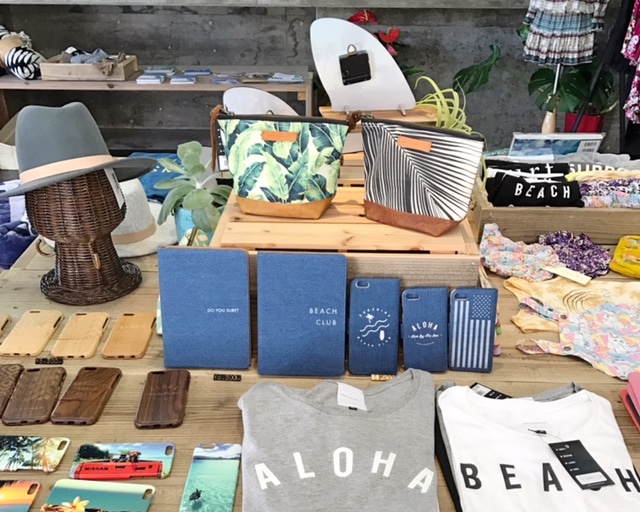 Always Sunshine Co. Gallery is a Hawaiian-based store here in Okinawa, located in Yomitan. It is a fine art gallery and select shop and definitely a must if you're looking for that unique piece for your home or souvenirs to take home. It just opened October 1, 2016!
One of the things I love about Okinawa is a store can pop up anywhere, and for me it was right in my neighborhood. However, you have to keep your eyes peeled for the sign out front otherwise you can mistake for someone's house. Once you're inside it's gorgeous and the view of the ocean out of the massive front windows helps complete the theme of the store.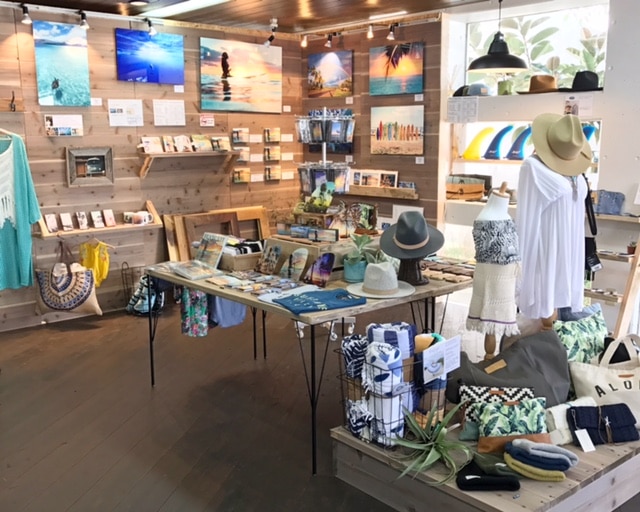 The first thing I noticed about Always Sunshine Co. Gallery was the cool beachy vibe you feel as you enter. I also can't pass up a boutique that is clean and organized with everything on display to see – it makes me want it all! Their items and souvenirs are beautiful!
It's the perfect little beach shop. They have everything for the beach: picnic circular rugs, beach bags, bathing suits, cover ups, etc. There are very cute clothing items for women and little girls. There are graphic t-shirts for men and boys. The images along the back wall are taken by a professional photographer of the beaches in Hawaii. They also have beautiful raw wood frames (leaning against the wall on bottom). Other items such as: soaps, lotions, makeup bags, etc. are on display at the cash register.
There's a small fitting room to try on clothes as well.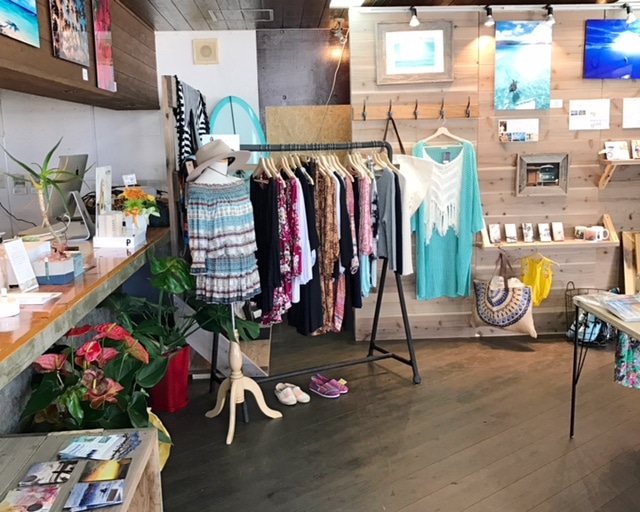 The prices are a little on the higher end, but for the unique souvenir pieces in the store, I think it's reasonably priced. The sales associate was very helpful and accepting of me taking pictures of the store.
I'm obsessed with the wood engraved and denim Iphone cases!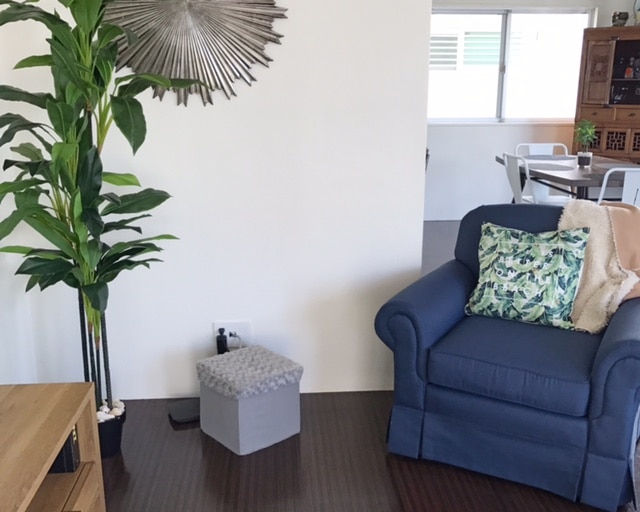 I found the perfect pillow case for my lonely chair in the family room. It gave it the pop of color I was seeking!
---
Always Sunshine. Co Gallery
Payment: Credit Card, Yen
Hours: 11 – 7pm daily
Website: https://alwayssunshinestore.com
Facebook
Address: Always Sunshine Co. Gallery, 1275-1 Yomitan-son Nakagami-gun, Okinawa, Japan 904-0324
GPS Coordinates: 26.3961019, 127.744040
Directions: Always Sunshine Co. Gallery is located off Rt. 6, you make a left at the bay by the sea wall before you go up the hill to Rt. 12. There is a crosswalk and a music store at the bottom of the hill where you need to turn left. If you hit Rt. 12 you've gone too far. Once you turn left follow the hill all the way up. It is in a blue house on the right side with minimal parking. There is a wooden sign out front that says ALOHA.