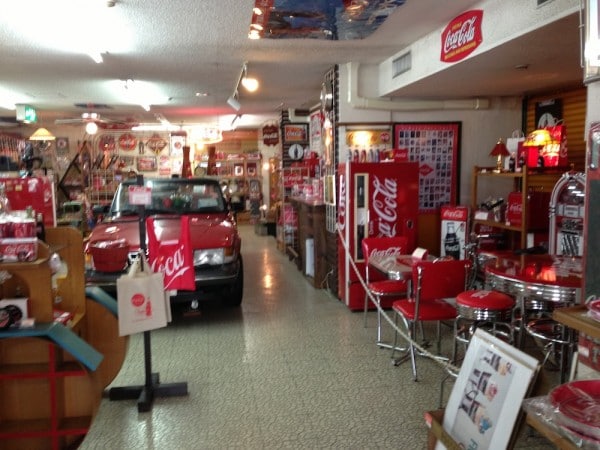 CONTRIBUTED BY MARISSA MATSUZAKI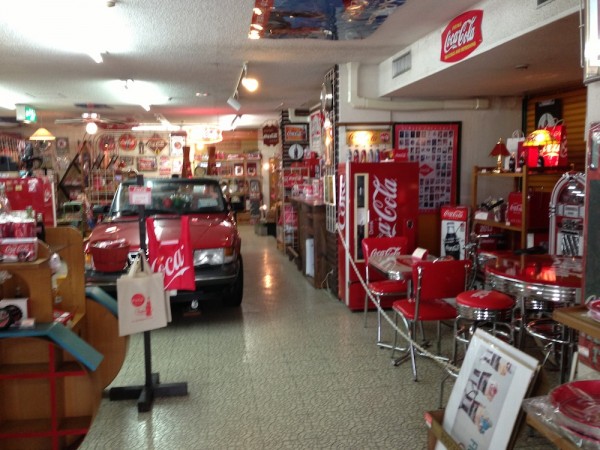 Have you ever had that experience where in spite of all your planning and organization nothing seems to go right? You hit the point of being near tears as your frustration is bubbling over, when suddenly you realize that maybe things are not so bad after all. This was the type of day I was having when I suddenly stumbled on a lucky accident—The American Variety Shop, Frank Plaza.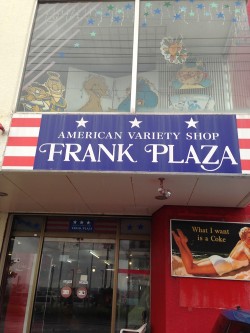 I was attempting to navigate my way around in search of some shops only to get myself lost on a rainy day. I found my bearings once I spotted a familiar sight—the Tortilla Factory—and I knew that I could go to House of 66 Cents and pick up some much-needed fabric for curtains just down the street from there. I parked my car, had a snack at the Tortilla Factory and started walking down the street. That is when I saw The American Variety Shop between the Tortilla Factory and House of 66 Cents. I alleviated all of my stress with some retail therapy.
The American Variety Shop is a nostalgic gift shop where you will find a lovely mix of American memorabilia. Products include Coca-Cola souvenirs and décor, Peanuts keepsakes, Mickey and Minnie Mouse keepsakes, Hello Kitty (popular with the Japanese as well), Sesame Street, Tinker Bell, gift wrapping, notebooks, pens, and '50s-style art posters.
My souvenir of choice was a Snoopy composition book in which I plan to take notes the next time I'm wandering around the island. It will help me remember how to get to and fro. This trendy shop would make a nice place to stop for fashionable back-to-school supplies as well.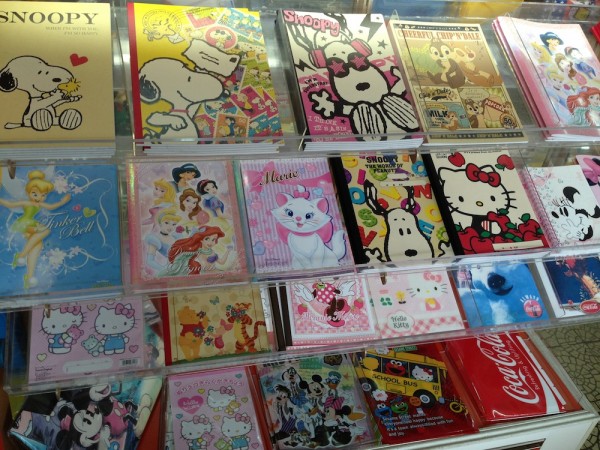 If you like collectables, need to buy a gift for someone who does, or have a sweet spot for '50s nostalgia, I recommend paying this shop a visit. Bring your yen and give yourself a little time to peruse the zillion treasures. If you find a decorative item you can't live without, carry it down to House of 66 Cents and pick out some fabric to match.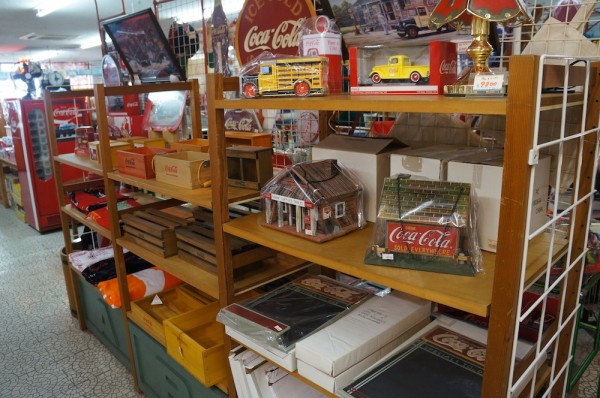 Directions: If you are coming from Kadena Gate 1, turn left onto 58 and continue on that road until you reach Route 81 where you will turn left. Soon after you pass House of 66 Cents on the right you will see the American Variety Shop also on your right. From Kadena Gate 2 OR the Foster Legion Gate, you will take a right on 330 and continue STRAIGHT down PAST the intersection where you could turn left to stay on 330 (Note: You will actually see a sign for 81 on your left before you get to the place where 330 turns into 81 as well; so don't make the mistake I did by turning on that road. Just keep going straight on 330 until it turns into 81). Shortly after 330 becomes 81 you will see the shop on your left. If you see House of 66 Cents, you've gone too far but I would park there and then walk to the shop.
Hours: Open daily (except Wednesdays) from 12:00 p.m. – 7:00 p.m.
Phone: 098-892-7250
Payment: Yen