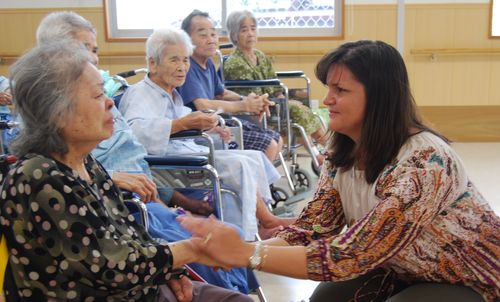 CONTRIBUTED BY JOY BARNES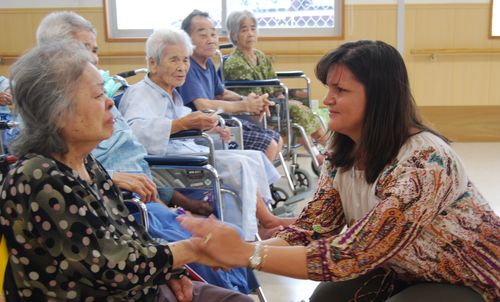 At my core, I am an activist.  Before my "career" as a stay at home mom, I worked for a feminist non-profit organization, I volunteered for political movements, and I've certainly done my share of letter writing campaigns.   However, when I moved to Okinawa, I was worried about where I would find a place to put my activist heart to work and make a difference in the community.  That was, until I began working with the American Women's Welfare Association (AWWA).
I want to share about AWWA with you, not to "toot my own horn," but to share what an impact this organization has on both our American military community and our Okinawan community.
There are only a few American organizations on island that can claim a unique collaboration of all four branches of service, but there are even fewer that can boast a rich history dating back to the 1950's.  The American Women's Welfare Association is one such organization.  Originally formed in 1952 as the Ryukyu American Welfare Council, this charitable organization brought together Okinawan and American women with the purpose of providing grants to Japanese non-profits in need of financial assistance.  After Okinawa's reversion from a US territory to a Japanese Prefecture in 1972, spouses from the American forces came together to form the American Women's Welfare Association.  Even today, the tradition of providing grants to organizations in need continues.  Throughout AWWA's history we have expanded this charitable giving to include American organizations and have been able to provide more than $7 million to groups in need.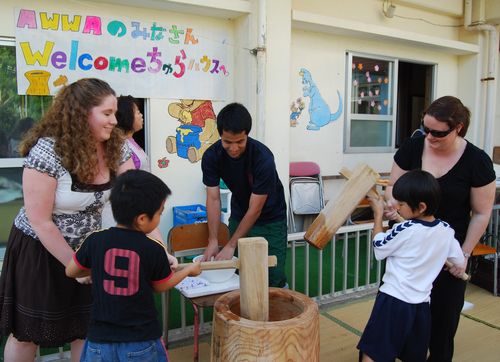 AWWA is made up of representatives from five military spouse's organizations including the Army Community Group of Okinawa, the Okinawa Enlisted Spouses' Club, the Kadena Officers' Spouses' Club, the Naval Officers' Spouses' Club of Okinawa, and the Marine Officers' Spouses' Club.  The charitable funds that AWWA donates are generated from the profits of the four gift shops on island (Kadena Gift Corner, Marine Gift Shop Island Treasures, Navy Fleet Gift Shop- Home Store and Kids Cottage, and the Army on Okinawa Gift Shop) as well as Uncle Sam's Attic (the Kadena Thrift Shop).
The profits from these stores are distributed to American organizations such as the Stork's Nest which provides housing for families needing medical assistance, much like a Ronald McDonald House would do in the States; the Army Holiday Food Voucher Program; Scouting troops; and numerous DoDDS programs.  In fact, during the last school year AWWA provided more than $30,000 in funds for DoDDS educational and sporting activities.
While the work AWWA does with American organizations is very significant, for me, the most touching work AWWA does is with the Okinawan charities.  Last year, AWWA donated $80,021 to Okinawa organizations.  These organizations support the growing Okinawan elderly population, provide assistance to mentally and physically disabled Okinawans, and work with orphaned children.  Many of the funds that we provide are used to purchase equipment that helps these communities sustain themselves.  While it may be trite to use the expression "Don't give a man a fish; teach him to fish," this saying really rings true for the work AWWA does.  For example, in the past, AWWA has funded mentally handicapped facilities to purchase items like a pottery kiln and an industrial vacuum sealer for food preparation.  Disabled residents learn valuable skills that help with rehabilitation, and in turn the items they make are sold for a profit to benefit their communities.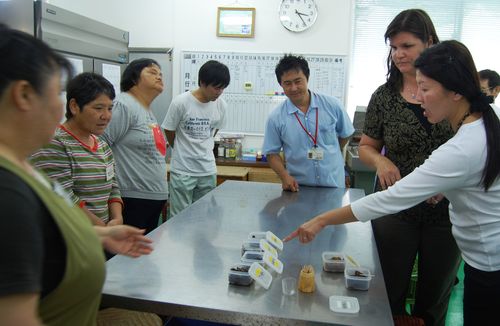 Not only does AWWA's work help these individuals and organizations in need, but perhaps one of the biggest impacts AWWA has, is generating goodwill between the US military community and our host nation, Japan.  AWWA has worked with a few of these Okinawan organizations since the beginning of our 50+ year history.  The relationship that exists between AWWA and Okinawan organizations has developed into a friendship that began and will last well beyond our standard 3-year tours here.
Many people ask me, how can they help AWWA?  You can help by joining your military spouses' organizations and volunteering your time at the gift and thrift shops.  However, perhaps the easiest and most fun way to help AWWA is to shop, shop, shop!  Because our funds are generated through the gift and thrift shops, a portion of the profits from each item you purchase at these locations goes directly to the American and Okinawan organizations we support.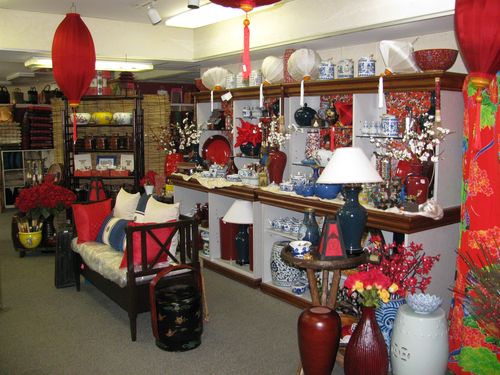 And, remember, AWWA can help support your organization!  To find out more about the grant application process and about what organizations are eligible to receive funding, e-mail awwaokinawa@yahoo.com.
For me, AWWA isn't just an outlet for my activist spirit, getting involved with AWWA has been an exceptional way to learn about and work with our Okinawan community.  Volunteering has taught me about the vital impact Americans can have on our local communities and has made me proud of our American value of charity.