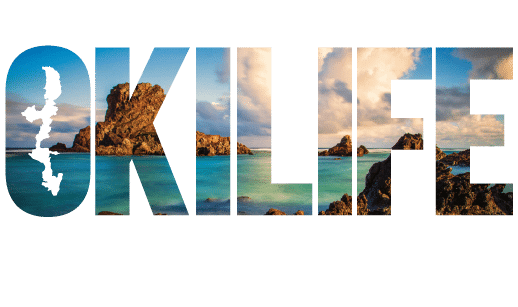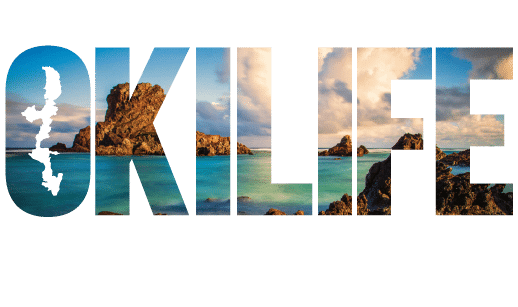 April has a list of events in place for fun seekers and they all promise to be fun, engaging and riveting. We have compiled a list to ensure easy access and booking. Below is a list of these events:
April 1st – April 2nd
Southeast Botanical Gardens – Okinawa Bougain Fair
The first couple of days in April will mark the end of the bougainvillea fair that the botanical garden has been celebrating since February. Entry fees are 1500 yen for high school students and adults, 1000 yen for elementary and junior high-school students, and 500 yen for children under 6 years old.
The garden is open from 9:00 to 18:00 on weekdays while light-up events happen on weekend nights until 22:00 (last entry at 21:00).
https://www.southeast-botanical.jp/events/detail.php?id=30
〒94-2143 Okinawa Prefecture Okinawa Prefecture Chita flower 2146  TEL: 098-939-2555
Okinawa Churaumi Aquarium – Spring Starry Week Maze
With regular admission to the aquarium, enjoy exploring a corrugated cardboard maze dotted with stars. This looks to be a really fun event, for kids especially.
So if you're already headed to the aquarium on the 1st or the 2nd (the last days of the event) check it out; 10:00 and 16:00.
https://app.okinawatimes.co.jp/cal/details.php?id=47181
Ocean Expo Park Oceanic Culture Center Okinawa Prefecture Head Office Town Kunigami-gun Ishikawa 424 TEL: 098-048-2741
April 1st – April 19th
Shuri Castle Park – Ryukyu Excavated Artifacts Exhibition
From March to mid-April, Shuri Castle is having an exhibition showing excavated artifacts from the Ryukyu Kingdom and the opening hours are from 8:30 to 19:00 (with the last entry time of 18:30), however an entry fee (regular castle admission) may apply (see the linked page for more information):
https://oki-park.jp/userfiles/files/pdf/shurijo/event/170306_tenji_inori.pdf
Shuri Castle Park Management Center 1-2 Shuri Kinjo-cho Naha-shi, Okinawa Prefecture 903-0815
TEL: 098-886-2020
April 1st – April 30th
Aeon Rycom Mall – Science and Trick Art Museum
Starting from March, April, and into the month of May, Aeon Rycom Mall will have a science and trick art museum on its 3rd floor from 10:00 to 21:00. Admission is 700 yen for junior high school students to adults and 500 yen for children from age 3 up to junior-high-school age.
In addition, their site mentions a discount on the tickets (100 yen off the adult ticket price and 50 yen off the child ticket price) for adding Aeon Rycom Mall as a friend on LINE and showing the screen to the attendant at the ticket sales area. For more information visit:
https://okinawarycom-aeonmall.com/news/event/1770
〒901-2300沖縄県中頭郡北中城村アワセ土地区画整理事業区域内4街区 TEL: 098 – 930 – 0425
Peace Memorial Park (Itoman) – Sunflower field and maze
Visit Peace Memorial Park in Itoman during the month of April (and the first week of May) between 8:30 and 17:30 to see sunflowers and enjoy a sunflower maze!
A point worth noting is that the park is a somber and beautiful historical site, so why not visit to learn more about some of Okinawa's history and enjoy some of the best and most beautiful scenery nature has to offer? Admission is free.
https://app.okinawatimes.co.jp/cal/details.php?id=45445
Okinawa Prefecture Peace Memorial Park Okinawa Prefecture Itoman-shi, Wakarini 614-1 TEL: 098-997-3844
April 15th – April 16th
Okinawa City Gymnasium – Ryukyu Golden Kings vs. Mikawa Seahorses
Support our local team as they go head-to-head with the Mikawa Seahorses here in Okinawa at the Okinawa City Gymnasium. The games start at 19:00 (for the Saturday game) and 18:00 (for the Sunday game).
Also for game locations, schedules, and ticket information (as well as information about other home games happening in the month of April), please visit the following website:
https://goldenkings.jp/schedule/list.html
〒 904-0032 Okinawa Prefecture Okinawa City 2 – 1 Omorisato City inside Koza Sports Park Tel: 098-897-7331
April 16th
Chura Sun Beach (multipurpose space) – Okinawa Bread & Sweets Festa, Spring 2017
Visit this event for a fun outing; exploring stalls with local bakeries' wares. This time the theme is "Strawberry world" and you'll find various strawberry-themed bread and sweets. Sounds delicious!
The hours are from 11:00 to 16:00; please visit this page for the full details:
https://www.oki-islandguide.com/things_to_do/okinawa-bread-and-sweets-festa-spring-2017
美らSUNビーチ 南浜多目的広場 E-MAIL: okinawabreadsweetsfesta@gmail.com
April 22nd – April 23rd
Camp Foster – Camp Foster Festival
From 1:00 p.m. to 9:00 p.m. both days, enjoy the festivities on Camp Foster with plenty of food stalls and fun rides for the whole family to enjoy.
By the way, admission is free for those here under SOFA-status and Japanese citizens island-wide but please do bring cash for things you may wish to buy at the festival. Saturday at 7:30 p.m.
Furthermore, there will be a free performance from the award-winning band Switchfoot.
Camp Foster, Yomitan-son Nakagami-gun, Okinawa, Japan 900-0024
White Beach – White Beach Festival 2017
Saturday and Sunday, April 22nd and 23rd, from noon to 8:00 p.m, you can visit White Beach and join in on the fun with free rides, food, game vendors and an auto show (on Sunday), etc.
This is an open-base festival, so it's open to SOFA status people and Japanese citizens alike! Visit the following website for more information:
https://www.navymwrokinawa.com/events/84315e22-cc4f-4a85-94ae-6f91a54000ee
Naval Base White Beach Bldg 100 White Beach, Okinawa
April 22nd – April 30th
Ie Island – 22nd Annual Lily Festival (Yuri Matsuri)
Visit the scenic Ie Island (a 30-minute ferry ride from Motobu Port) for the 22nd Annual Lily Festival and enjoy the beauty of thousands of white Easter lilies (and many other special varieties of lilies) to one side and sweeping views of the blue sea to the other.
Also, bring yen for purchases as vendors will be selling tasty festival fare and even lily bulbs to grow your own lilies at home.
In conclusion, visit the web page for more information about visiting times and see the flier with information about the bus fares (on Ie Island from the port to the festival grounds) as well as information about the ferry line running from Motobu to Ie Island. https://www.iejima.org.e.qz.hp.transer.com/document/2016012200015/
住所:伊江村字川平519-3 TEL: 098-049-2906