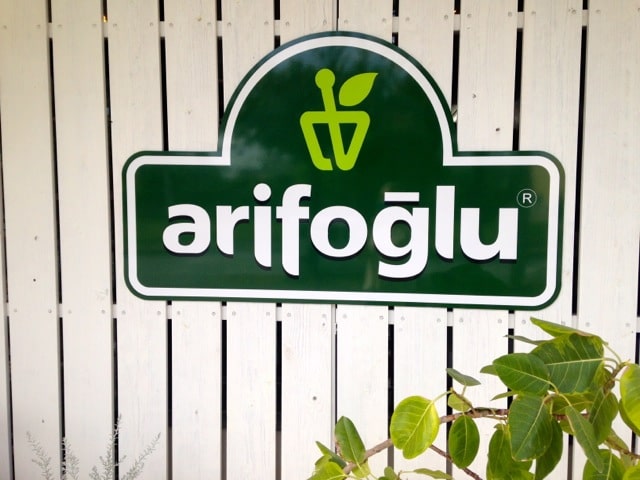 CONTRIBUTED BY ELIZA GROFF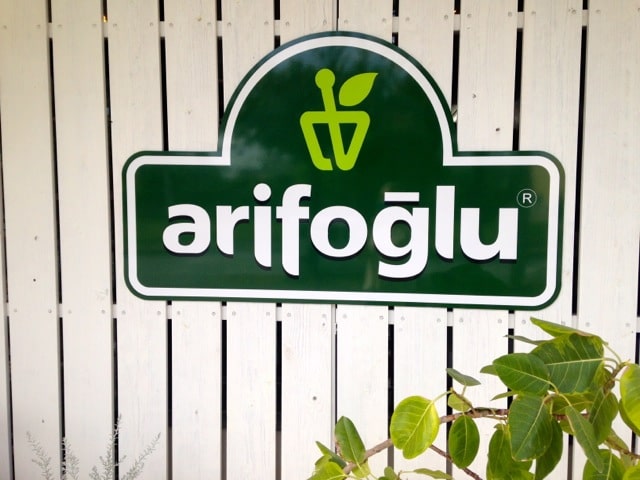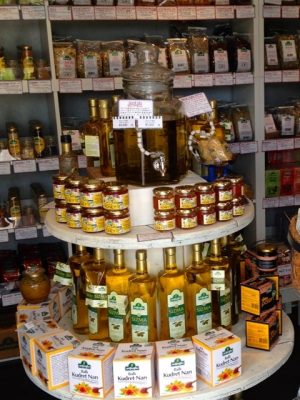 This herb and tea shop is the only Turkish spice store that I know of on the island, and is one of the most comprehensive in terms of essential oils, organic teas, and spices. Arifoglu offers a fantastic selection of healthy food, honey, jam, aromatherapy oil (both cold pressed and distilled), perfume oil, organic herbal teas (both packaged/ground and loose leaf), and spices from all over the world.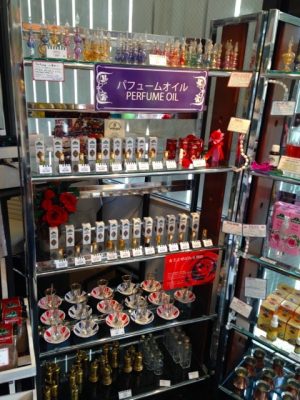 As we rode past on our bikes, my friends and I decided to have a look inside this simple, white-paneled building adorned with a green sign sporting the silhouette of an apple. Arifoglu specializes in Turkish spices, many of which are still in their whole form. It's great for those who are looking to grind the spices fresh for themselves in order to preserve and extract maximum nutritional benefit and flavor. They even sell manual spice grinders made of beautiful brass, so that each clove, peppercorn or seed of fennel can be freshly ground onto your dinner or dessert.
Olive oil, organic honey and bee pollen adorn the circular stand in the middle of the shop. Flavors of honey such as goya and blueberry intrigued my senses, and I washed them down with some freshly brewed tea made from dried hop blossoms. The crowded shelves included specialty items such as hand-crafted, copper Turkish coffee pots and hand blown glass perfume containers. This is the only store on the island where I've been able to find sumac (a key ingredient for making zatar seasoning), and unsweetened coconut flakes for baking.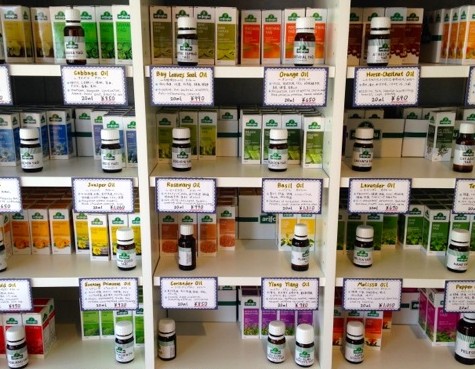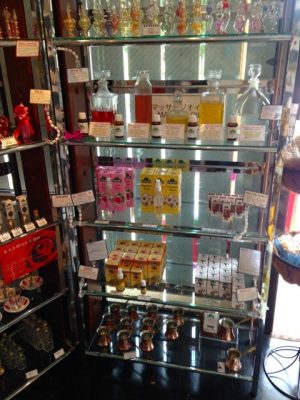 Each tea is labeled in Turkish, Japanese, and English; the health benefits of each tea as understood by Eastern medicine are written below the herb in English and Japanese. The prices are very competitive to online prices for specialty tea ingredients such as rosehips, and they even featured herbs that I have never even heard of, such as Siteritis Flowering Stem. Though more organized and peaceful than a bazaar in Istanbul, the spices at Arifoglu are as fresh and as unique as those that can be found in the street markets of Turkey.
Hours: 11:00 a.m. to 8:00 p.m. daily
Phone: 098-936-3660
Address: 1 Chome-12-9 Chatan, Nakagami District, Okinawa Prefecture
Directions: If you are coming from Kadena Gate 1, turn left heading south. When you come upon the light for 130, take a right towards the ocean instead of taking a left onto 130. After turning right off of 58, take your first left at the stoplight. You will see Arifoglu on the right-hand side before you get to Araha Beach.
Map Coordinates: 26.3072203, 127.76087050000001