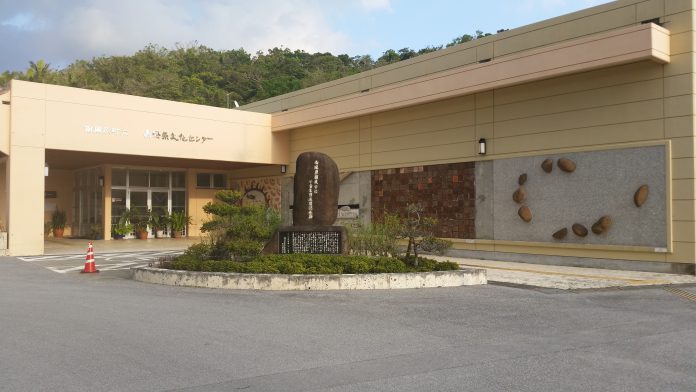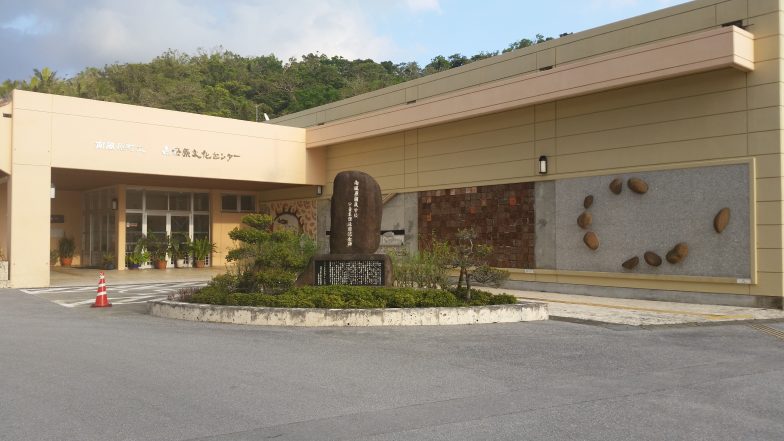 CONTRIBUTED BY CAPTAIN IAN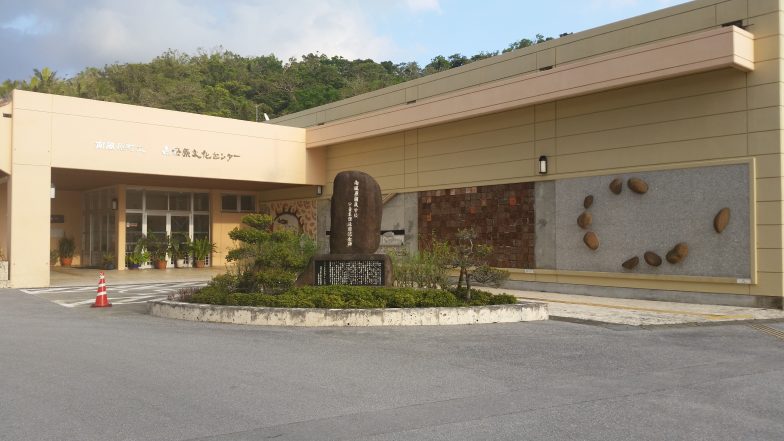 This place is off the hook awesome! And by awesome, I really mean emotionally tragic. I visited Army Depo #20 with my wife and four of her colleagues (for OPSEC sake, these are real people but I haven't used their real names). Sarah, a girl my wife works with turns out to be a huge history buff, so she reserved a tour from 3-5pm for 6 people on a Monday. (Great for rush hour traffic back home to Yomitan.)
When we arrived, I was impressed by the quality of landscape and detail put into the entrance of the exhibit. This is a typical Okinawan sentiment to WWII that we so often see around this war-torn island. However, this museum felt different because of its perfectly authentic attempt to capture WWII's impact from an entirely "local" perspective!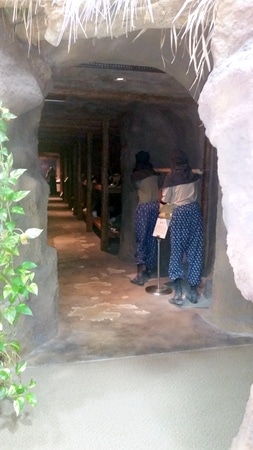 The museum is located in a township named Haebaru, found directly in the middle of Okinawa's southern end. The tour started with a comprehensive 20-minute video in English, followed by a walk through a very well done museum, filled with war artifacts found around Haebaru city. I won't spoil the real glory of the museum, but trust me, I HIGHLY recommend you visit Army Hospital #20 if you are into history.
Along with a video and high-quality museum, with interactive displays and games, there is a manmade cave which acted as a hospital for two months during the war. There was a 30-minute tour through the cave, and it came with a Japanese-speaking tour guide. But fortunately, someone was available to translate for everyone. I suggest you bring a translator with you to get the full story inside the cave tour. Even if you don't, it's still quality!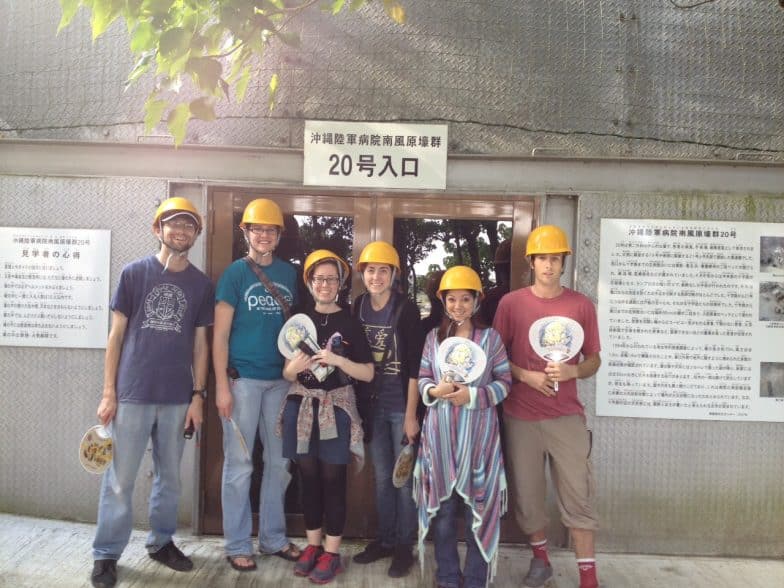 I have studied WWII more than many people here on Okinawa, aside from Sarah and tank girl Melissa. And I must confess that this attraction is unique! I came here because my wife asked me to; ordinarily, I wouldn't be seen in public with people like my wife's friends. But I was sure glad I made an exception this time!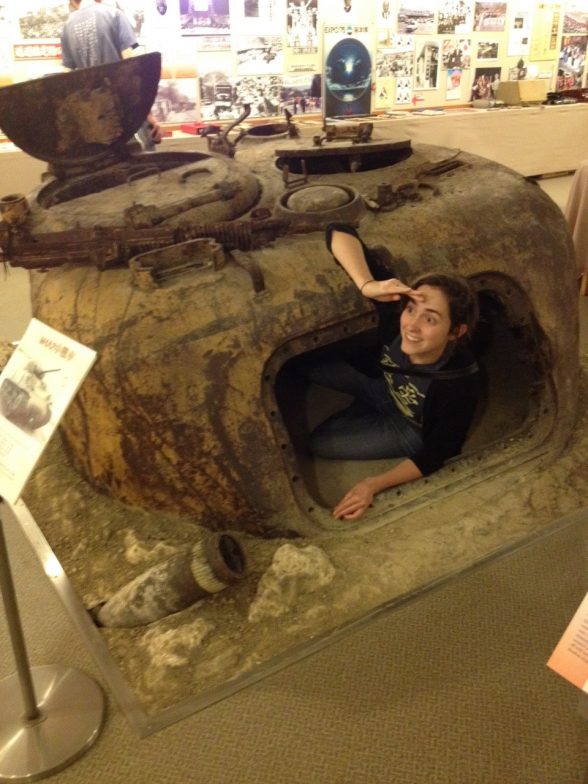 In my opinion, Army Depo Hospital #20 is a perfect destination for people of any age seeking a fun afternoon in the south. Entrance to the video and museum is only ¥300 per person. The cave tour is an additional ¥300 per person. We spent 2 and a half hours for ¥600. No need for a reservation unless you have a large group.
---
Army Depot Hospital #20, Haebaru War Museum
Hours: 9 am -6 pm. Monday – Saturday
Cost: ¥600 per person for full tour
Website: https://www.town.haebaru.okinawa.jp/hhp.nsf/0/f2374b0a15de4eea492575520025804c?OpenDocument
Phone: 098-889-7399
Address: 257 Kiyan, Haebaru, Shimajiri District, Okinawa Prefecture 901-1113, Japan
Google Map; GPS Coordinates:
Directions: I highly recommend using the expressway. From Kadena gate 2, go right on 23. Right onto the expressway. Go toward Naha. Keep left onto Airport exit 1-1. Pay toll. Take 1st exit Haberu-Kita. Keep straight off the exit and follow the bridge overhead. Keep left at first fork and still follow overhead bridge until route 86. Go right on 86 for 500meters. Right again on route 241. You will see the museum on your right after a brief jungle.