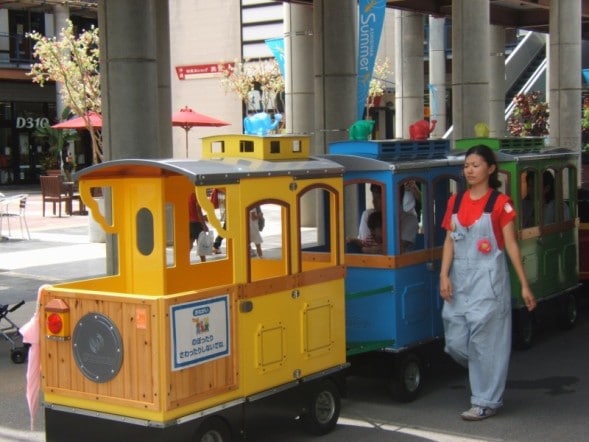 CONTRIBUTED BY DIANA MIDDLETON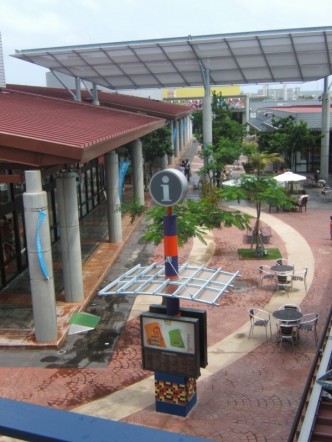 A big thank you goes out to Stacey for sending the info about this mall. I can't wait to check it out since, as you might have suspected, I love to shop! Also, my kids will get a huge kick out that cool train.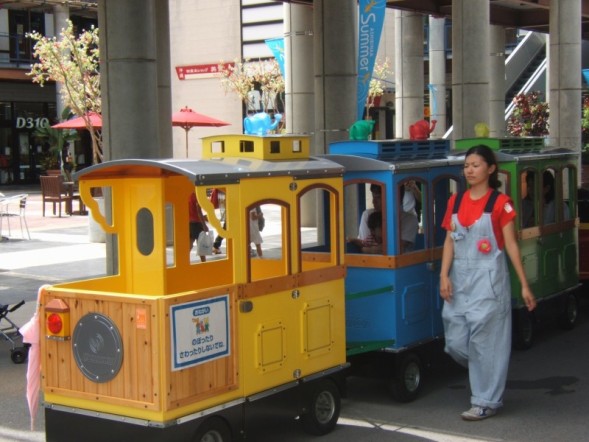 If you're craving for some Colors of Benetton, Osh Kosh, or just the feel of the wide open spaces outlet malls are known to provide us, this is the place to go. To find out more, visit their website or stop by sometime. It is a long trip down south, so why not make the most of it? Make your trip in conjunction with another Okinawan gem, such as the new Prefectural Museum or Cafe Caracuma (one of my favorites on the island, although it is a drive).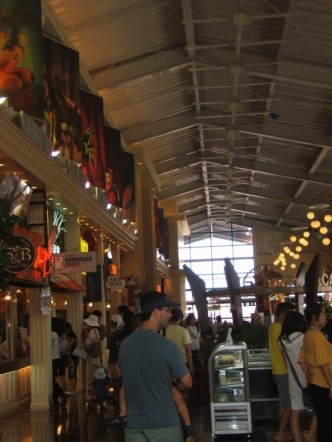 Hours: The mall is open daily from 10:00 a.m. to 9:00 p.m.
Directions: It's easier if you follow the Okinawa Yellow pages, but basically, you jump on the expressway and follow it all the way as if you were going to the airport. When it ends, you want to take 331 south, and then go right onto 249. The mall is at the end of this road. If you have the 2008 version of the Oki Yellow pages, it's on map 26. The mall's web site is a little less detailed. If you don't want to take the expressway, follow Highway 58 all the way south until it turns into the 331. Once it turns into the 331, make a right onto 249. The mall is at the end of this road.
Happy shopping! Remember, if you have any fun places to shop, please email me with your suggestions! I know there are some fellow shopping addicts out there. Come on, share your joys. Don't be greedy!