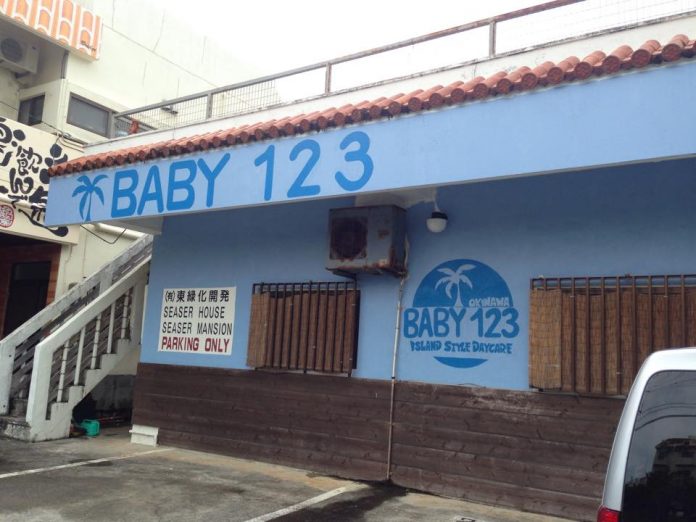 For all you parents looking for a preschool that suits your kids, we're hoping to add a little something to aid in your search. Parents of children who attend various preschools on island have filled out a series of questions about the schools for the benefit of the rest of us. We welcome more than one voice on each school since everyone has a different experience, so please feel free to add in your two cents in the comments.
If your child attends a school that has not been reviewed on this site, please contact our Submissions Manager for the template.
CONTRIBUTED BY KATELYN YANES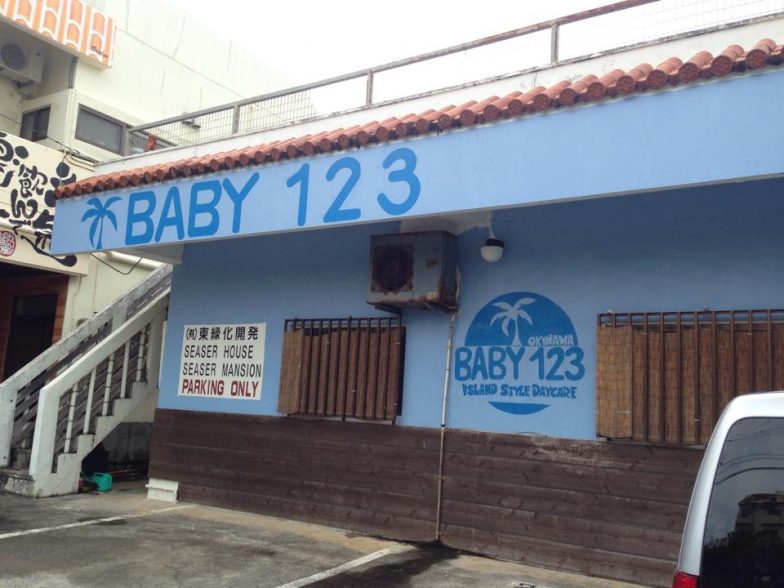 Name of the school: Baby 123 Island Style Daycare
Address: 2-92 Miyagi, Chatan-chō, Nakagami-gun, Okinawa-ken 904-0113, Japan
Phone: 098-926-0826
Website: okinawadaycare.jp
Facebook Page: https://www.facebook.com/BABY123IslandStyleDaycare
Ages Accepted: 6 weeks to 5-6 years (until child starts kindergarten). There is only one child under 6 months of age taken at a time; this makes sure that the child is given the attention needed. My son started at 5 months and has never had a diaper rash or been crying when I picked him up.
Ages of Your Kid(s) in this School: 1.5 and 5
Admissions/Enrollment
What is the max number of students that your school has? 26 students
What is the current number of students? Right now there are 16 students in the school.
Is enrollment open/year-round enrollment or per semester? Year-round.
Can I bring my child in for a pre-enrollment visit? Visits can be scheduled for 9:15 a.m. or 1:00 p.m., please just call and let the teachers/owner know that you are coming. They are very flexible.
Does my child have to be potty-trained to attend? The teachers are extremely wonderful about helping children to become potty trained. My son is not even 2 and he is already completely potty trained. Many others would agree their children potty trained early with Baby 123. They also accept cloth diapering in all age groups.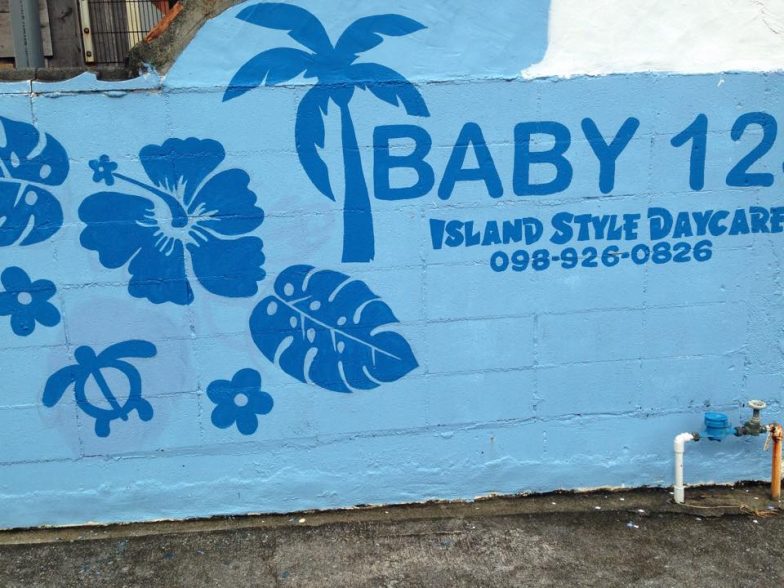 Days and hours:
What are the school's hours?  School hours are 7:00 a.m. to 5:30 p.m.
Is the school on a Japanese or American schedule? American Schedule
How flexible is the school with pickup and drop-off times? Drop off and pickup is very flexible. They just recommend children are dropped off before 9:15 because that's when the "class" time is scheduled. Pickup is usually any time after 2pm (after nap time).
Costs: 
What are the registration fees? $40 registration fee. One time only.
What are the tuition fees? Full time tuition is $500 per month. Part-time tuition is $400 per month. 20hrs/week
Are any discounts offered for referrals, siblings, volunteering, working there, etc.? No, there is no discount for siblings.
Is there a late-pickup fee? Yes
How and when does the school require payment (in yen, dollars, etc.)? Tuition is due at the beginning of each month and is to be paid in dollars.
Parent Involvement and Interaction:
Does the school encourage spontaneous visits from parents? The school has a set schedule, however, parents are always welcome to come to the school to help/visit their child.
How do you communicate with parents? Each child has a personal booklet, and the teachers are always willing to talk to the parents when they pick up the child.
Is there a daily report or other process for informing parents of what children did during the day (naps, BMs, snacks, etc.)? Yes. In each child's booklet it is written down what they did throughout the day. All diaper changes (pee/stool) or bathroom visits, how much they ate for breakfast/lunch/snack and how long they napped. There is also a place where the teachers can notify the parents of misbehavior or any exceptional things they did that day.
Are there parent/teacher conferences? No, however parents are encouraged to write in the booklet and teachers will respond.
Classroom Structure and Size:
How are the kids grouped? Mixed ages / grouped by age? There are two classes. The "big kid" class and the "baby class" (as my kids describe). The older class is regularly 3-5 and the toddler class 0-2.
What's the teacher-child ratio in each group? There is 1 full-time teacher in the big kid class and the class regularly has about 8-10 students. (Only 6 at this time). The Baby class has 1 full time teacher and 1 assistant, with the toddler class having about 10-15 students.
How many full-time teachers do you have? How many assistants? 2 Full time, 1 Assistant
What is the school's educational philosophy? Is the school program developmentally-based or does it have an academic focus? It has a mix of both. The older class has more of a focus on academics, however, it is not pressured and kids get frequent breaks/recess time.
Is there a playground for the children to play on?  No, but there are many parks in the area that the children walk to.
What do the children do on any given day? The kids have a set schedule with playtime at the start of the day before "class time" begins. The classes split and the older class gets class time for 1-1.5 hours. During this time they work on identifying letters/words and beginning reading in English and Japanese. The older children also have lots of number identification, early addition and subtraction, puzzles, flag identification and a mix of educational lessons.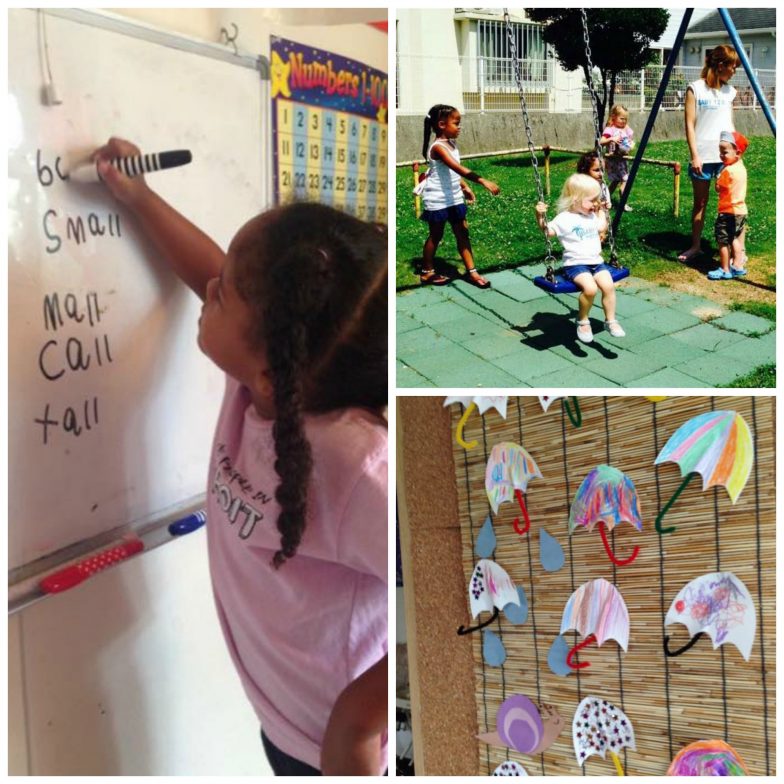 The little kid's class sings lots of songs (English/Japanese) and learns their alphabet, colors, letters, shapes and early puzzles.
Are there extracurricular activities or field trips?  Wednesday mornings are "exercise" mornings where all of the children get together and do a range of "exercises" that incorporates lots of dancing and stretching. During the summer, the older class goes to the beach almost daily, and the little kid's class gets to go outside in the "baby" pools to cool off and have fun in the water.
There is a children's yoga class that meets 2 times per month for the older class. The kids LOVE this course and get to learn new yoga transitions, as well as how to focus on oneself. Many of these classes take place outside/on the beach when the weather is nice. They also celebrate each child's birthday. Parents are invited to come to the school for lunch and a treat. The kids love having their own birthday parties at school.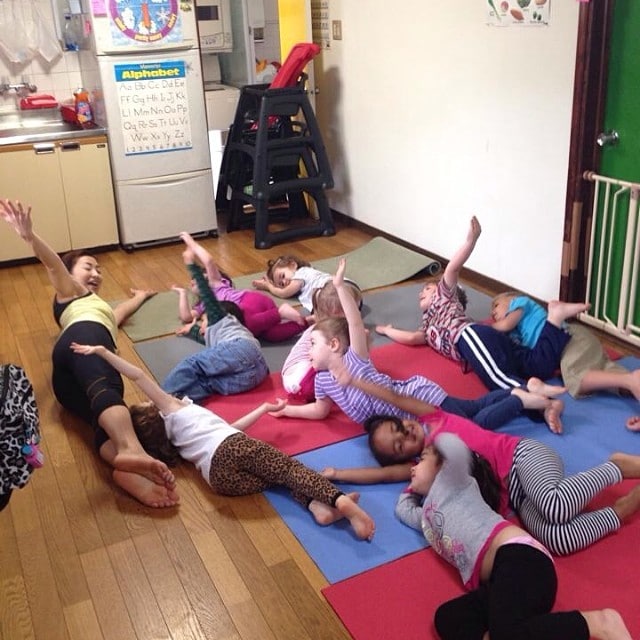 How does the school discipline children?  The children are talked to about their behavior, redirected, and in rare cases the older children can be put into "time out" if the behavior is not corrected. Parents are always notified, and they leave a lot of the discipline to the parents.
How does the school comfort children?  The children absolutely LOVE their teachers; frequently the kids don't want to go home and beg to go back in to see their teachers. There are lots of hugs and kind words.
Additional Comments:
Baby 123 has been a home away from home for my two children throughout the last year and a half. Originally, my son started at 5 months and my daughter at 3 years. They have grown and advanced in the school and sadly my daughter will be off to kindergarten next year, however I have a new 6 week old to start right as she leaves. One of my biggest loves for this school is its small size. This let's the children really get to know their teachers, and each child has a personal relationship with their teachers. The owner is the teacher of the big kids class and everyone LOVES Takako. My son walks around at home asking for her and my daughter tells me Kako is her best friend.
When I first looked at this school I thought the smaller facility was going to be an issue, however, the teachers are AMAZING with how they clean/stack up everything to allow class time and play time. The rooms completely transition from playtime/naptime/class time and it really gives the kids a "homey" feel. There is also a Facebook page that is only accessible to the parents of children in the school where pictures are posted each day to show how the children are doing. This helps give parents peace of mind while they are away.
The biggest draw, in my opinion, is that if your child is under 6 months they will have undivided attention since no others under the 6 month mark will be accepted until yours is over six months. I have never picked up my child with a wet/poopy diaper nor have they ever had a diaper rash. It's nice knowing my kids are loved and cared for the way I would care for them at home. We love the teachers so much that one is now our weekend babysitter when we need a date night. I can't say enough good things about Baby 123, and all of the other parents I know have the same love for the school that I do.
Directions
From Kadena Gate 1
Turn left
Make the first right at the light and head all the way down
You'll pass the last light on the street and Baby 123 will be on the right
It's only a couple hundred feet away from the Sunabe Seawall