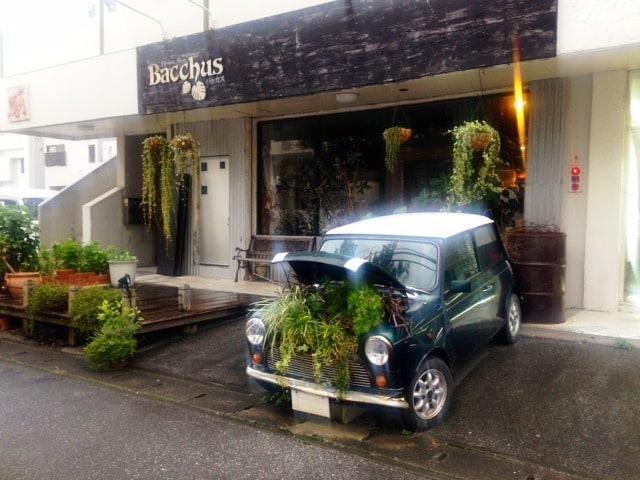 CONTRIBUTED BY ELIZA GROFF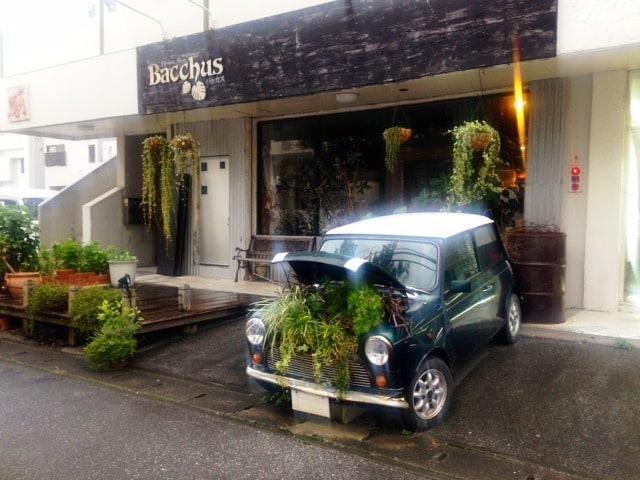 Bacchus: Greek God of wine and revelry; the Roman name for Dionysus, god of wine and lively social gatherings. It's also the name of my favorite local flower shop.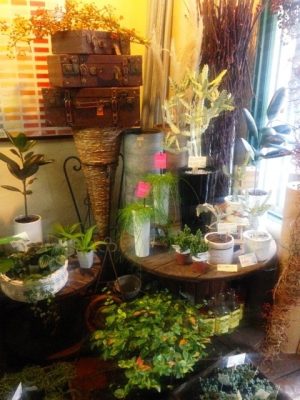 Rare and beautiful flowers from Bacchus add sparkle to my home. If you are looking for a specialty flower shop to try your hand at ikebana, or for any unique floral accent, Bacchus is an elegant yet quirky shop in Chatan that I definitely think is worth visiting.
Owned by a local Okinawan man, Bacchus flower shop has lots of personality. Outside, his garden consists of an out of commission mini-cooper turned raised flowerbed. Inside, the décor varies from hanging, dried eucalyptus branches, to burlap tablecloths, creatively used wine corks, and old Jack Daniels bottles.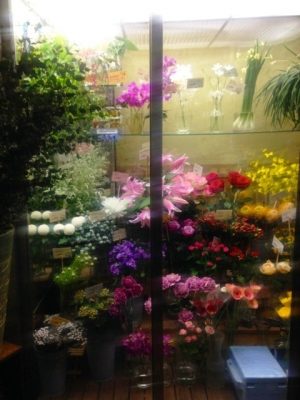 Bacchus offers a wide variety of products and services. They carry premade flower arrangements if you are looking for the perfect surprise for a loved one on a birthday, Valentine's Day, or other occasion. If you are a low maintenance or forgetful gardener, they also carry a wide selection of potted succulents and air plants perfect for an indoor terrarium or dainty edition to a front porch bistro set. Uncommon and less-hearty varieties of plants and flowers are sure to impress even the most advanced gardeners. Bacchus' owner also takes special orders for table decorations and bouquets.
If you are a do-it-yourselfer, Bacchus sells beautiful ceramic and cement pots and hanging hand-blown glass terrariums. They have different kinds of moss, rocks, and wooden accents for the simplest or more elaborate displays.
Conveniently located in Chatan, this shop is just a short drive from Kadena and Foster. They even take credit card, which is convenient for large purchases. I hope you enjoy exploring my favorite local flower shop!
Hours: Monday – Saturday 10:00 a.m. – 8:00 p.m., Closed Sunday
Phone: 098-989-0738
Payment: Yen or credit card
Website: Bacchus Flower Shop
E-mail: info@bacchus-flower.com
Address: 904-0117 Okinawa Prefecture,  Nakagami District, Chatan, Kitamae, 1 Chome-13-11
Directions: From Camp Foster's commissary gate, turn right onto 58. Turn left at the first light. Bacchus will be about halfway down the block on your left side.