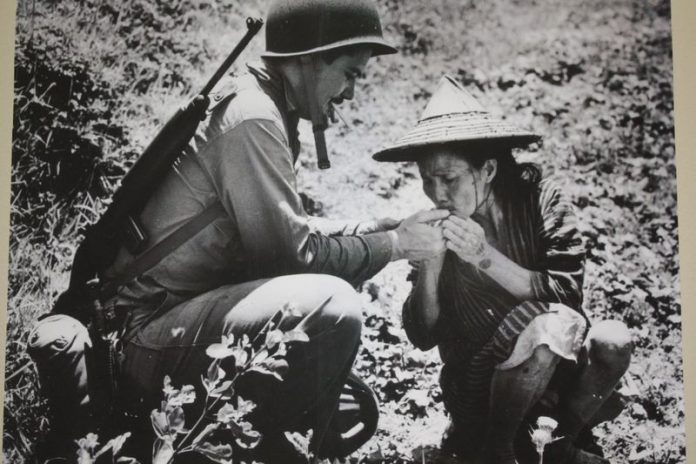 CONTRIBUTED BY MARY RICHARDSON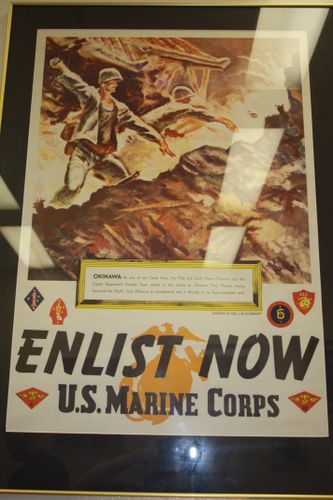 Located on Camp Kinser, the Battle of Okinawa Historical Display houses a fascinating collection of artifacts, photos, and memorabilia.
The museum is a volunteer only operation and maintains its collection from pieces donated through the generosity of veterans and private collectors, items recovered from construction sites and places of historical interest, as well items discovered and purchased on Ebay.
Here you will see newspaper and magazine clippings detailing frank accounts of the war, riveting photographs, personal effects from both American and Japanese soldiers, uniforms, rifles, swords, flags, and many other items.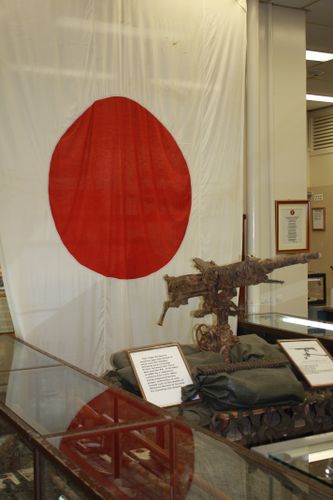 The display is divided into sections representing major Marine Corps, Navy, and Army events during the battle. In addition, one room is devoted to Japan and showcases a rickshaw and the distinctive naval flag of Rear Admiral Minoru Ota.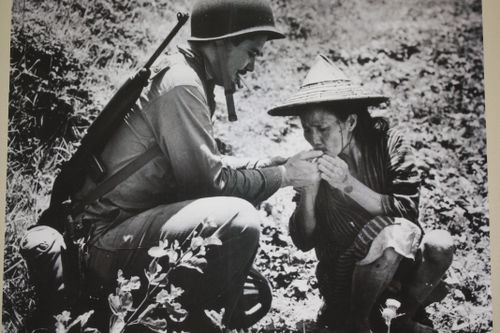 I could have spent hours in the museum, but, in fact, the most interesting thing I encountered was a series of photographs accompanied by hand-written captions by a former Marine. He described in his own words how he felt each day about what he saw and experienced.
Admission: Free of charge, but donations are welcome.
Hours: Because the museum is operated on a volunteer basis, it is available after work hours if you make an appointment. Contact Chris Majewski at iceberg0445@docomo.ne.jp for more information. In addition, the display is part of the itinerary of the Battle Sites tour offered through ITT travel on Foster.
Location: Camp Kinser, Bldg 107, Room 232