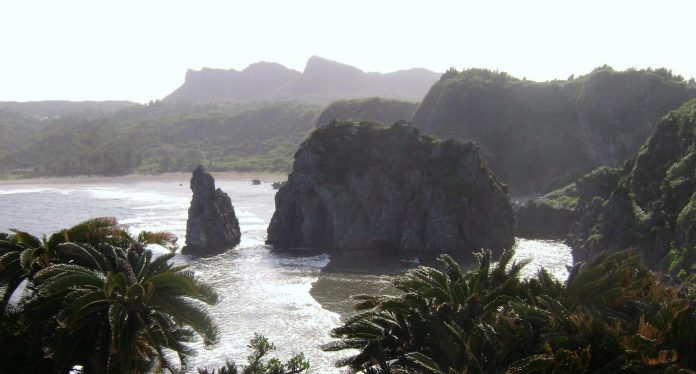 Editor's Note: Cape Hedo was originally reviewed on Okinawa Hai on March 6, 2009; you can read a PDF copy of that original review HERE. The post below is an updated take on this attraction, published July 4, 2016.
CONTRIBUTED BY LOUISE DUPUY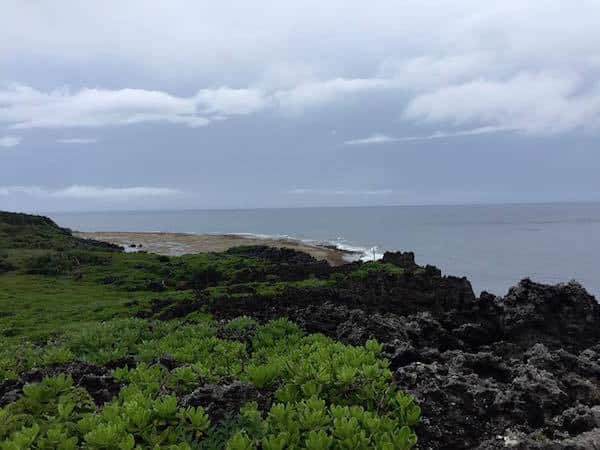 Cape Hedo is a wonderful spot. Okinawa is rich with places of natural beauty (beaches, forests, mountains, mangroves, I could go on), and Cape Hedo is no exception. Never visited? Allow me to impart some wisdom about this magical place.
Cape Hedo is Okinawa's northernmost point. It's a peaceful, majestic place. From here, you can watch two oceans merge; the South China sea on the west, and the Pacific Ocean on the East. If you're lucky enough, on a clear day, you can see Yoronjima of Kagoshima Prefecture on the horizon. It sits roughly 24km (14 miles) to the North.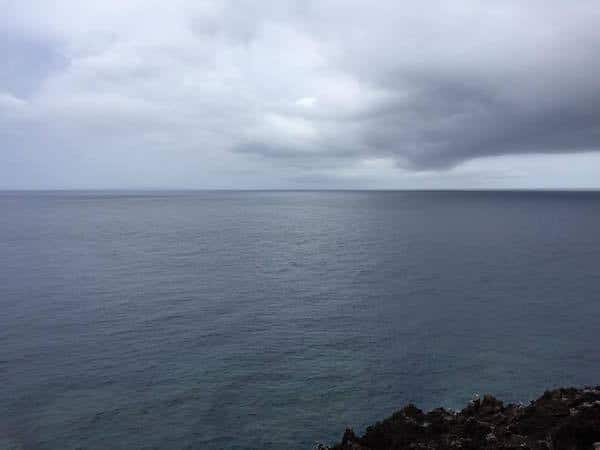 There's a generous car park, toilet facilities, cafe, and small shop, so the facilities are pretty good. There are railings close to the cliff edge, giving a great view out across both oceans and beyond. There's also a covered seating area if you wish to just sit and reflect, as well as a covered veranda attached to the little cafe so you can enjoy your food alfresco style. It's soba, that favorite Okinawan dish! I didn't try any on this visit, but the smell was divine.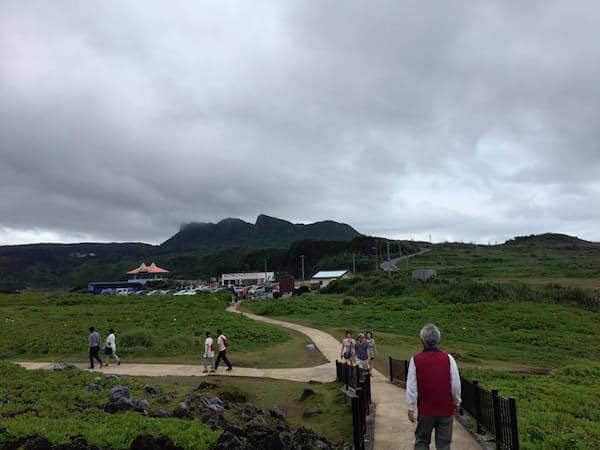 The view is breathtaking. From all vantage points, there's something interesting to see. Vast spans of water, changing from crystal clear to deep azure, swirls, and foams around below, and sparkles serenely further from shore. You can see other parts of Okinawa's shores too, thick with foliage, the emerald green sits as a nice contrast to the blues of the ocean. Whilst I wouldn't recommend getting too close to the edge (there are places where there are no safety barriers, so keep a hold of your kids/adventurous relatives!), looking straight down into the turquoise rock pools, listening to the calming sound of the sea, and smelling the slightly salty air, is not to be missed.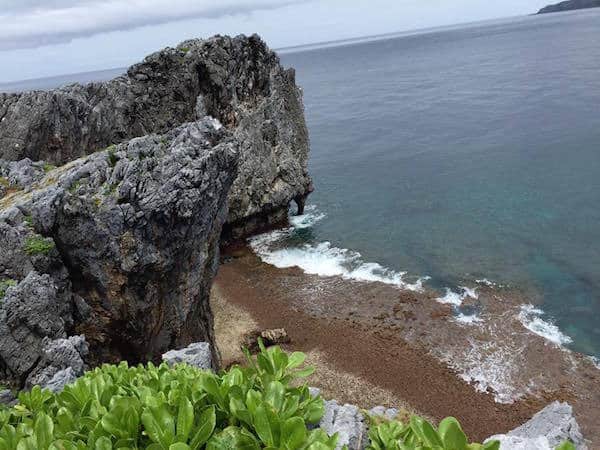 Away from the ocean views, slightly inland (take a left from the car park and follow the little path down) is a slightly scrubbed area. Follow this all the way to the bottom, through an entrance between rocks, and you'll discover a little shrine. It's lovely! To get close, you need to step across on some rather wobbly stones, so make sure you wear your sensible shoes (it's also perfectly acceptable to bring your Indiana Jones hat and hum the theme tune as you cross) and tread carefully.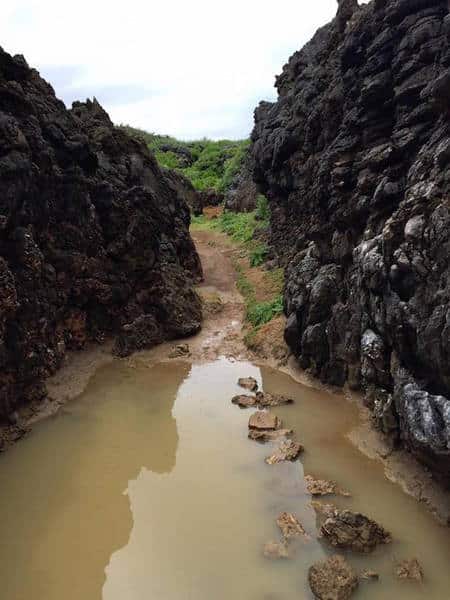 The water isn't deep, but it's muddy! Very tranquil. The tall rock faces surrounding you kind of dull the outside sounds a little, enveloping you in the sanctuary. You'll also see a few stone offering boxes. These are said to be for prayers for the safety of sailors and seafarers.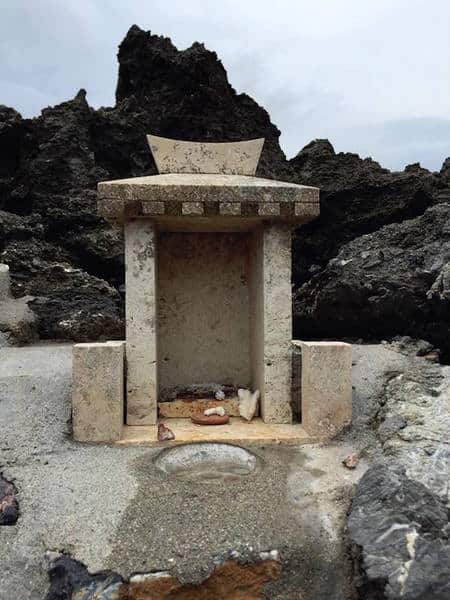 Another thing you may notice are the statues and monuments. The odd little bird is a friendship monument to commemorate the camaraderie between Kunigami Village (where Cape Hedo is located) and Yoronjima (jima means island). It's known as "Kariyushi", a legendary animal native to the area with the head of a rooster and the body of a fish.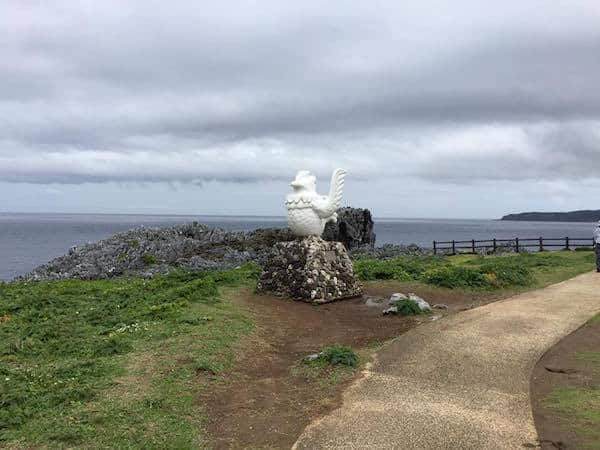 There's also a huge stone monument to commemorate Okinawa's reversion to Japanese rule post-war. This was erected in 1976, following Okinawa's return in 1972, and is now a popular spot for tourists to take pictures. South of the Cape you may notice a large statue of a bird. Actually, this isn't a statue, it's an observatory! Neat! It takes the shape of the Okinawa Rail, a sweet little black and white bird discovered in the area in the 1980's. It's a designated endangered species and symbol for the area. If you spot one, think yourself very lucky; they are quite elusive. The observatory is called Yanbaru-Kuina (Okinawa Rail in Japanese), and it has an incredible outlook.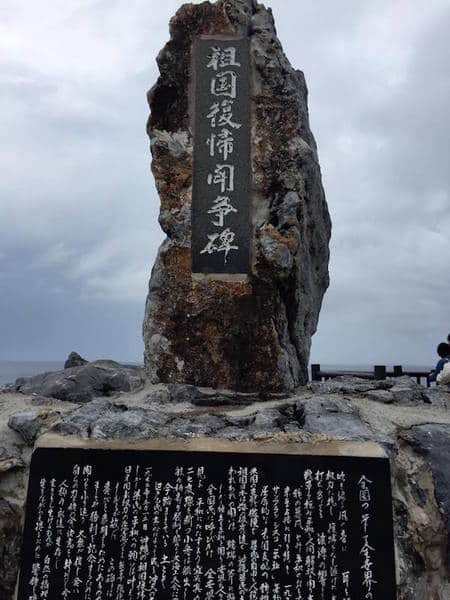 One of my favorite things about Cape Hedo is this; it's a small statue, I'd say no higher than calf height, sat close to one of the edges. Known as Acala or Fudo Myoo Sama, he is a revered figure, particularly within the Vajryana Buddhist circles. He is one of the five Wisdom Kings of the Womb Realm, his name meaning "immovable protector". In a nutshell, a fire Deity. There is an awful lot of fascinating information to be found on this rather handsome fellow, though sadly I can't find a correlation between him and Cape Hedo. Nonetheless, whilst you're there, make sure you stop by and pay him a visit (if you wish to learn more about him, this is a great source of information.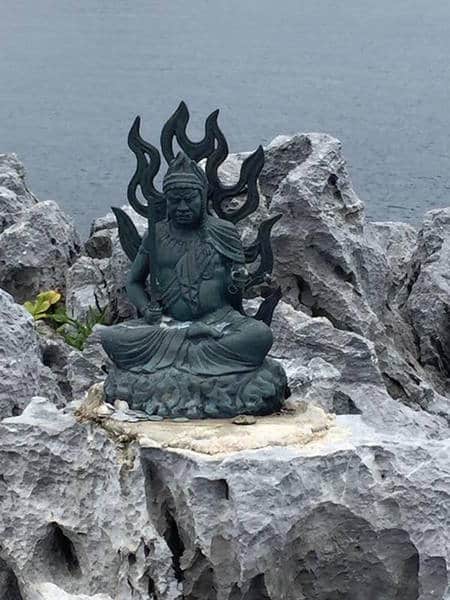 Lastly, I hope you like bugs. Cape Hedo is crawling with them! Well sort of. "Crawling" is probably a bit dramatic. However, there's quite a few to be seen, including these stunning little iridescent ones. These were my favorite. They shimmer and change color as they move. They aren't as obnoxious as some, getting in your face and hair and frightening grandma. They're actually quite tranquil, handily sitting on a surface that makes them stand out, great for a photo opportunity! They don't really respond to "cheese!", but they are still very photogenic and cooperative.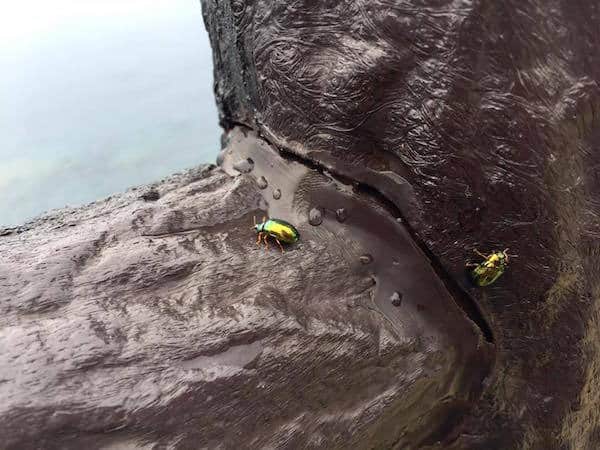 For the most part, the cliff area of the Cape is fairly level, with a lot of well-trod pathways, though there are parts still unsuitable for strollers or wheelchairs, it's mostly pretty accessible, which is great news for family visitors. Around an hour is more than enough time, which may seem paltry considering the long drive you have to take to get there, though it can be argued the drive is definitely part of the adventure. Past Nago and beyond, 58 transforms into a coastal road, winding in and out of mountain passes and tunnels, and with a constant view of the beautiful deep blue. It's far from boring.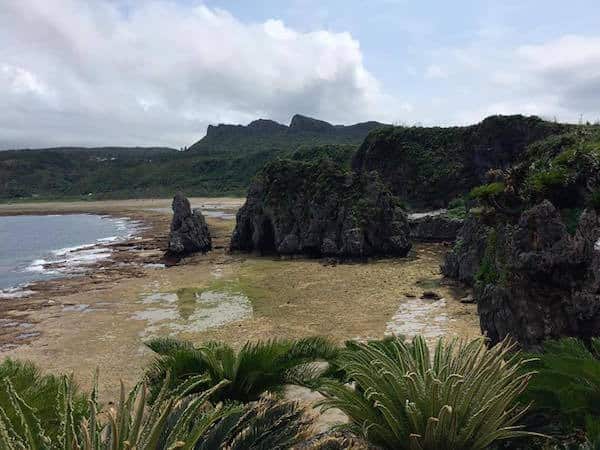 To get the most out of the day though, start early and plan other activities to do after the Cape. I can highly recommend Hiji Falls. The highest waterfall on Okinawa is a 36-minute drive from Cape Hedo. Just head south down 58, you'll see it well signposted as you get near.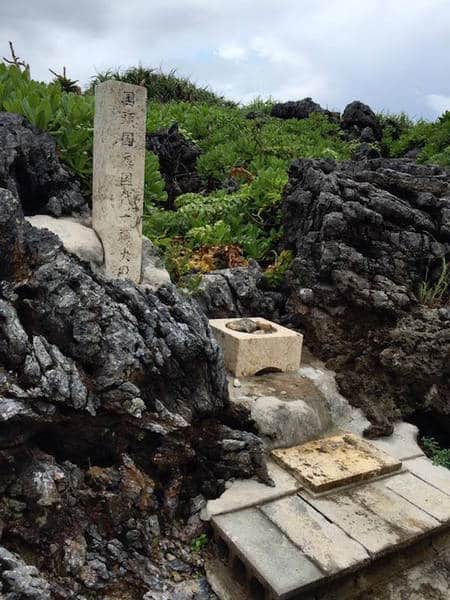 ---
Cape Hedo
Website: kunigami-kikakukanko.com
Phone: 81 980-41-2101
Address: Hedo, Kunigami, Kunigami District, Okinawa Prefecture 905-1421, Japan
GPS Coordinates: 26.8714588062, 128.262483215
Directions: Cape Hedo is pretty easy to locate. Head North on Highway 58, and just keep going. And going. It's almost the end of the route; it actually banks around a little from Hedo, running back south but along the Northern coast, until it merges with Highway 70 in Oku.