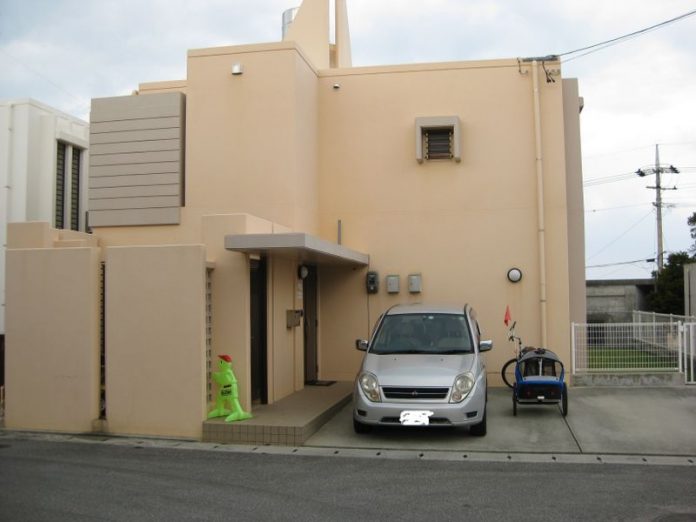 Living overseas has its challenges, and a commonly agreed upon one is finding that perfect place to live. To help those of us who are curious about the different options for living on Okinawa, readers have answered some of the most frequently asked questions about on-base housing. If you live in an off-base house that has not yet been featured on this site, please contact our Submissions Manager for the template. 
Here's a great link to access, too, if you're on the fence as to whether to live on-base or off-base.
CONTRIBUTED BY KRISTINE

1.  What's the name of the city where you reside?  Gushikawa, Uruma
2.  What's the general area (i.e. North, Central, South Island)?  Central-North
3.  Is there a special name that is associated with your area? (i.e. Sunabe, Kadena Town, Naval Kadena, etc.). Not that I'm aware of.
4.  What is the nearest military base and accompanying entrance (aka Gate) to your home and what is the approximate driving time to that military base/gate? We live about 5 minutes driving time to Camp Courtney.
5.  What DODDS school district is your home zoned for?  Is there a schoolbus system available? Our kids are too young for school yet – (1 & 2) but I know there are kids on our street that go to DODDS Schools.
6.  What is the nearest highway or main road to your home? Hwy 8 is a block away.
7.  Please describe the "feel" of your neighborhood (i.e. pet-friendly, child-friendly, safety, spaciousness, predominantly "Japanese" or "American", urban, rural, etc.). We live on a small street with about 10 houses that leads to a dead-end.  All of the folks living on this street are American but we are definitely living amongst the Japanese. Every evening there are kids all over playing in the street. There are many families that have pets, we don't have pets. It is very secure, quiet at night, extremely convenient to everything. For us it has been the perfect fit.
8.  Are there places of service in your neighborhood within walking distance such as restaurants, convenience stores, laundromats, bakeries,coffee shops, parks, etc.? There is a SanA on the corner, FamilyMart a short walk, everything else we need is an easy bike ride away.
9.  Please describe the style of your home (i.e. Westernized, traditional Japanese, detached family home, townhome, etc.). This is a detached Westernized Family home.
10.  Please provide general information about your home such as the rent, square footage, number of bedrooms and baths, special amenities, etc.). It is about 1400 square feet. It has three bedrooms, two baths, a large dining-living-kitchen room.  The master bedroom is wonderful with a great view of the ocean. It has a walk-in closet in the master bedroom. Plenty of storage space in the kids closets.. We pay 230,000 yen/month. We negotiated from 240,000.
11.  Are there any special accomodations or tasks that you've had to complete to make your home useful such as purchasing transformers, appliances, etc.? We got a washer, dryer, refrigerator, and stove from government housing.
12.  What costs are there associated with living off a military base and how do you pay for those costs? For us this has not been a problem. We live simply and don't buy a lot of excess. It costs a lot of money up front to live off-base but you get a lot of the money back. The utilities have not been an issue. I find them reasonable so far. Our neighbors say they have never gone over the allotment for utilities given by the government, even in the summertime.
13.  How is parking provided for your home? We have two spots available but could probably fit more if needed.
14.  Are there any outdoor spaces or yards provided for your home? We have a nice yard and a great patio area. The owners take care of all the yards so we just get to enjoy them. We have a large outdoor storage area but it is not covered.
15.  What housing agency did you utilize to find your current home? We went through Joy Housing and couldn't have been happier. Casa was absolutely wonderful!
16.  Are you satisfied with the maintenance services that are provided for your home? I have yet to come up with a complaint.  It has been a wonderful home for us so far.
17.  Finally, what advantages and disadvantages do you feel has been your experience living off a military base here in Okinawa?  Also, please feel free to add any COMMENTS that you feel would be helpful to others about living off-base. I wasn't so sure about living off base in a foreign country but I couldn't be happier with our situation. We get the best of both worlds living off base but near other Americans. I have seen the housing offered and, at least for Camp Courtney, off-base is a much better option. (Sorry to discourage anybody) Living off-base, I have been required to get out there and be adventurous and find the short cuts and go to the Japanese markets and utilize the parks out in town. We are thrilled with our house and situation. Also, there will be a house on our street available in the next month or so!??
---
If you live in on-base housing OR off-base housing that has not been featured on Okinawa Hai, or in housing that has been renovated since its last post, please contact our Content Manager for the on-base housing template and instructions on how to share your little slice of Okinawa with the rest of us.