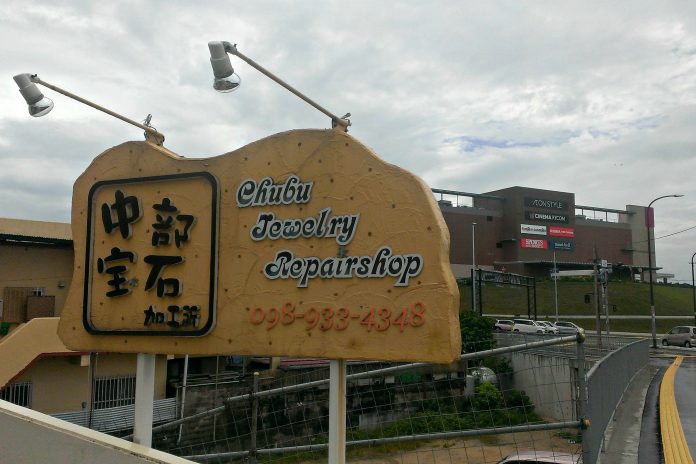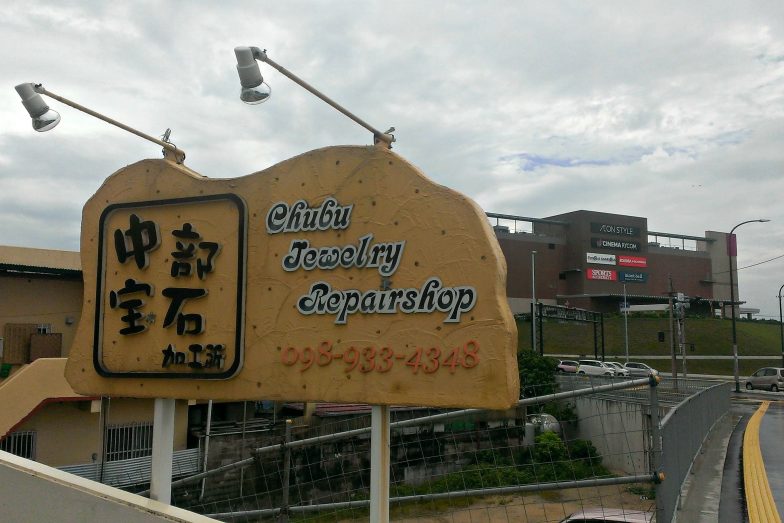 Chubu Jewelry Repair Shop
CONTRIBUTED BY KACEY A.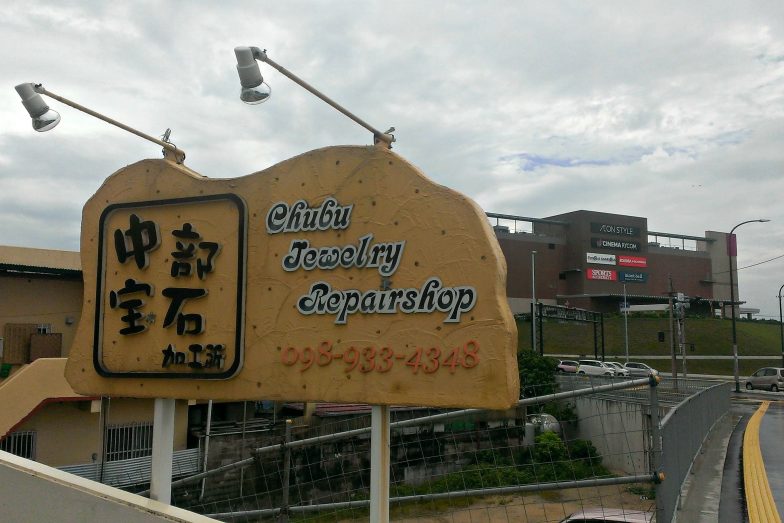 I've been meaning to write this post up for a while now but put it off until 3 friends asked me in the same week about jewelry repair or ring resizing. Apparently now is the perfect time to share this!
I was looking to get my wedding band resized… you know… because… um… well… life happens. I had driven past Chubu Jewelry Repair Shop numerous times and thought I'd give it shot. I walked in and the owner spoke English plenty well to communicate what I needed to have done. I expected to have to leave my ring with him, but no! I simply waited about 10 minutes for him to do the resizing, and he came out a couple times for me to try the ring on, make sure it fit the way I wanted and made sure everything was smoothed and polished to my pleasing. I was beyond happy! Not to mention how affordable it is. Pricing is shown below.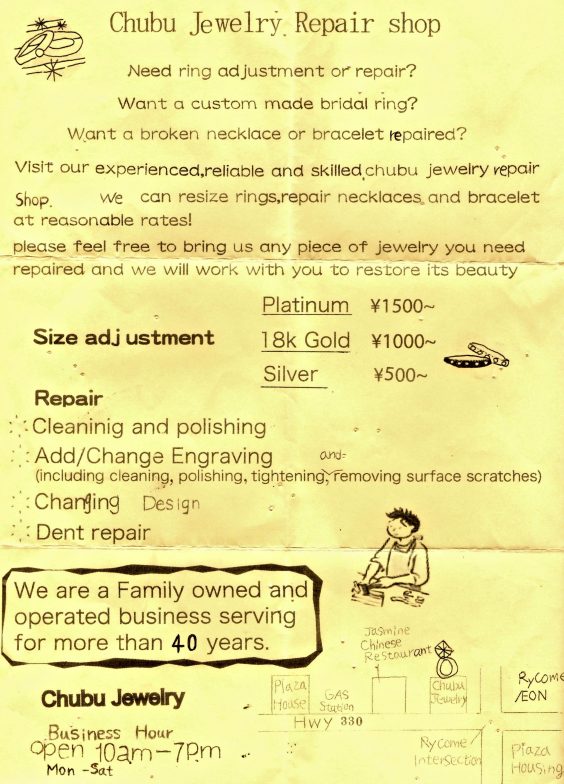 This is a real legit jewelry shop that's been around for over 40 years. This is the type of place that not only can you buy jewelry, but have them create custom jewelry or have stones reset. I don't have experience with those services, but I was so happy with the customer service that I definitely go back for anything I needed.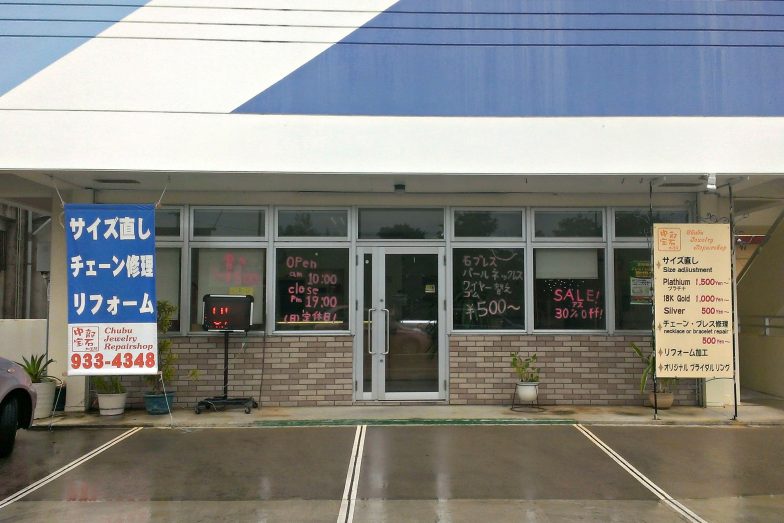 I couldn't find anything with an address, but it's easy to find. It's on Hwy 330 next to the intersection for the new Rycom Mall, the corner closest to Plaza Housing Shopping Center. GPS coordinates can bring you straight there and there are a number of spots right out front.
---
Chubu Jewelry Repair Shop
Hours: Monday – Saturday, 10am – 7pm
Payment: 933-4348
Approximate Address: 〒901-2305 Okinawa-ken, Nakagami-gun, Kitanakagusuku-son, Higa, 640−6
GPS Coordinates: 26.317056, 127.793972