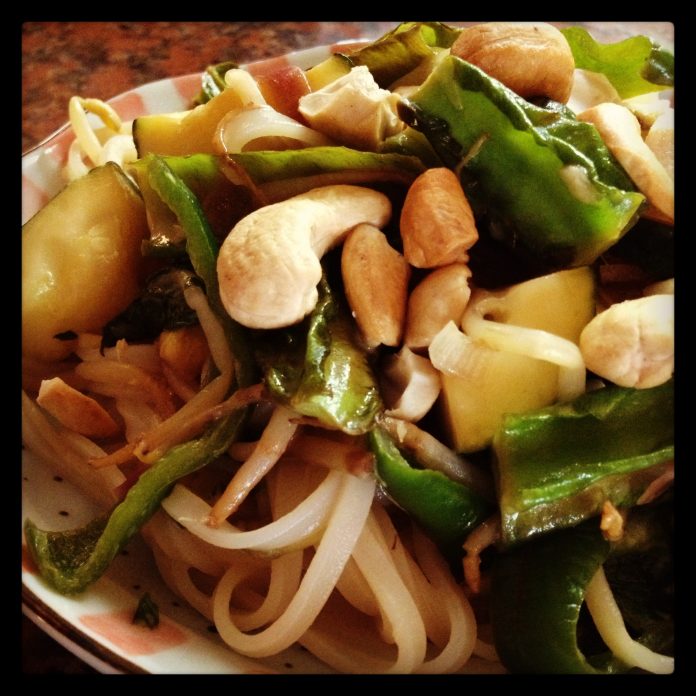 CONTRIBUTED BY KELLY GILLOTTI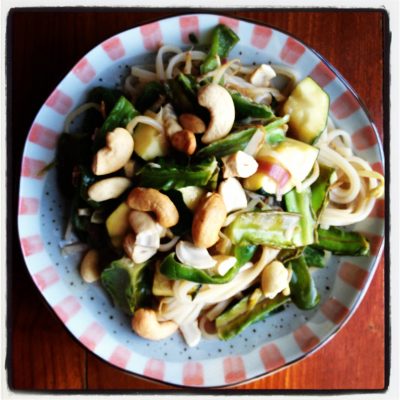 We have the winged bean here, with lots of names like asparagus pea, Goa pea, and Thai green bean. Interesting-looking bean, don't you think?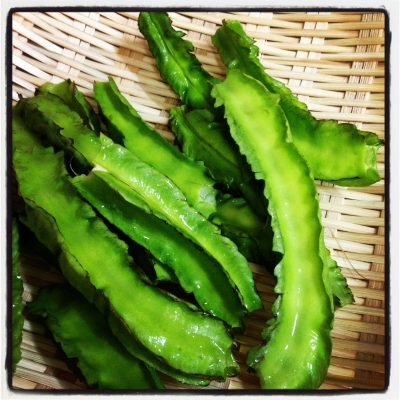 I've walked past it several times thinking it was Goya-San's crazy cousin, then hurried by, trying not to make eye-contact. I'm so glad I finally picked it up to try. It's got a really pleasant crunch and a nice flavor. It cooks faster than a regular green bean too.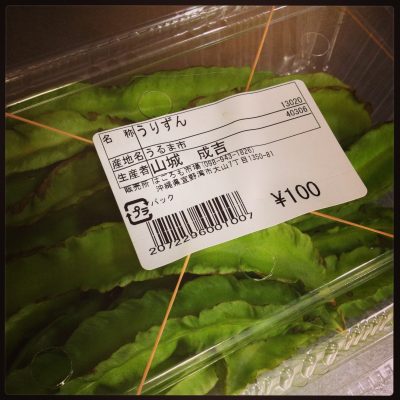 The recipe:
2 tsp ghee or coconut oil
Several lemongrass pieces- bruised
1 package urizun mame bite sized pieces (うりずんまめ)
2 small green bell peppers sliced
1 cup bean sprouts (もやし)
½  of a zucchini bite sized pieces
2 myoga diced (みょが)
¼ cup basil roughly torn
½ cup coconut milk
1 ½ tbsp soy sauce (しょゆ)
1 tbsp shikuwasa or lime juice (シークァーサー)
Cooked rice noodles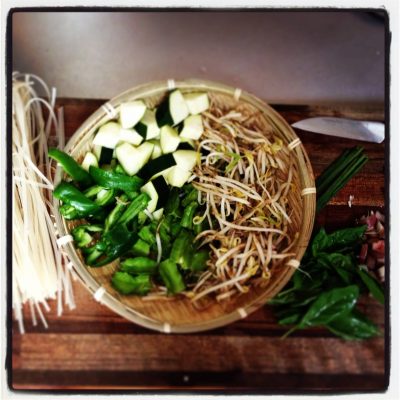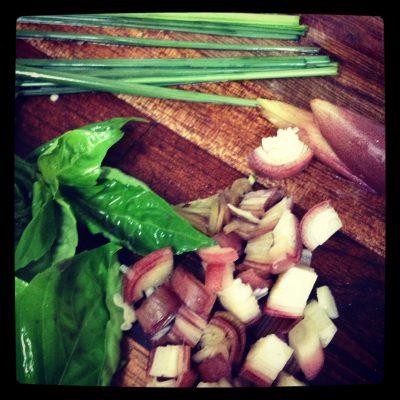 Heat the ghee then add the lemongrass and let this cook for a minute or two. Then add the urizunmame, bean sprouts, bells, and zucchini. Sauté these for five minutes, then add: coconut milk, soy sauce and shikuwasa juice. Once the veggies are tender, add the myoga, basil and cooked rice noodles. Mix this well and serve topped with broken cashew pieces.