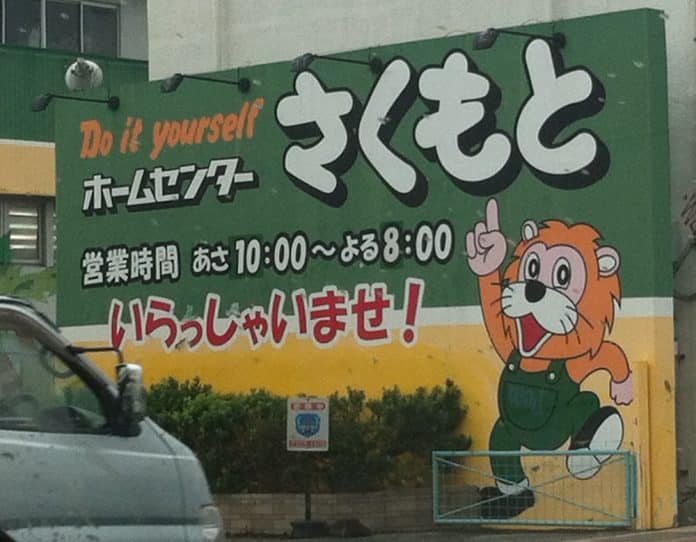 CONTRIBUTED BY CASSANDRA ABEL

DIY Sign
If you have ever driven south on 58 towards Naha or live on Kinser I'm sure you have see this store before and wondered what it is. I visited it recently and it is one of my new favorite stores.

DIY Storage
This Do-it-yourself store has everything from hardware and lumber to camping supplies, appliances, household products and housewares. They even have those fuzzy, 1970 car dash covers!

DIY Dash Covers
It is kind of like a mini-Walmart minus the clothes and groceries.

DIY Camping
Some of their prices are better than the exchange, for instance they have large stacks of printer paper for 200Y. One of the reasons I love this place is the fact that they take VISA. They also take USD but not $50 or $100 bills, and of course, Yen.

DIY Tools
There is a small parking lot out front or you can drive around back for additional parking, and around the back is also the 'outdoor garden' area. I haven't had a need to visit that yet, but I can't wait to check out the plants in the spring.

DIY Appliances
If you get the chance, go visit!
Hours: 10:00am-9:00pm
Payment:  Yen, USD, VISA
Directions: Going south on 58 towards Kinser/Naha it will be on your left hand side. Go past the Garlic house and Blue Seal Ice Cream. It is across the street from lime green Pachinko and right next to the new Faraho Pachinko. Turn left at the Faraho and parking is around back.