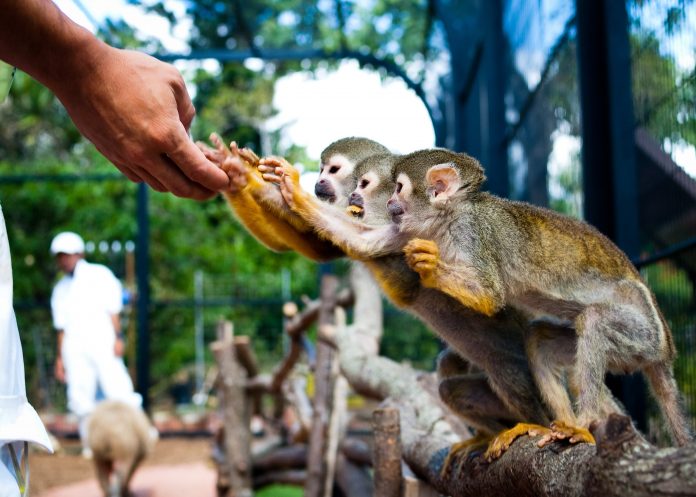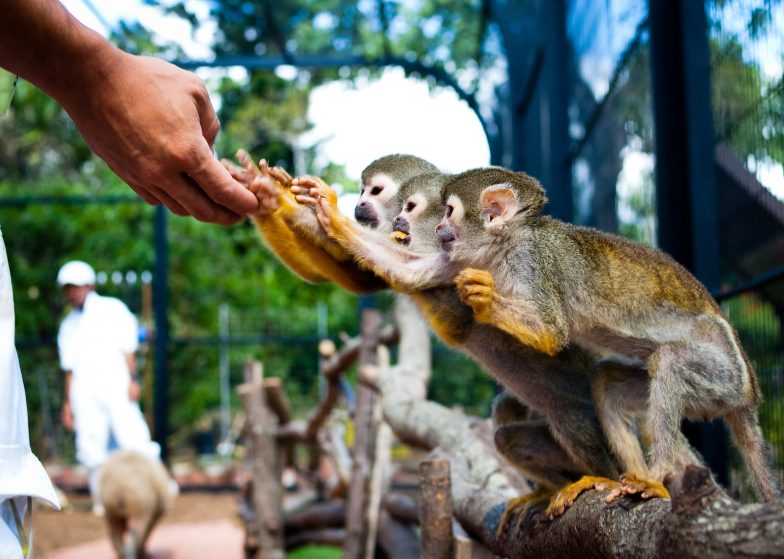 CONTRIBUTED BY JENNIFER MARTINEZ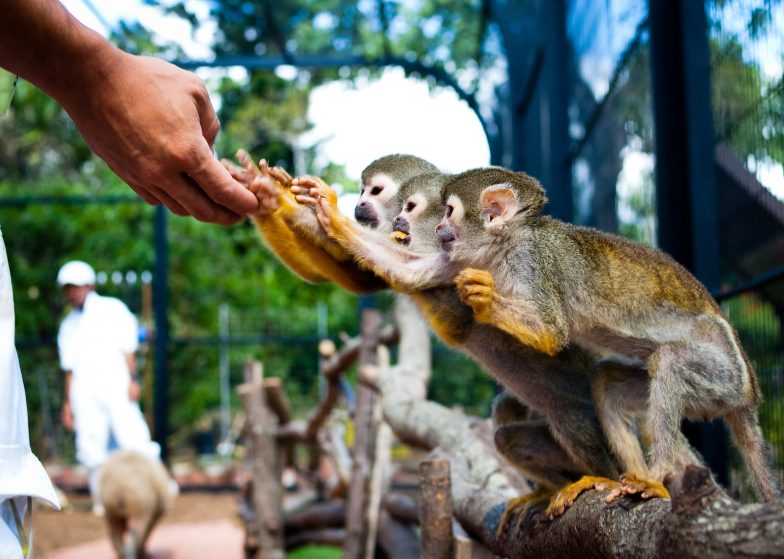 What better way to spend a breezy, uneventful afternoon in Okinawa than by strolling through the vibrant Southeast Botanical Gardens in bloom?
How about you take that lovely flora and fauna-filled afternoon, toss in a buffet lunch of the grandest kind at Peace Restaurant, and you guessed it: end the day with what could be the most exotic petting zoo you've ever experienced.
For me, it even went as far as to check off a box on my Bucket List. No joke, it's a long story for which I'll spare you details but I have always wanted to someday see from a distance … drum roll please … the Capybara.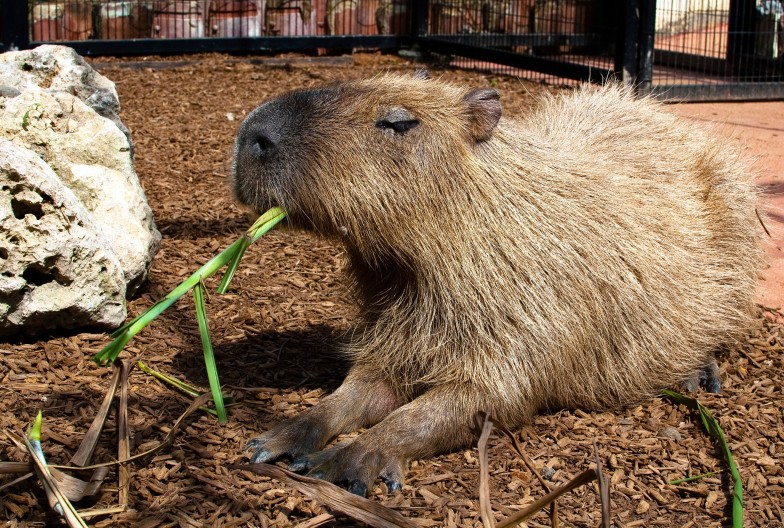 The largest living rodent on Earth: a native of South America. The Capybara is apparently one of the newest members of the domesticated wild pet world. Never did I expect to actually meet, feed, and pet this amazing semi-aquatic giant who looks like some sort of hybrid guinea pig, beaver! Which is no surprise because all three animals share the same family tree.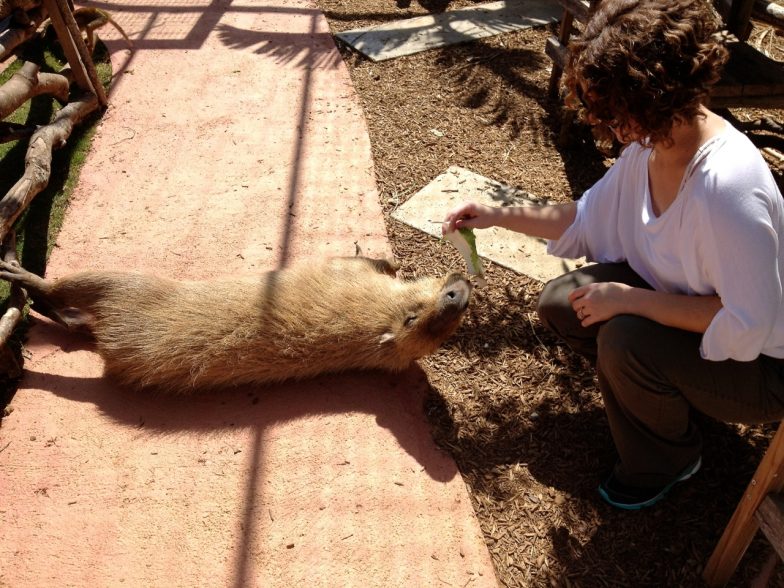 Honestly, I thought one day I'd have to take a trip to the Amazon jungle to find this funky looking creature. (Loaded with MRE's, a camel back; bug spray suitable for land-of-the-lost-sized insects and of course a non-English speaking tour guide to help me track one of these big babies through one of the most brutally dense forests known to modern man.) Don't get me wrong, I love adventure, but seriously … thank you to Southeast Botanical Gardens for sparing me a trip and bringing the Capybara to Okinawa.
Did I mention the petting zoo also has goats and Squirrel Monkeys?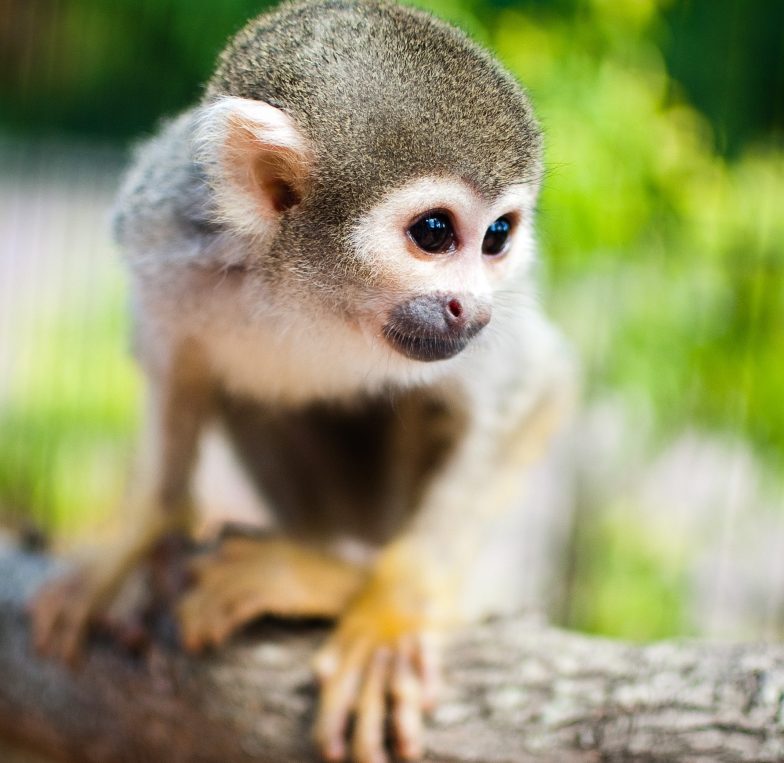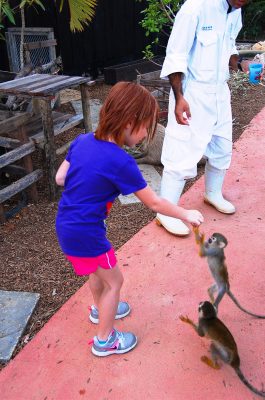 The funny little monkeys are super fast and quite literally all over the place. Both adults and children will love them. Unless you're one of those people who has a problem with crazy monkeys … in which case maybe just stick with the goats, because they have an area all to themselves and are surprisingly calm.
What are you waiting for? Get out there and have some exotic fun in Okinawa!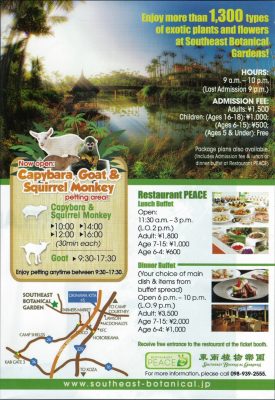 Hours: Southeast Botanical Gardens are open from 9:00 a.m. – 10:00 p.m. (last admission 9:00 p.m.) but the Exotic Zoo petting hours are only from 9:30 a.m. – 5:30 p.m. Feeding times are at 10:00 a.m., 12:00 p.m., 2:00 p.m. and 4:00 p.m. Each "feeding" session lasts 30 minutes.
Payment: 1,500 yen for adults; 1,000 yen for ages 16-18; 500 yen for ages 6-15; free for ages 0-5. Price includes admission to Southeast Botanical Gardens and Exotic Zoo. Package plans to include lunch or dinner are also available (see photo on the left – click to enlarge.)
Directions: Map Coordinates 26°22′30″N 127°48′24″E
Address: 2 1 4 6 Chibana  Okinawa, Okinawa Prefecture, Japan
Phone: 098-939-2555