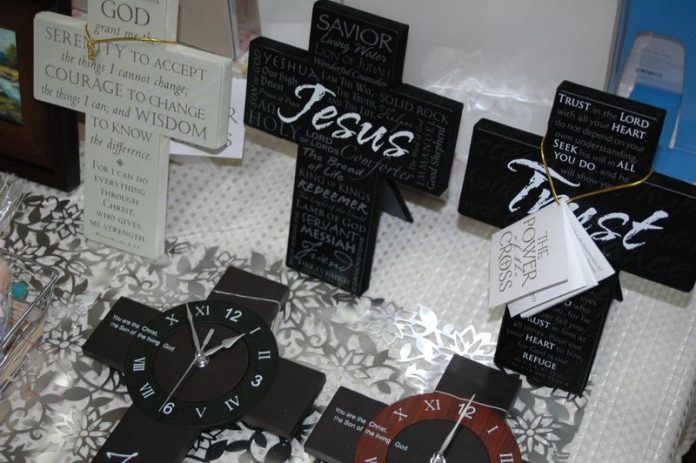 CONTRIBUTED BY LARISSA TRAQUAIR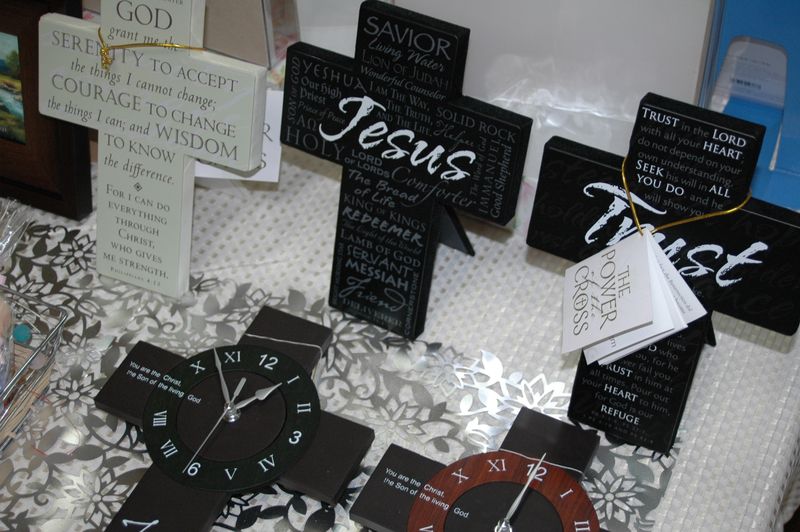 Finding a church when you first arrive on Okinawa is not an easy task and can take several months, if not longer, to accomplish.  On the other hand, finding a Christian book store, with a small selection of faith-based books in English, is a whole lot easier!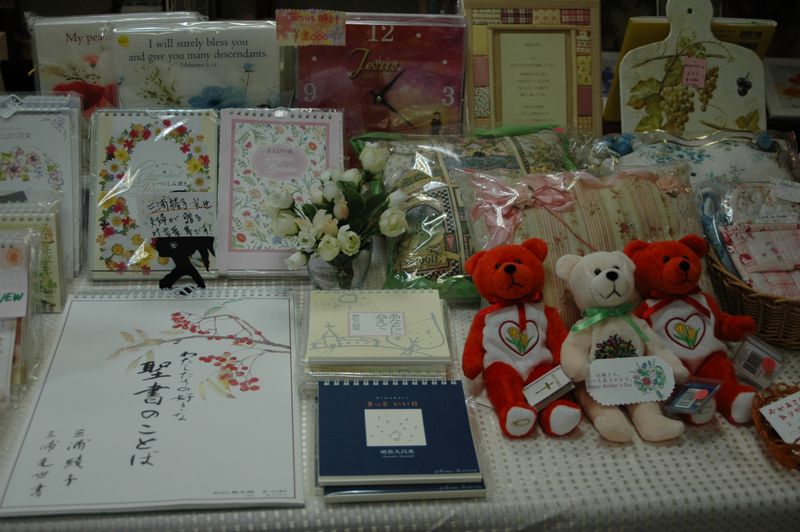 Calendars, frames and misc. small gift items are available for purchase.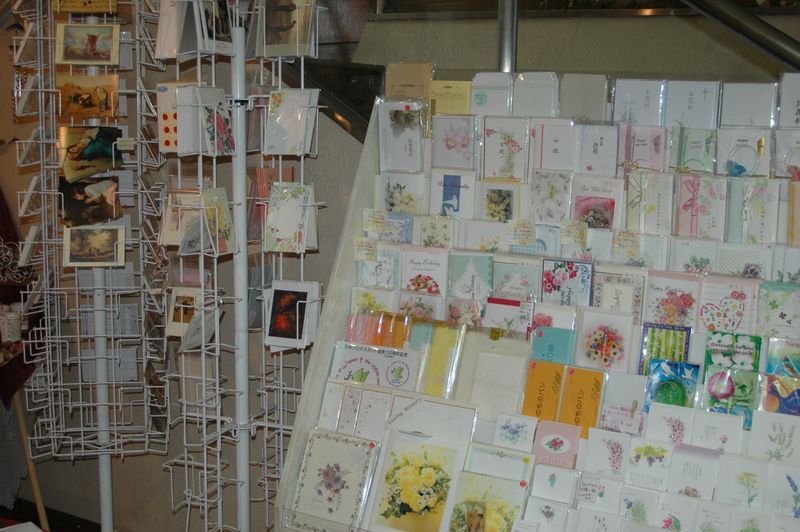 Individual cards and packs of cards to give to friends or send back to your peeps in the states.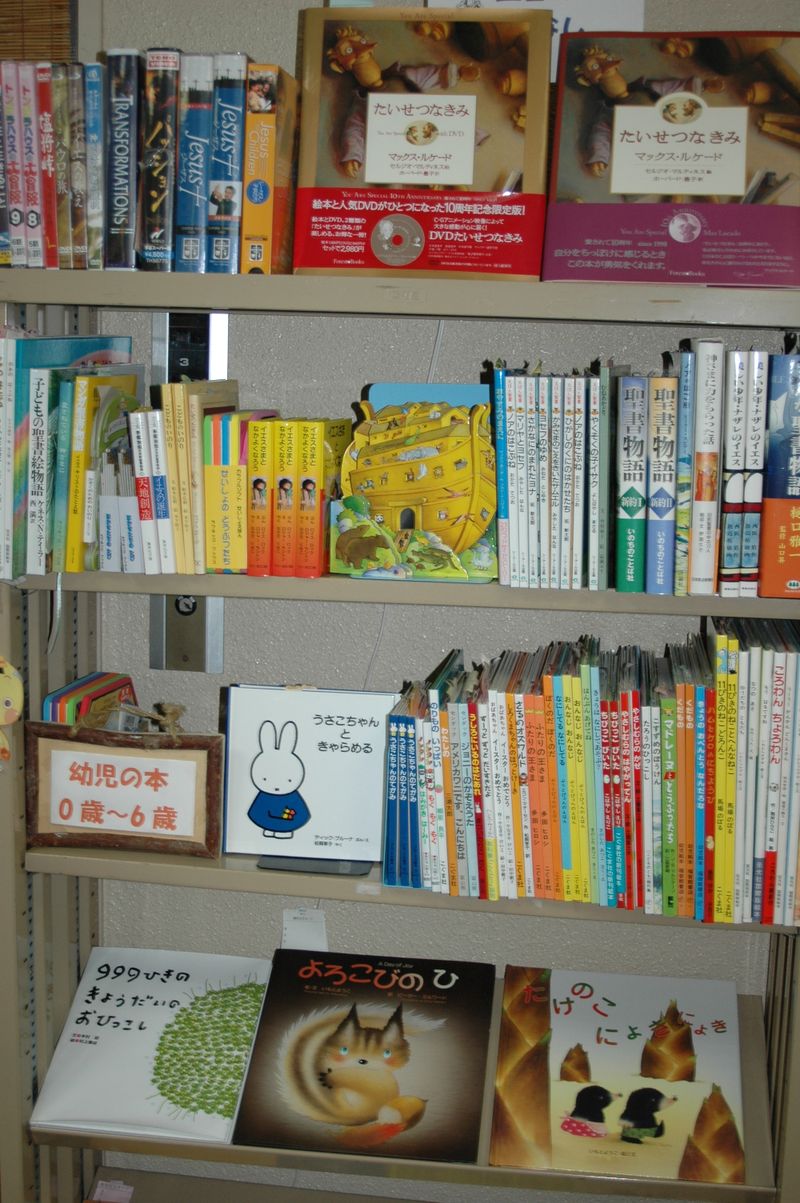 There is a small section of kids books, including one of Max Lucado's.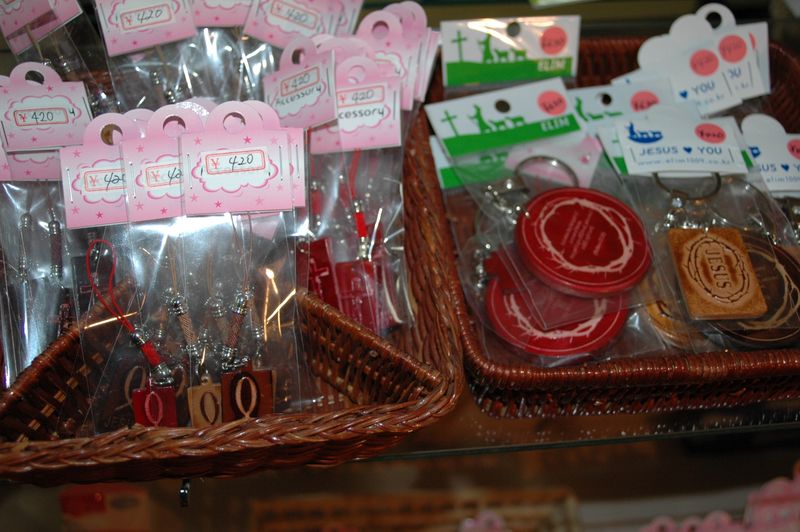 Key rings and phone adornments
Next time you are out lunching at this popular noodle shop, aka SomChai's, or shopping for a wonderfully scented gift from here, or desiring a beautiful, one-of-a-kind-in-Okinawa dress for your next social funtion here, then make sure you stop at this little store tucked away on Park Ave.  My friend, Hillary, went out on a date night with her hubs recently to Fertile for dinner and then they walked along Park Ave.  They stopped into this shop and enjoyed talking with some of the locals there.
---
Christian Book & Gift Store
Payment:  This store takes Yen and credit cards only.
Hours:  Monday – Saturday 11:00p.m. – 7:00p.m. (Closed on Sunday)
Phone:  098-929-3776
Website:  www.okinawacbs.com (All in Japanese but a great referral for your local friends.)
Address:  1 Chome-56-2 Makiminato, Urasoe-shi, Okinawa-ken 901-2131, Japan
GPS Coordinates: 26.2670862, 127.71972890000006
Directions:  The Christian Bookstore has relocated off 58. If coming from Kadena area it's on the left a few meters pass Arin Krin aka "the garlic house" and next to the Nissan car dealer. It's a small white building (turn on side street just pass the building) and Parking in the rear. Very nice store and employees speak some English. Was able to find exactly what I was looking for.
Editor's Note: We have added the address and GPS coordinates according to the comment left on 9/10/2015; if these are incorrect please leave a comment to let us know with the correct coordinates/address. Thanks!