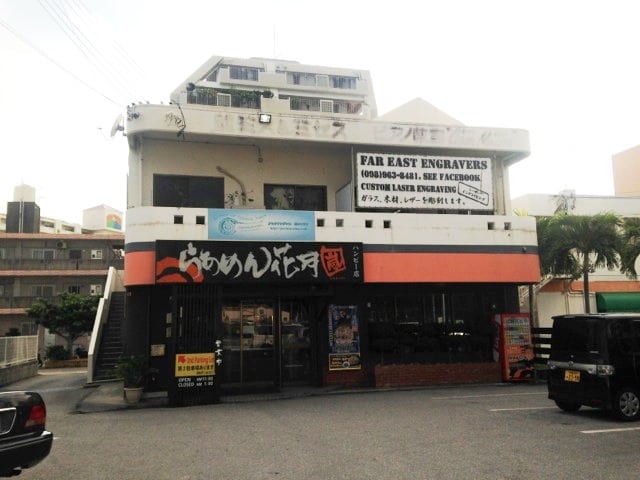 CONTRIBUTED BY ELIZA GROFF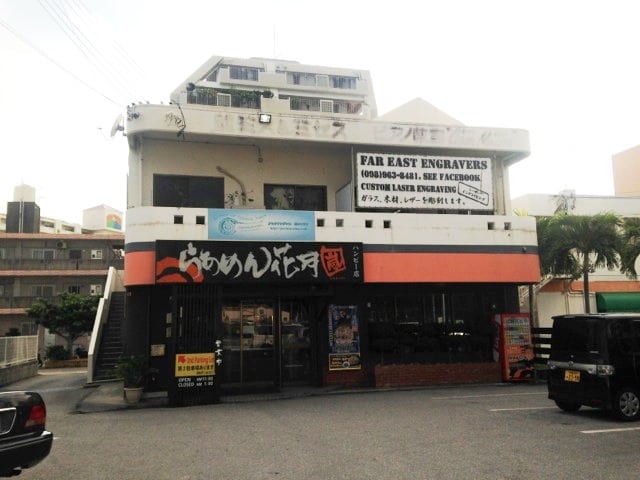 Far East Engravers is a fantastic local business owned by a former U.S. Marine, employing Okinawan citizens. I use this company to engrave many different forms of glassware, wood, and they even do ink printing on cork. On their Facebook page, Far East Engravers showcases a range of the types of products that they offer, from framing and engraving military awards and going away gifts, to customized Awamori sets or crystal port decanters.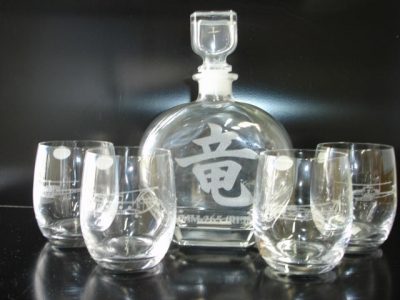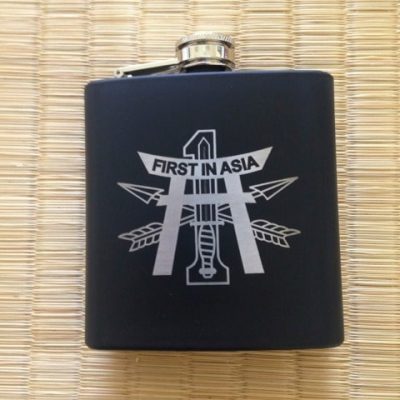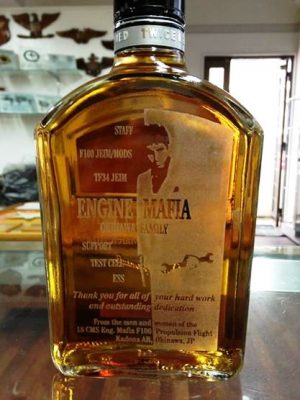 I have been very impressed with the high level of customer service and prompt turnaround on my engraving orders. I have ordered cell phone cases, kitchen hot pads, cigar cases, whiskey/wine/champagne glasses, beer mugs, kitchen containers, and more, all at a very competitive price. They always have my order ready on time.
I even had to place a rush order, and the owner stayed late at night to complete my order for me by the next day! I am not suggesting that you ask him to do that, but I was deeply impressed by his commitment to his business, and his willingness to meet my needs as a customer.
If you need ideas for going away gifts, or anniversary presents, they have a catalog for you to see many different samples. The friendly staff is also willing to offer suggestions and help with product design. I highly recommend Far East Engravers for any custom engraving needs.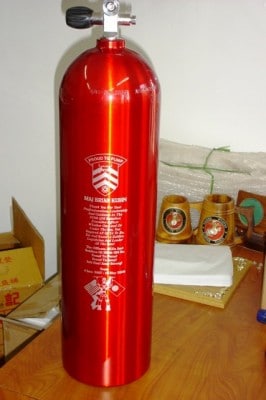 Hours: 10:00 a.m. – 5:30 p.m. Monday through Friday, closed Saturday and Sunday
Phone: 090-3790-5977
Address: 3 Chome-1-9 Mihama, Chatan-chō, Nakagami-gun, Okinawa-ken, Japan
Directions: Next door to Obbligato's on Highway 58. From Kadena Gate 1, go south past 23 and the Family Mart. You will see Obbligato's on the right hand side. Far East Engravers is in the building south of Obbligatos on the second floor, marked by a white banner with black writing. You have to walk up the stairs on the outside of the south side of the building and behind the building to find the entrance to Far East Engravers.
Map Coordinates: 26.32219915450408, 127.75730178280332
E-Mail: fareastengravers@yahoo.com
Specials: 10% off with order of 10 or more of the same item