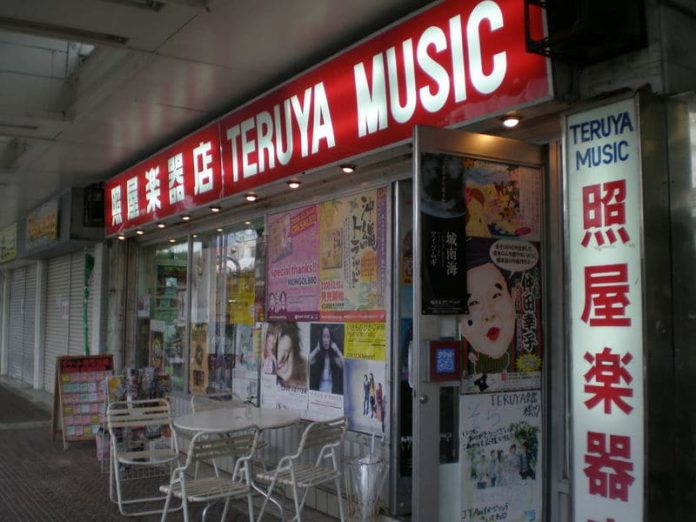 CONTRIBUTED BY CHARITY CAUDLE
Let me preface this by saying my husband is a musical genius. Now I'm sure he would strongly disagree, but to me, he's amazing. I have no musical talent. None. I wish I did. I don't need his ability to hear a song on the radio, download it and then figure out the entire thing BY EAR. I would just like the ability to do two different things with my hands at the same time! Don't get me wrong, Guitar Hero says I rock. I'm just not so sure. I'm pretty sure GH says that to everybody.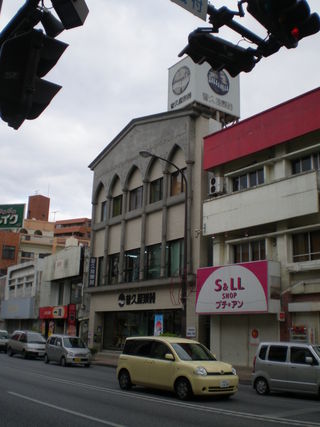 For weeks, the husband had wanted to find the two music stores near Gate 2 Street he had heard about. And while he is a musical genius he is not a directional one so I knew that we are in for an adventure. After turning to the right at the same intersection three times and not finding the stores, we opted to turn left. Lo and behold! We find the first, Fukuhara Musical Store. It's a behemoth of a store; three stories. We only ventured through the first two. The first floor is all CD's. There is even a corner section that included American music. The biggest plus for us was the newest release by AC/DC.
After CD shopping we headed to the second floor. Fukuhara has a HUGE selection of acoustic, electric and bass guitars. They also had drums, woodwinds and an electronic piano. There was also an area where some Japanese employees were working on guitars. My husband checked out the guitar strings and announced that although he was happy they had a good selection the prices were a bit high. In the end, after paying for shipping, buying locally would still be a bit cheaper for small things. Any big ticket item that is available with free shipping would still be ordered online.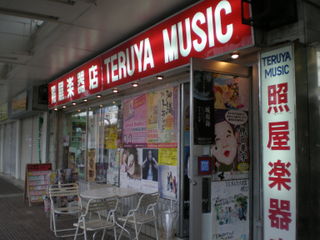 We left Fukuhara on a quest to find the next music store. It wasn't futile. Teruya Music is just a few blocks away. It's much smaller than Fukuhara but had better prices and a more "hometown" feel. They had many of the same items, albeit in smaller sections, and my husband said he would prefer to shop here first to find things he wanted. But he is thrilled that he has choices! Any of you who are musically inclined, or those with family members who are, should check out both of these stores.
---
Directions to Fukuhara Musical Store:
Out Gate 2 Kadena, make a left onto 330. Fukuhara will be on your right, about one block up. There is no parking lot at the store but there were signs for parking immediately before the store. We also saw a few signs for parking after. Hours: 11:00am – 8:00pm were noted on the door.
Address: 〒904-0021 Okinawa-ken, Okinawa-shi, Goya, 1 Chome−3
GPS Coordinates: 26.3365652, 127.80148910000003
Teruya Music:
Address: 〒904-0004 Okinawa-ken, Okinawa-shi, Chūō, 3 Chome−1−6
GPS Coordinates: 26.3378012, 127.80166959999997
Directions: Cross the street from Fukuhara and enter the covered walkway. Take the first uncovered walk to your right. Follow this to the end. Teruya is in front of you (across the street), slightly to the left. Hours: 11:00am – 9:00pm; 10:00am – 9:00pm Sat/Sun