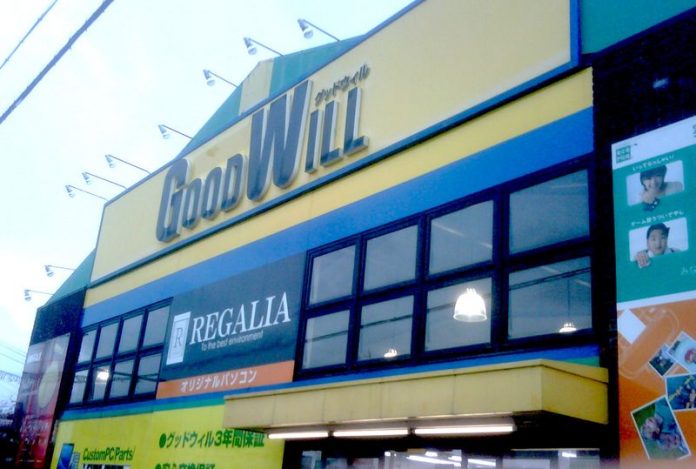 CONTRIBUTED BY ANALICIA MCCLELLAN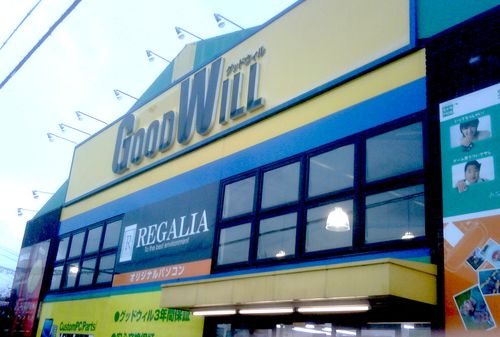 This post is for all the computer junkies out there!  Is your computer in need of a repair? Do you want to build your own super computer? Do you need to upgrade parts on your computer? This is the store for you!
Have you ever driven past the big yellow sign that says GoodWill and gotten excited, expecting the beloved thrift store from back home? I sure did. My husband and I decided to stop and check it out. Turns out, it's a huge computer store. I wasn't too excited, but my husband was like a kid in a candy store!
A couple months ago, our desktop gave out on us, so we've been on the hunt for a new computer. We were planning on just ordering online and having it shipped, but as soon as we went inside GoodWill, my husband set right to building his own. They have all the parts you need to create the computer you want. There are TONS of parts, so if you need to repair a part or just want to upgrade, this is the place to go!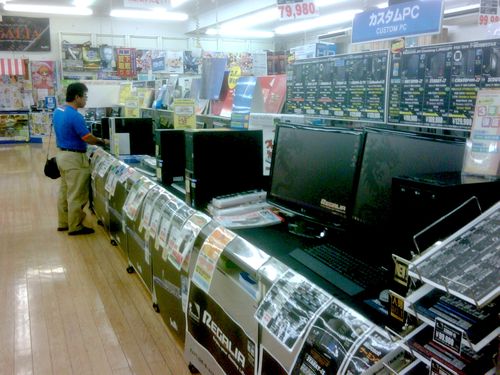 They even have Blu-Ray players to put in your computer and they are a heck of a lot cheaper than buying a Blu-Ray player! My husband was too busy dragging me around showing me the stuff he wanted, I didn't really get a chance to look fully at all they offer — but I definitely saw laptops! The prices turned a lot cheaper than if we would've ordered online. The exchange rate was good, so my husband used a credit card instead of yen.
Their website is all in Japanese (goodwill.jp). Thank goodness for Google Translate! If you go to the National Store Info Tab on the right, you can find the info for the two stores they have on Okinawa. There is one in Naha and there is the one off the 58.
---
GoodWill Computer Store
Hours:  They are both open from 1100-2200, 7 days a week
Phone:  Naha store: 098-941-5670. Chatan store: 098-982-7633. And they do speak some English.
Address: 3丁目-1−6 Mihama, Chatan, Nakagami District
GPS Coordinates: 26.3217634, 127.7575842
Directions:  To get to the Chatan store from Kadena Gate 1, go out the gate and take a left. Stay on the 58 for a couple street lights and you will see the GoodWill on your right hand side. From Foster, head north on the 58 until you see the GoodWill on your left. If you pass the 23, you have gone too far.
I haven't been to the Naha store, but there is a map.