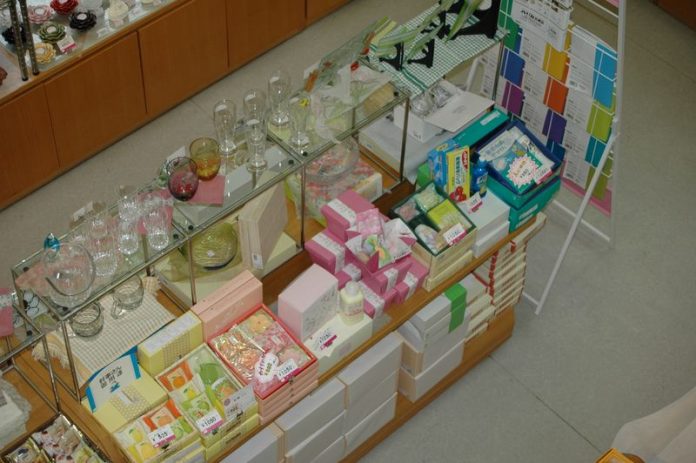 CONTRIBUTED BY LARISSA TRAQUAIR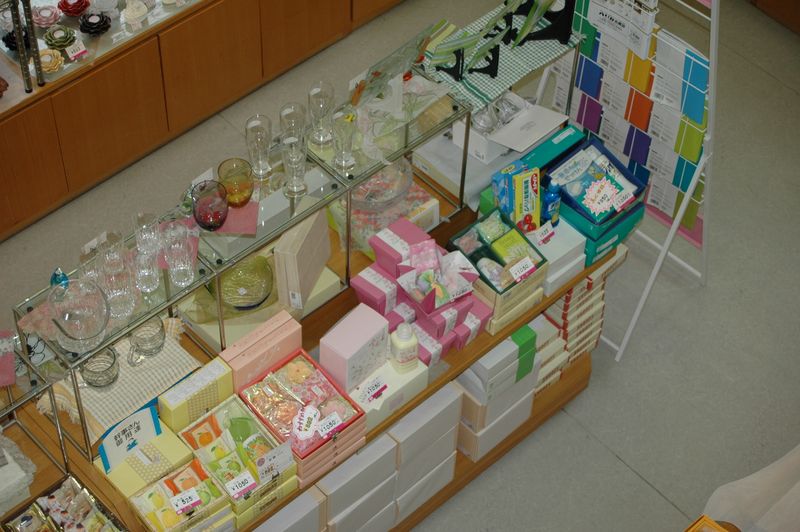 This gift shop was a fun place to browse, with 2 stories of gift items in every corner.  It looks like it is a shop that caters to wedding parties as there are many gift sets to purchase for brides, their bridal party, etc.  There are many individual items to purchase as well.  While we were there they were wrapping numerous gift sets for an upcoming event – this seems to be their specialty.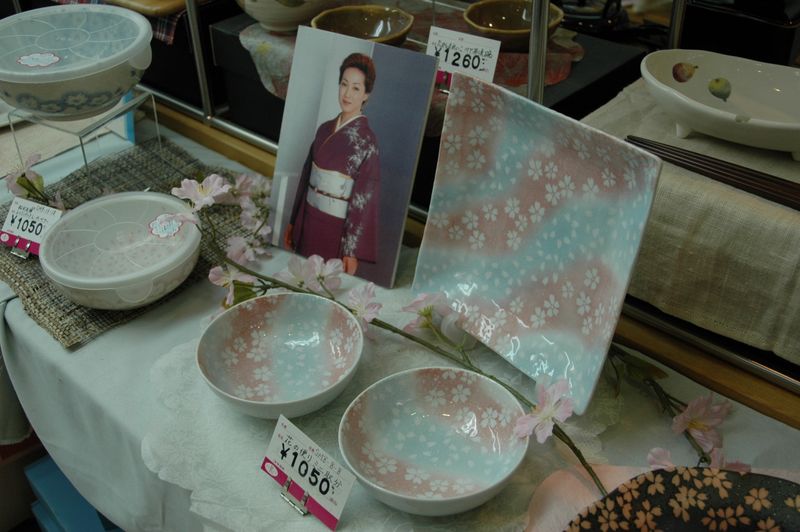 A great variety of dishware that would be a unique gift or would look fabulous in your own home.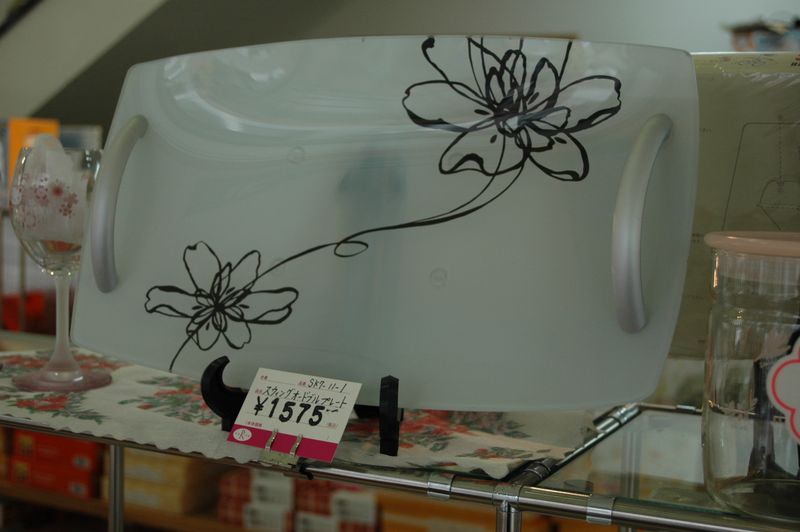 One-of-a-kind gift items.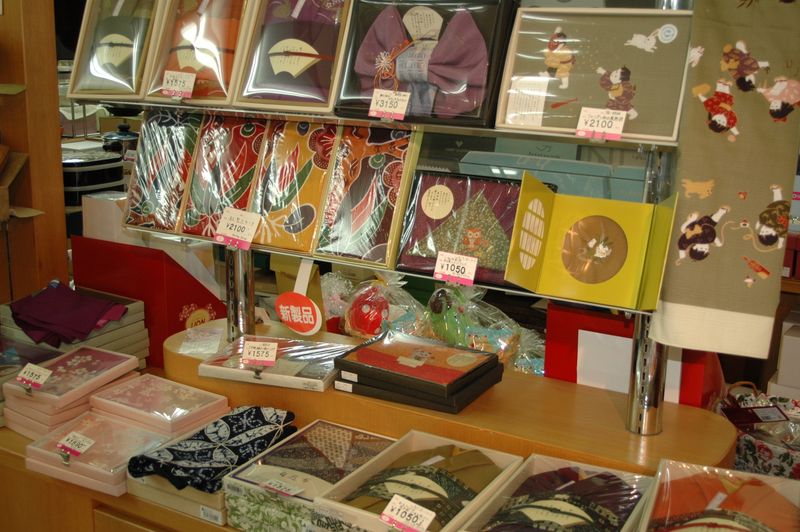 Boxed obis, hankerchiefs, etc.  My guess is that if you purchase something from this store that is not already in a gift box you would be able to get it gift wrapped here.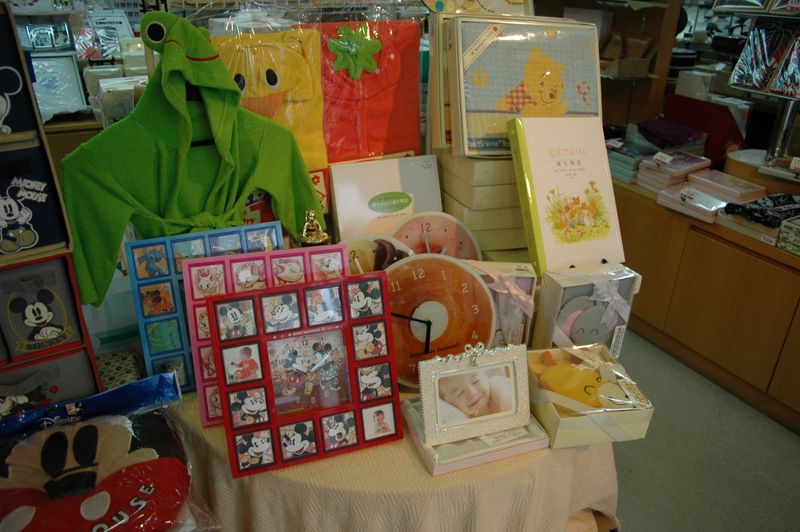 Children's items
Next time you are adventuring in the Nago area and looking for some different gift ideas, visit Harika – you will not be disappointed.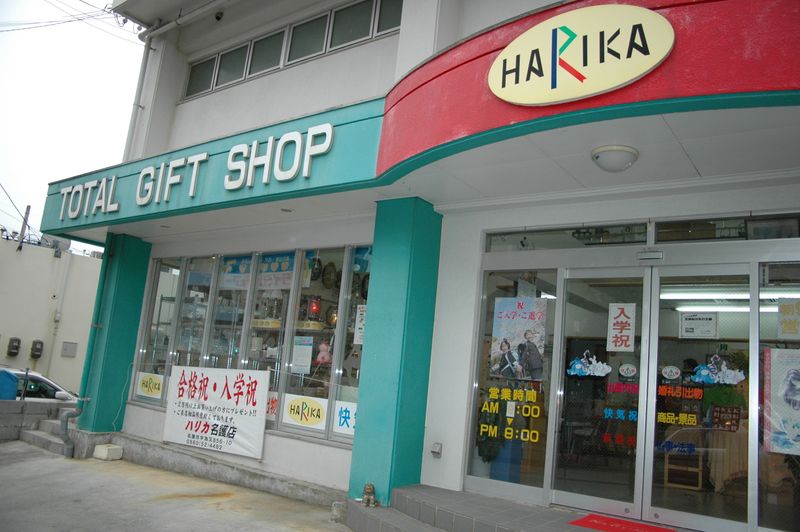 ---
Harika Gift Shop
Special Note:  This store takes Yen, American Dollars and Credit Cards.  Their phone number is 098-052-4482.
Location:  Nago
Hours:  Monday- Sunday 9:00a.m. – 8:00p.m.
Directions:  This gift shop is .5 kilometers past 84 going North on 58 after you have driven through the main part of Nago.  As you travel on 58 North past 84 and the Max Value, make a left at the intersection titled Okita 5 Chrome.  I call this the Docomo signal since there is one on the corner.  Harika is up on the left side just a little ways.