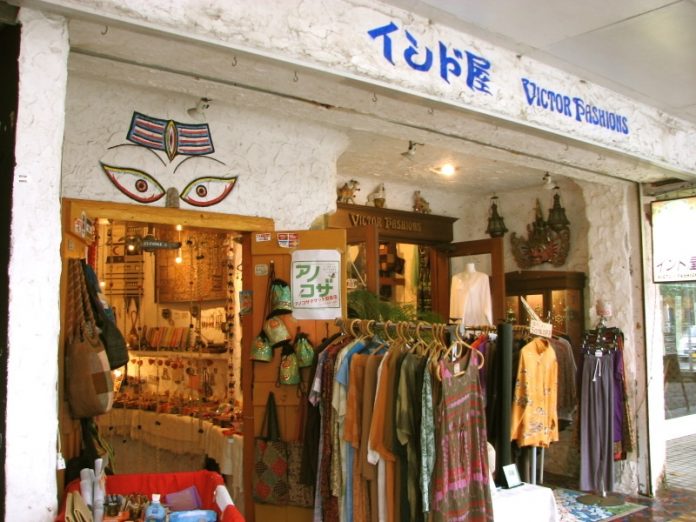 CONTRIBUTED BY KAHO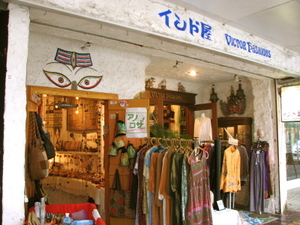 Indo-ya is to me a hidden gem of Park Avenue. (Side note: Indo means India in Japanese. Ya means store.) This store has anything that girls would like to have from India: Clothes, sandals, jewelries, incense, tapestries, pillow cases, decorative items, you name it. I think that the pricing is reasonable. Yen has been very strong in the past couple of weeks, so it's not so easy to shop on the economy right now, but Indo-ya is worth checking out.
You can never have too many Indian tapestries and I have a tapestry and a little red rug from Indo-ya. I like to use it as a bed cover. I have also used them as a table cloth and a wall decoration. You can use them as curtains as well. How do you use tapestries?
I think that India is fascinating. I have never made my way out there, so I hope to go visit India with my family someday. Looking at items in this store gives me a taste of India, which is fun. The store owner is from India and speaks English.
Indo-ya is located on Park Avenue, which runs parallel to Gate 2 Street. It is one of the places that makes me think that it used to be "the place" to hang out in Okinawa many years ago. I heard that now people go to American Village. I think that it's still a fun area to stroll around and shop though.
The half of the stores on Park Avenue seem to be closed every time I go there, and I can't help thinking that's why this area lacks of the liveliness. The reason for it is that some joints in the area are for the evening entertainment and don't open till later in the evening. This area is well known for music scene at night. Although I would love to check out some music bars and clubs in the area, I have a little kid and a baby, so I haven't been able to go out there at night to see them. I'm sure it'll be cool to see the different face of Park Avenue at night.
Some good restaurants (Mike's Tex-Mex, Somchai, Charlie's Tacos, etc.), coffee shops, music schools, studios, music stores, souvenir stores, and a kimono store are all tucked in in the neighborhood. We like to take our out-of-town guests there. It's fun to walk around on Park Avenue and go onto a side street to discover new places of Okinawa.
Check out the store if you have a chance to go to Park Avenue!! Take your visitors there even on a wet day. Park Avenue is covered, so it's an easy walk even on a rainy day. Please add to this post if you know any good place to check out in this area. Your insights are always welcome!!
After you stopped at Indo-ya, you can walk up to "Korinza", the pink building at the end of the street on 85 that has 100 Yen Store inside. If you park your car at Korinza and walk around on Park Avenue and finish up your shopping at 100 yen store, you can park for free up to 3 hours as long as you shop somewhere in Korinza Building. If you do, make sure that you show your yellow ticket for parking to the cashier when you check out your items.
My husband and I like to go to Charlie's Tacos restaurant on Park Avenue right by the Korinza Building. It is supposed to be the first taco rice place on Okinawa. There is a free parking for the customers to the restaurant available sort of behind the Charlie's Tacos restaurant.
Happy Shopping!
Directions
If you are coming from Foster, drive north of 330. Pass the Koza Junction with Gate 2 Street. This junction has a big yellow building called Koza Music Town. At the second stop light from this Koza junction, turn left. This is Park Avenue and it is one way.