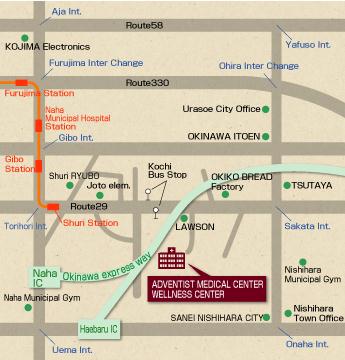 CONTRIBUTED BY ELIZABETH McKENZIE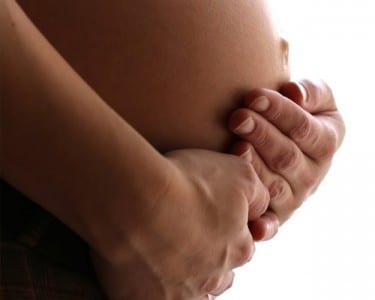 One of the first things I heard from other military wives about being stationed in Okinawa is that every family leaves with at least one more child. "There must be something in the water!" was a sentence I heard a lot. Great, I thought! My husband and I had been trying for a couple years without success. Bring on the water!
Upon arriving in Okinawa, I scheduled an appointment with my PCM on Kadena to discuss my infertility issues and see what he had to suggest. I filled him in on my history: fertility testing that revealed PCOS, but no problems with my fallopian tubes or my husband's sperm, a year of medically stimulated ovulation using Lexatrole (similar to Clomid), and a miscarriage. My PCM told me that he could refer me to Foster OBGYN clinic and that the only intervention they could offer me would be Clomid. At the time, Foster OBGYN did not refer people off base for infertility services. Since my visit, this seems to have changed, but on a case-by-case basis.
This news, while alarming, did not surprise me. Being the researcher that I am, I had found reference to infertility treatments off base in a comment on an old post in OkiHai, and I knew that there were options out there. Thank God, or I would have freaked out! To be clear, Foster will provide infertility testing, but they require that you have been trying to conceive for a year or more. Their testing panel includes sperm analysis for men, and blood work and hysterosalpingogram (HSG) tests for women. Given the sheer number of women seen at the OBGYN clinic, getting appointments at Foster is slow, and getting test results is even slower.
Fortunately, there are several off base clinics that offer fertility testing and treatments. None of these are covered by TriCare, even with an elusive referral, so be prepared to pay out of pocket. On the upside, treatments here are much less expensive than in the states. A round of IVF in the US can cost from $15-$20 thousand, while the highest I have heard about here is $6,800.
Clinics:
Uemura Hospital in Okinawa City
Address: 904-0021 Okinawa Goya 1-6-2
Phone: 098-937-5110
Uemura Clinic is a full service OBGYN hospital with a separate Reproductive Health clinic. The clinic offers both IUI and IVF procedures. Dr. Satoshi Uemura runs the clinic, and Natsuki-san is his translator. Dr. Uemura speaks pretty decent English himself, but as it's a complicated subject, it is very helpful to have a translator. Plus, she is very nice, and cute as a button. All appointments are walk-in, unless specified by Dr. Uemura. On your first visit, bring any test results you have. You will fill out a history form as well. Expect to be asked to come back on day 1-4 of your cycle for a blood test. All testing is done on site, and results are usually available same day.
(In January 2015, the clinic will move to a brand new facility in the village of Nakagusuku.)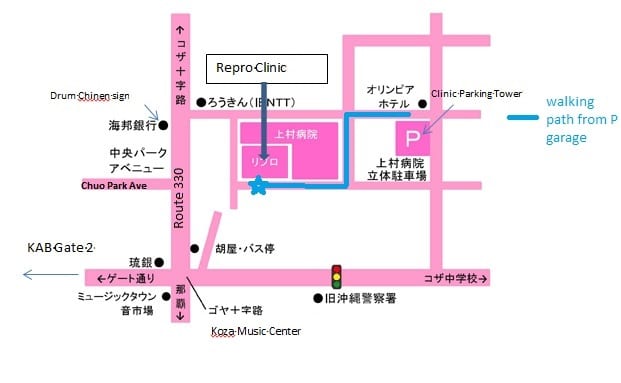 Alba Okinawa Clinic
Address: 787-5 Shiohira, Itoman (South of Naha)
Phone: 098-852-3130
This clinic offers IUI and IVF treatments. Dr. Sakumoto speaks some English and so does some of the staff. Bring your test results and lab work. By appointment only. Map is available through Google.
Address: 868 Kochi, Nishihara City
Phone: 098-946-2837
Dr. Vaughn is an American Board Certified doctor and some of the staff speaks English, too. This clinic offers IUI treatment only, and is by appointment only.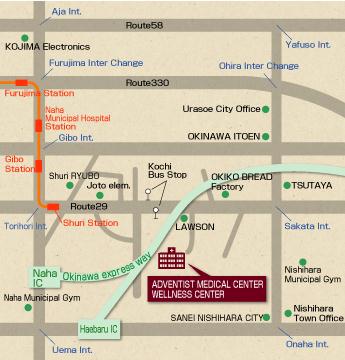 The Women's Clinich Itokazu Hospital
Address: 1-29-12 Tomari, Naha, Okinawa
Phone: 098-869-8359
This clinic offers IUI and IVF procedures, by appointment only. They have some English speaking staff.
The Ryukyu University Hospital
Address: 207 Uehara, Okinawa
Phone: 098-895-3331, Ext. 4916
This hospital offers IUI and IVF services. Dr. Yagi speaks limited English, and the literature from the hospital requests that you bring your own translator to your appointments. First appointments are walk-in only, on Mondays, Wednesdays, and Fridays from 8:30-11:00 AM.