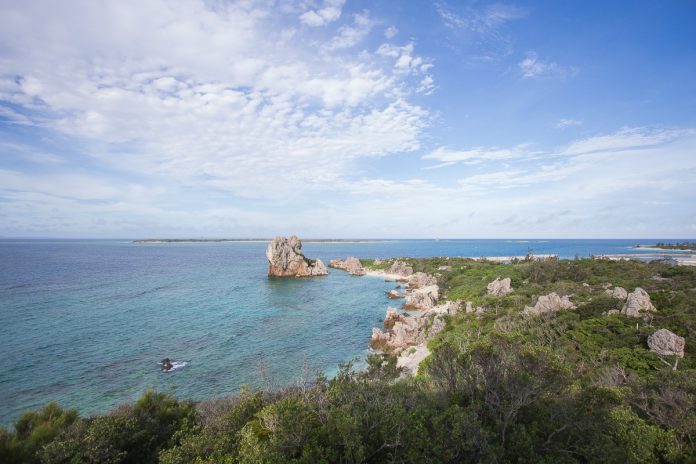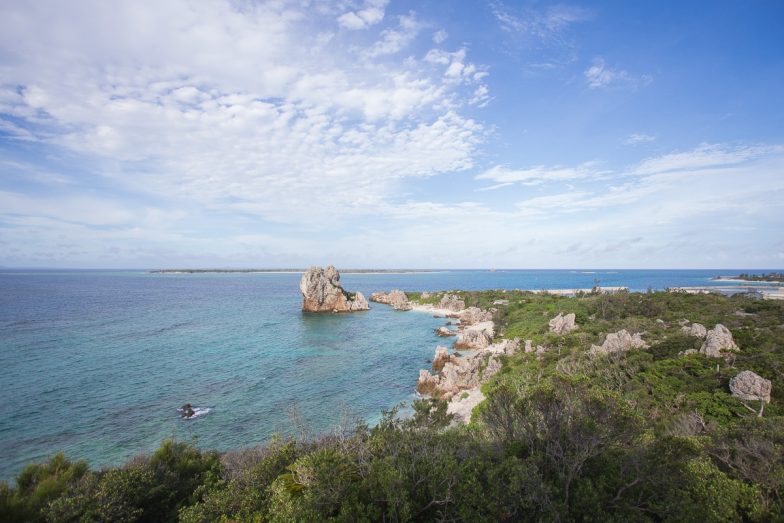 CONTRIBUTED BY HANNAH CURTIS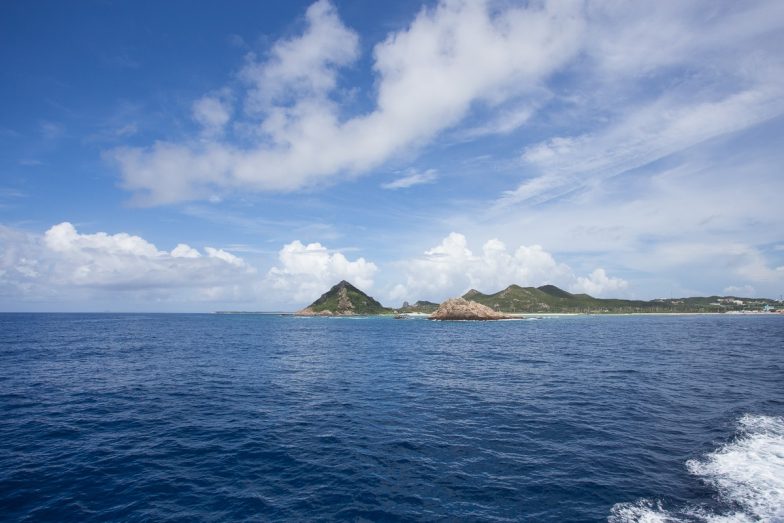 Izena island is located approximately 14 miles from the northernmost point of the Motobu peninsula, and in order to reach it, you take a 55 minute ferry ride departing from Unten Port. There are two daily sailings from Unten Port (Motobu) to Nakada Port (Izena) so you could make this a very quick day trip or even better an overnight stay.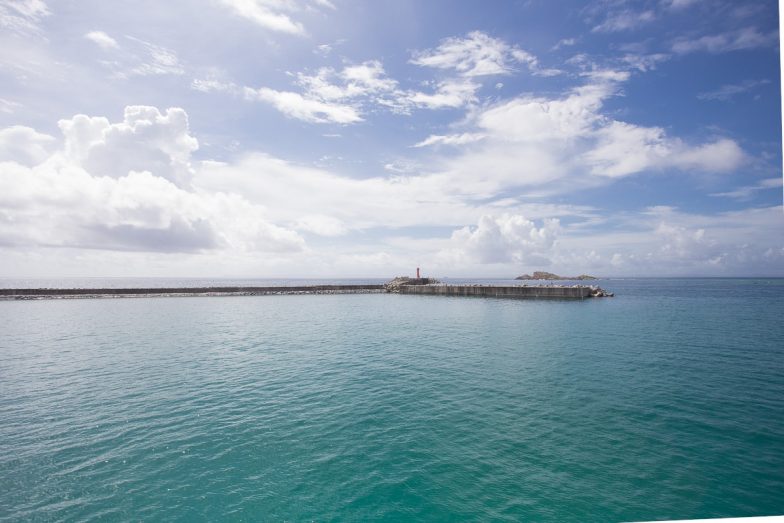 We opted for a 2 night camping trip, but if camping isn't your style, there are accommodations available on the island.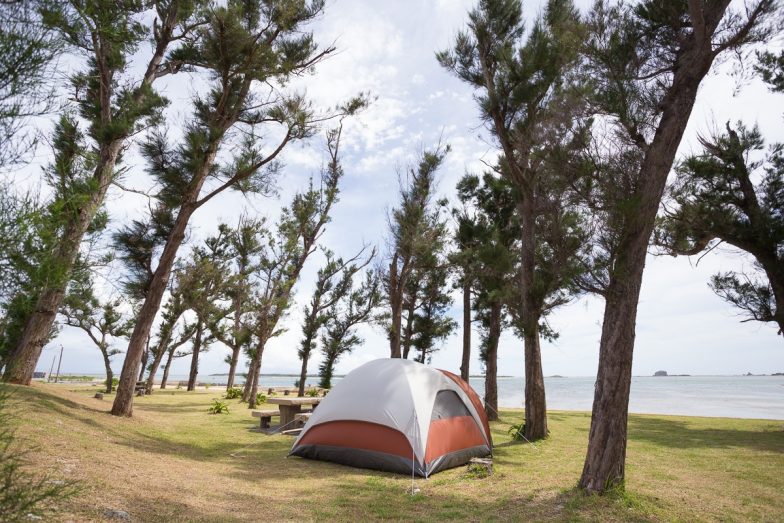 If you decide to bring your car, which I would recommend for those who wish to explore the entire island, then you need to make reservations for your vehicle on the ferry. However, if you choose not to do this, I also saw an advert for car rental company (0980-45-2394) while we were waiting for our return ferry back to Unten Port.
Camping on the island is free and there are four designated camping areas (although I believe you can camp anywhere as long as you are respectful and clean up after yourself when you leave).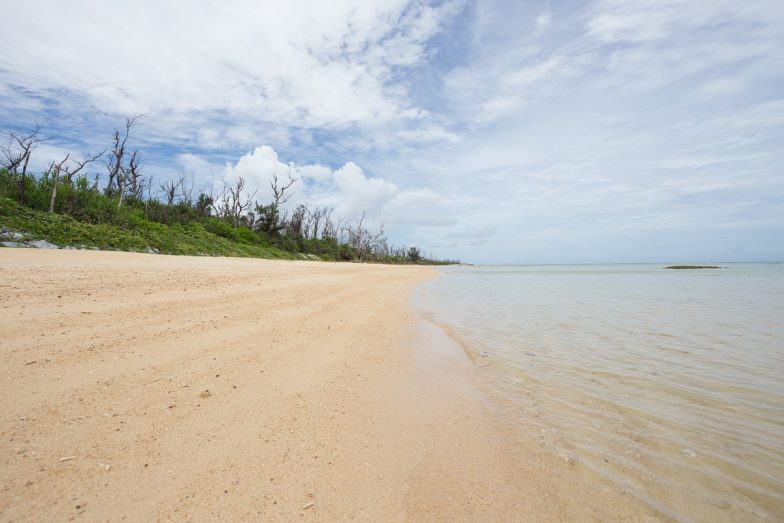 We decided to camp on Izena Beach which turned out to be a neat location as not only did it have clean toilet & showering facilities (showers cost 200 yen), faucets, and a long stretch of beach to explore, but it isn also within walking distance of Izena Village; one of 5 small villages on the island.
The population is less than 1,600 and the main source of income is from sugarcane farming. Something I found interesting is that there is no high school on the island, once children reach high school age, parents must board them on Okinawa during the week and they can return home during weekends.
Izenas main claim to fame is that it is the birthplace of King Sho En; the founder of the Second Sho Dynasty and King of the Ryukyu Kingdom from 1469-1476. There is a statue in his honor and even the ferry has a wee painting of him on the side.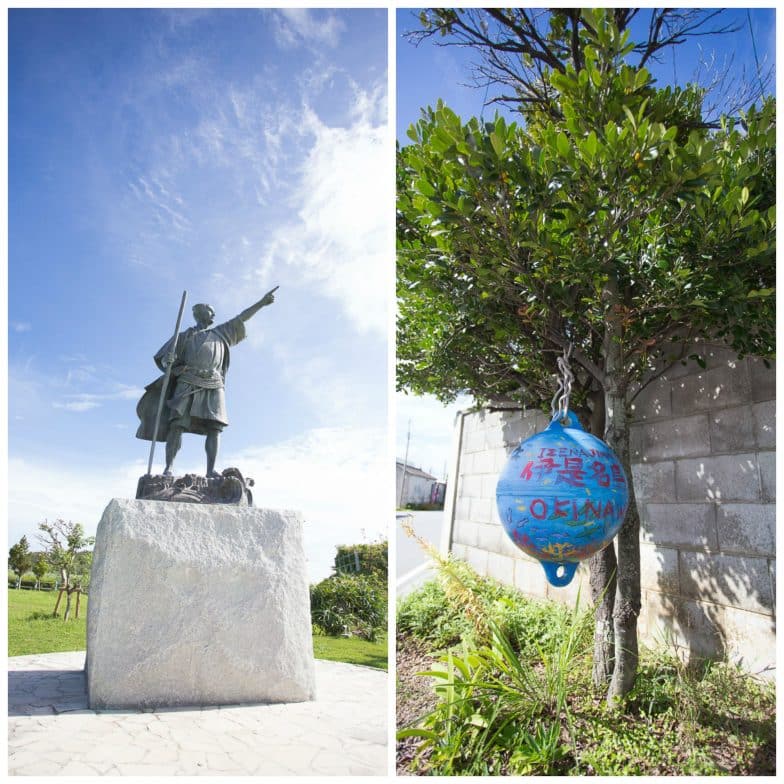 Considering its relatively small size (6 square miles) Izena has a fair amount of sights to visit, mostly all in the southeast area in and around Izena village; Izena Castle, Mekaru-ke house, forest parks, a couple of small mountains to climb and of course lots of coastline & hidden beaches waiting to be discovered.
While I am not a geocacher a friend informed me that there are a few caches to be found on the island also, which would be fun to find!
The main reason we chose Izena Island over another island for this trip is because it is habu free! I thought it would be awesome to do some hikes with our kids without fear of a habu getting us!
One thing that we hoped to do during our visit was to hire a fisherman to take us to the uninhabited island of Gushikawa, which is only 1.3 miles away from the Izena. This kind of boat service is called watashibune and according to Izena's website you can ask the fisheries cooperative to arrange a watashibune (0980-45-2018).
Izena's website has a lot of information regarding places to eat, where to stay, and things to do. The website is in Japanese, but if you open in Google Chrome it will translate https://vill.izena.okinawa.jp
All in all we had a fantastic weekend on Izena. We loved strolling around Izena Village in the evening, discovering hidden beaches and found the island super peaceful and relaxing.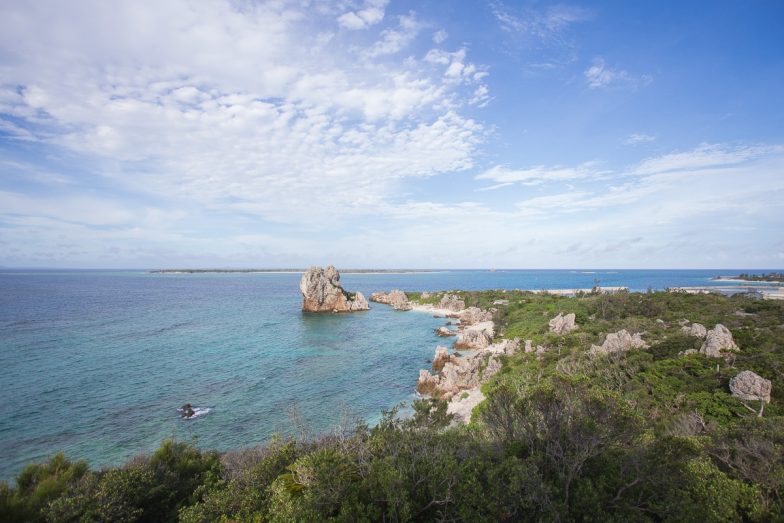 Unten Port: 0980-56-5084 (for car reservations and inquiries)
departs daily 10:30 a.m. & 3.30 p.m.
Nakada Port: 0980-45-2002 (for car reservations and inquiries)
departs daily- 9:00 a.m. & 1:30 p.m.
Fares:
Adult: 1,810 yen one way, 3,440 yen roundtrip
Under 12 years : 9,10 yen one way, 1,730 yen roundtrip
To bring a car the price varies on length, ours was in the 3m-4m category and cost 12,790 yen roundtrip (6,730 yen each way) *Price for car includes 1 adult.
Our children aged 5 & 2 didn't have to pay, although I am unsure if they didn't have to pay because of their age or because there were 2 adult fare paying passengers (I remember reading that 1 young child can travel for free with a full paying adult)