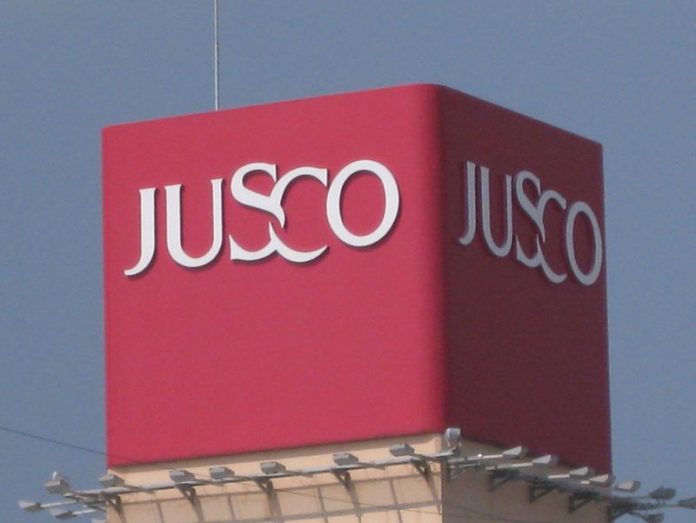 Editor's Note: The Juscos on Okinawa have been renamed Aeon. Aeon is the parent company of Jusco and Juscos across Asia have been falling under that name for years. It may take a few generations of us PCSing in and out for us all to remember not to call it Jusco. But for those of you looking for the big Jusco sign, you're better off looking for "Aeon." The interior of the store has changed little and this is still a great place for food and more! While much of the information remains the same, please substitute in "Aeon" where you see "Jusco" in this post. Also check out a brand new post on the Aeon company throughout Okinawa, published in July 2016. 
CONTRIBUTED BY JEANINE CZUBIK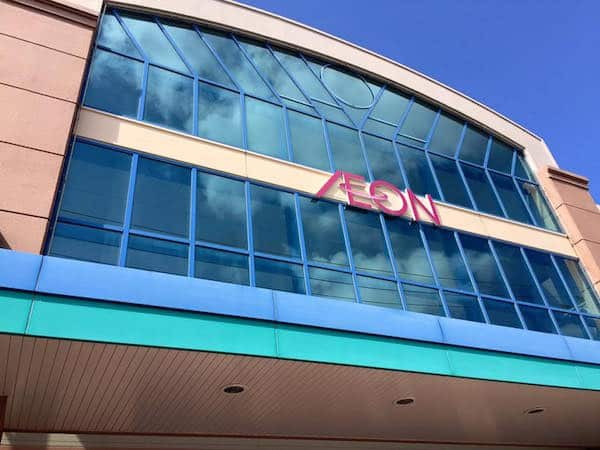 Jusco is the one-stop mall Okinawans (as well as the rest of Japan, Malaysia, Hong Kong, China and Thailand!) frequent for everything from food and clothing to household goods and electronics.  Typically a couple stories high and the size of a few Wal-marts, Jusco houses a supermarket, 100 yen shop, fabric store, restaurants, and a variety of clothing and speciality stores.  The stores aren't separated by walls and doors, but each section has it's own register and you must pay for the items before you leave each area.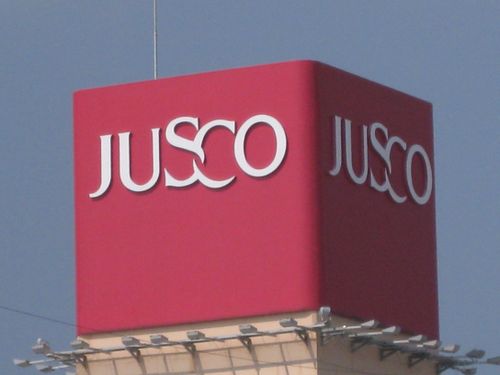 A friend recently tipped me off that Jusco's supermarket has special 99-yen sales each Wednesday, including freshly made, still warm (and delicious!) pastries . . .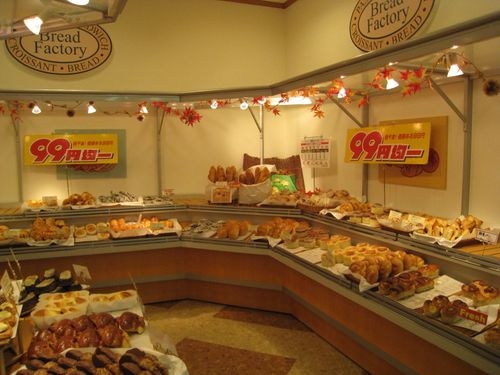 fresh produce . . .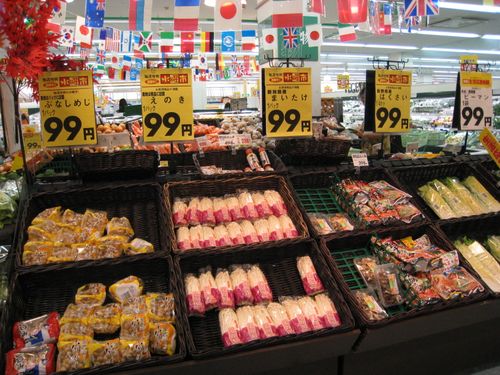 fresh caught seafood . . .

and ready-made snacks.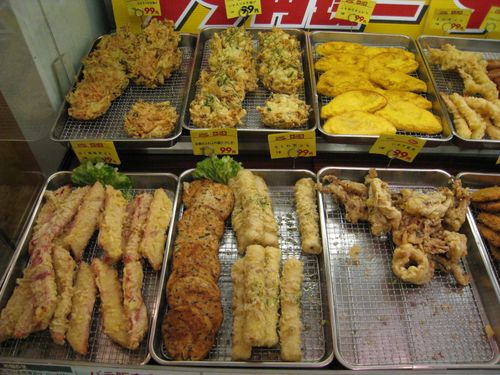 I picked up an assortment of pastries, a few apples and some avocados.  Sure enough, they were 99-yen a piece.  When is the last time you've paid that little for an apple or avocado?!
Lucky for you, reader – today is Wednesday.  Get up, drive to Jusco, and pick out something tasty at a great price!
---
Aeon Shopping Center
Note: Plastic bags at checkout are 3 yen/ea., so bring your own reusable bag!
Hours: Supermarket 0900 – 2400, rest of shops 1000 – 2400
Locations and Phone: Five locations on Okinawa – Chatan/American Village (098-982-7575), Haebaru (098-940-6100), Nago (098-054-8000), Gushikawa (098-983-6565), and Naha (098-852-1515).
Payment: Yen, credit card
Website: www.aeon-ryukyu.jp
The map below is the Aeon located in American Village. The Aeon website shows the locations of the others.