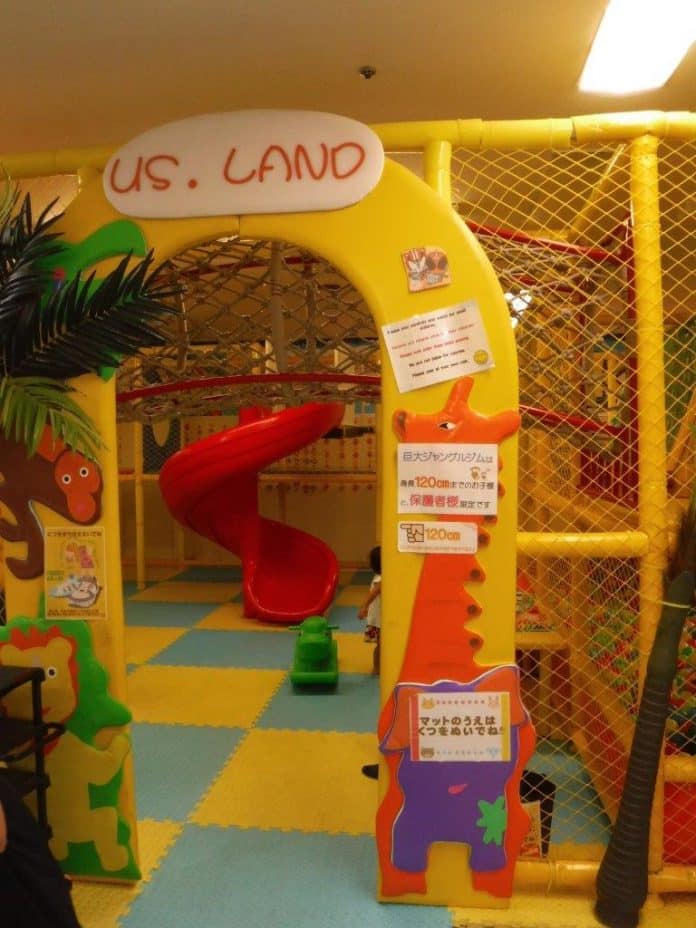 CONTRIBUTED BY CASEY ANNIS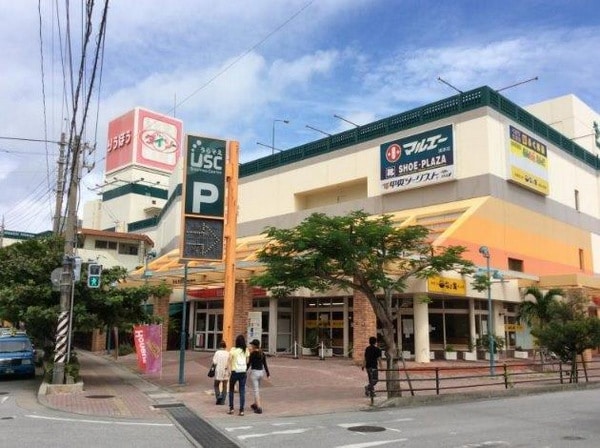 I recently discovered "US Land" Indoor Play Park in the Urasoe Shopping Center (USC) building just outside Camp Kinser's gate 3 "tower's gate" today. Apparently, I'm a little slow on the uptake because it's been around for a few years and I've walked by it a few times and never paid attention to what it was because the front looks like a video arcade. Today I noticed there is actually more to it!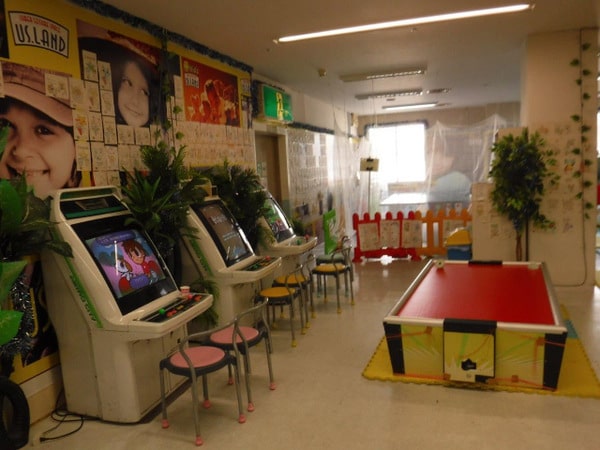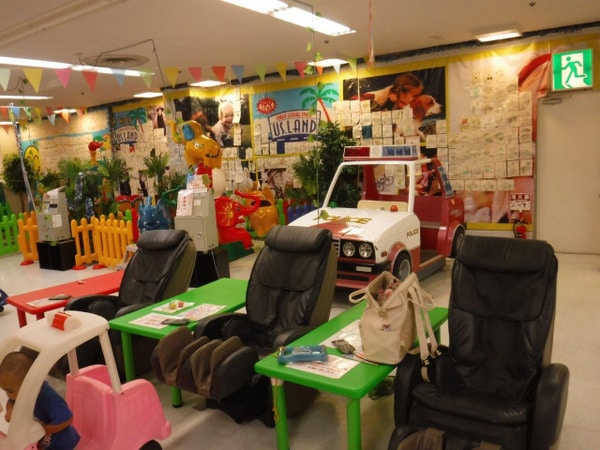 After you pay ¥300 to get your membership card they give you a receipt with the time on it and you can stay as long as you'd like. You are charged a fee for every 15 minutes that you are there unless you pay for an all-day pass (on the weekdays) or a 3-hour pass (on the weekends). As you walk in, there is a large fish tank that you can practice catch and release fishing from.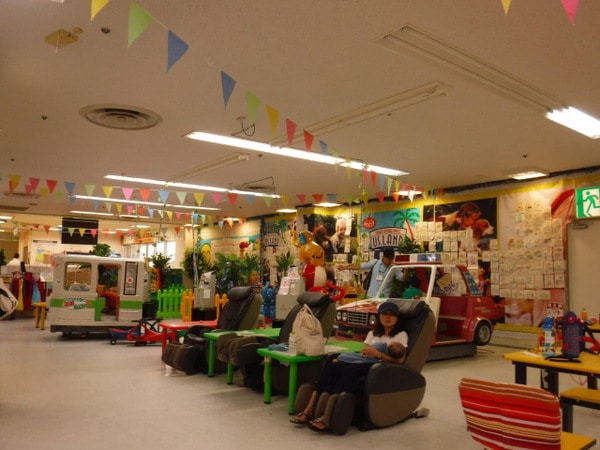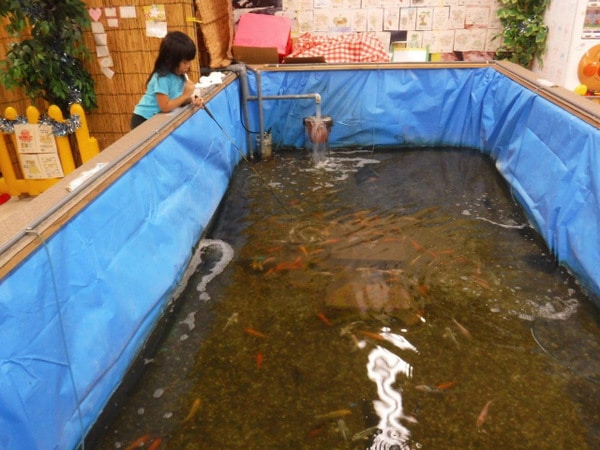 There are a small arcade area and a few rides for the little kids. There are also massage chairs for the parents in front of the ball pit/climbing playground area. After that, there is a small trampoline and a large indoor bouncy house.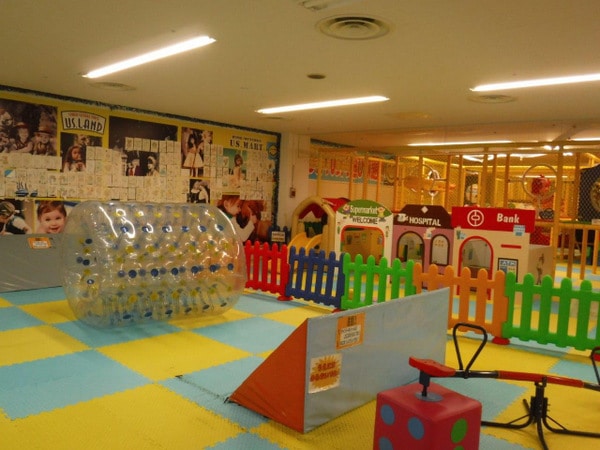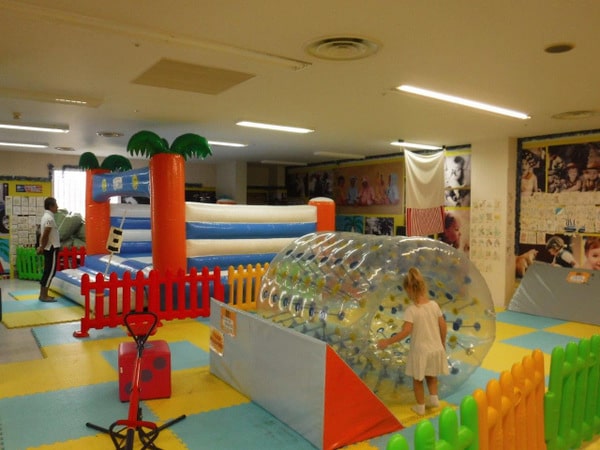 They have a costume/dress up area and 3 mini stores that the kids can pretend they are shopping at. A plastic rolling ball kids can climb into and roll themselves over in is fun too. There's a kid's sized air hockey table in the back and a regular sized ping pong table. They even have a drink machine.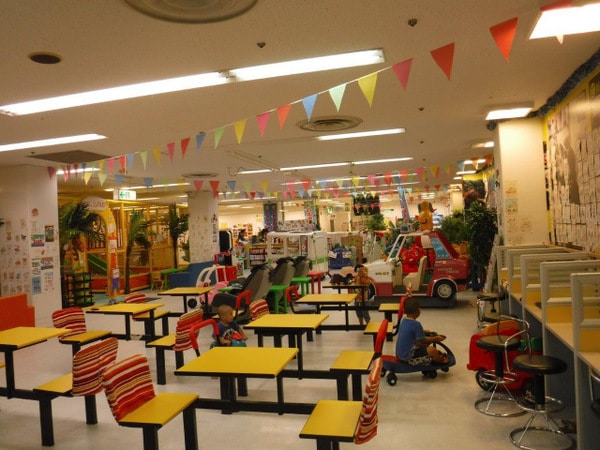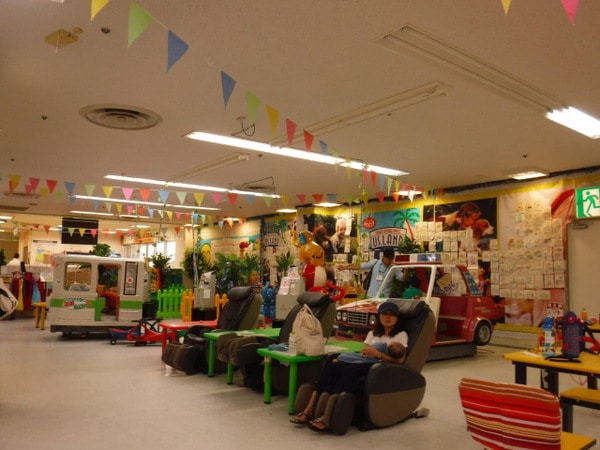 The only thing this place is missing is a bathroom, but you are allowed to leave and come back in without getting charged again. This was the perfect little detour for us on this rainy day. It's just a hop skip and jumps from Kinser, so check it out when you can. It's easy to get there.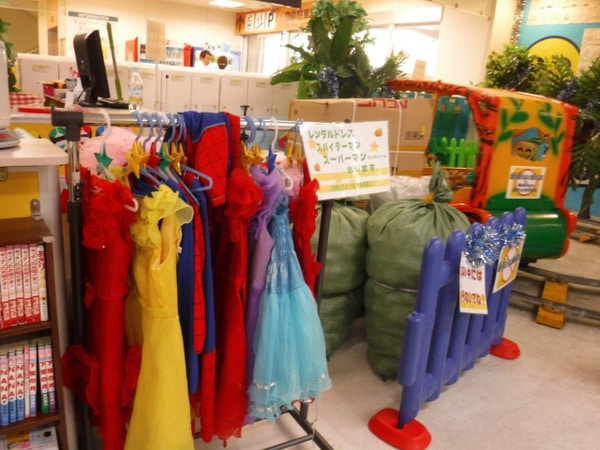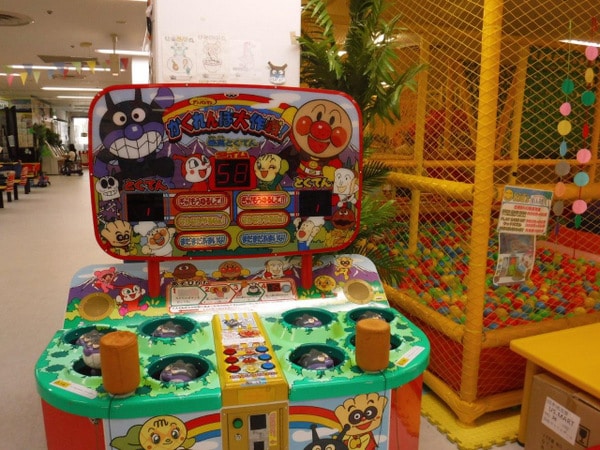 ---
"Kid's US. Land Cyber Leisure Space" Indoor Play Park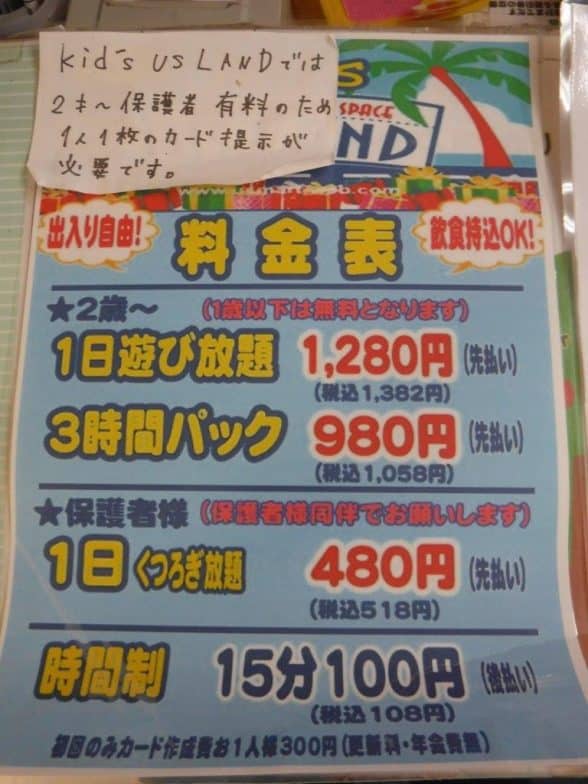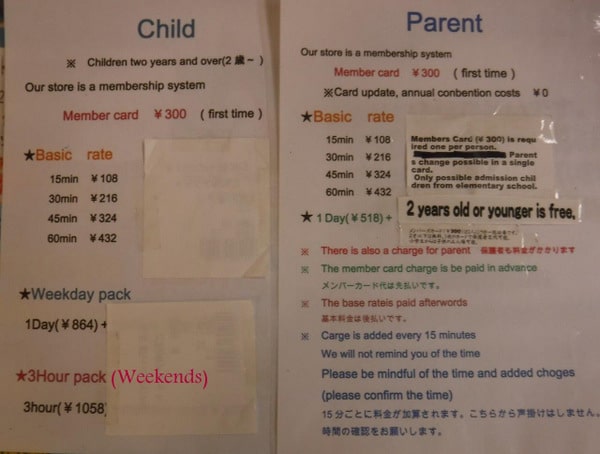 Fee Chart:
Everyone who enters has to pay a one-time membership fee of ¥300
Kids under 2 years old are free
The 15 minute time fees are the same for the parents and children:
15 minutes ¥108
30 minutes ¥216
45 minutes ¥324
60 minutes ¥432
A weekday all day pass is ¥864 for children and ¥518 for parents.
A weekend 3-hour pass is ¥1058 for children and ¥518 for parents.
Phone: 070-5450-8862
Website: usmart.co.jp
Address: 〒901-2133 Okinawa-ken, Urasoe-shi, Gusukuma, 4 Chome−7, 沖縄県浦添市城間4丁目7-1
GPS Coordinates: 26.258848, 127.712717
Directions: Exit the Kinser tower's gate #3 and turn left onto Hwy. 58 then take the immediate right turn at the first stoplight by the Toyota dealership. Drive down a few buildings and the USC building is on the left side. The play area is on the 3rd floor of this shopping center.