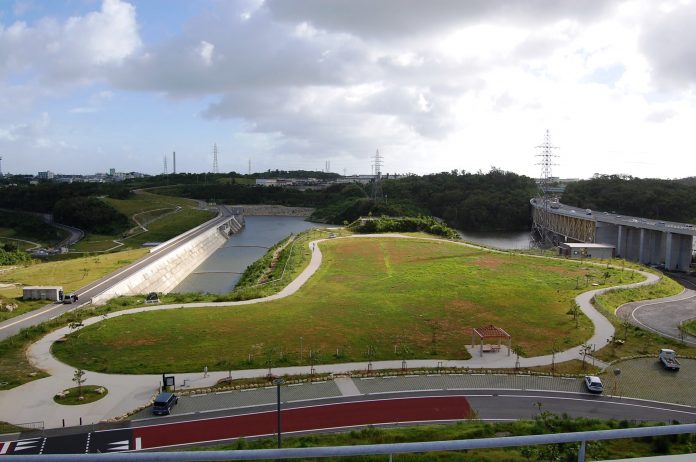 CONTRIBUTED BY MICHELLE CAMINA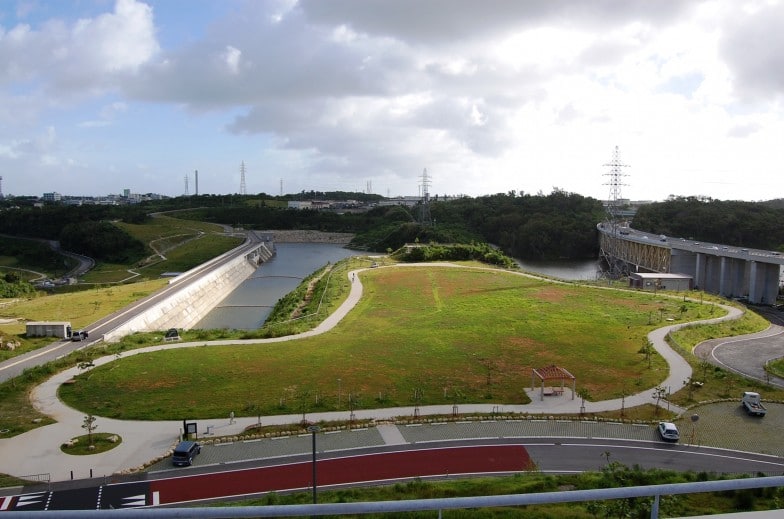 Kin Dam Park is one of the newest parks to open in Okinawa. Located just past Camp Hansen, off Route 329, Kin Dam Park offers plenty of scenic walking, jogging, and biking paths for park enthusiasts to explore.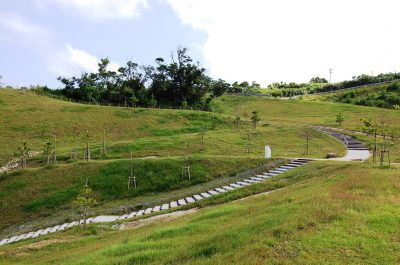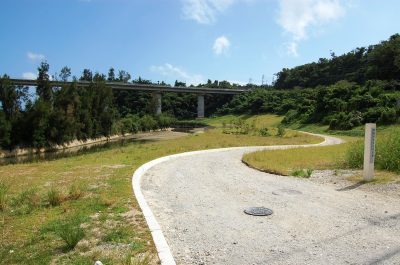 On an exceptionally clear day, one can easily see across Kin Bay to Ikei Island's signature red bridge or look upon the natural beauty of the Okukubi River reservoir flowing under both the Okinawan Expressway and Kin Bridge at several vantage points within the park.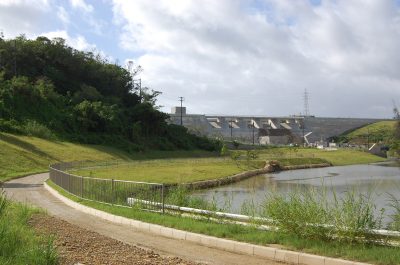 However, the best vantage point sits atop the Kin Dam Site Office building. It is accessed by climbing a steep set of stairs leading to the building, and then a series of others on the right to the rooftop. Be aware that park employees lock access to the rooftop after 5:00 p.m. so do try to get there early to gain access to this part of the park.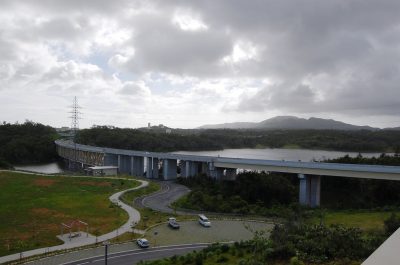 There are actually two sides of the park area to explore. The first side is the dam side proper where one may scale a series of stairs in either direction from a small parking lot and restroom area marked Yamakumo Plaza located directly below Kin Dam's spillway wall. Water features, mini bridges, benches, and picnic areas abound here. Access to additional parking lots, a second restroom, and the Kin Dam Site Office building are available as well.
The second side of the park area is directly across the road from Kin Dam. From the Yamakumo Plaza parking lot and restroom area one will notice a walking path leading towards the underside of Kin Bridge and parallel the dam's spillway river containing old remnants of a crumbling bridge and aqueducts. This side is marked as Okukubi River Seseragi Plaza. There are a few more water features and mini bridges to see here.  However, the path ends abruptly near farmland and a dirt road that appears (at this point in time) to still be under construction.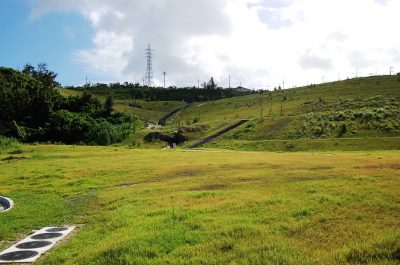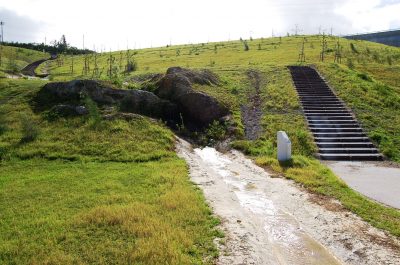 Location: Kin, Kin-Cho, Okinawa, Japan
Map Coordinates: 26.4648913978072, 127.93174920487672
Admission: Free
Hours: 8:00 a.m. to 5:00 p.m.
Directions: Get off on the Okinawa Expressway 8 Toll exit and take a left onto Route 329. You should see signs for Kin Bridge and Kin Dam just after passing Camp Hansen's Gate 2 and driving under a small overpass. Take the first left you see right before the Kin Bridge (do not cross the bridge!). This will lead you to the bottom parking lot and restroom areas off to your left. Access to other parking lots at the top of the dam wall may be found following this same road a bit further down and looking for a sign to the Kin Dam Office building, or opting to turn onto Highway 104 to look for an entrance marked by red and white checkered yellow barrels on the right.
Additional Notes: Since the park is newly developed, there is little shade provided by tree saplings planted throughout the area. So sunscreen, hats, umbrellas, and sunglasses are advised.