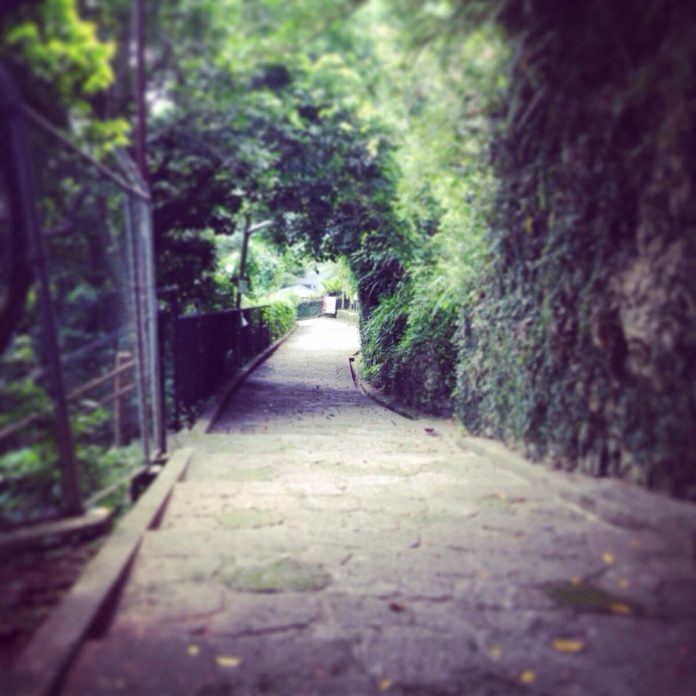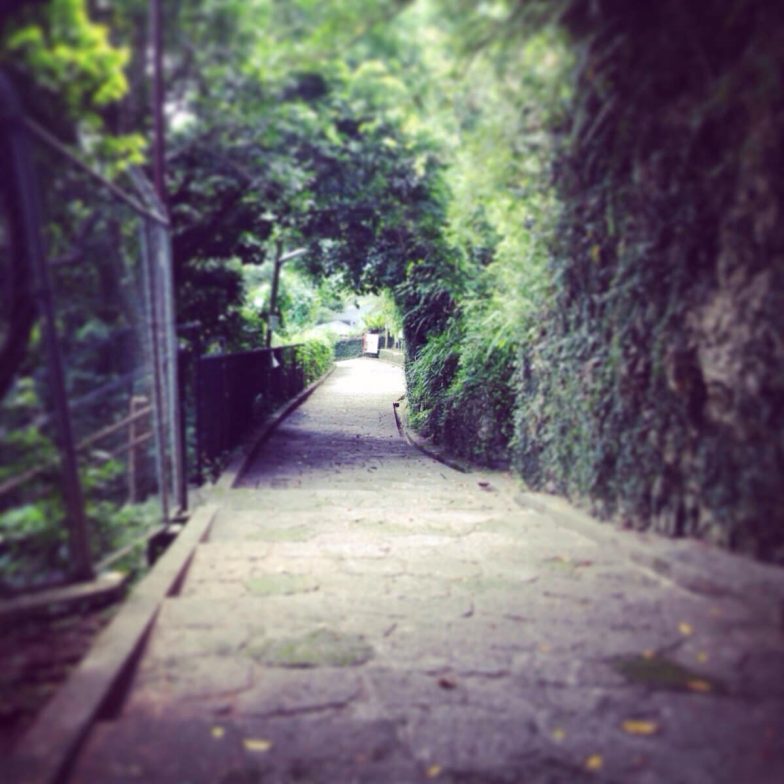 CONTRIBUTED BY EMILY COZZIE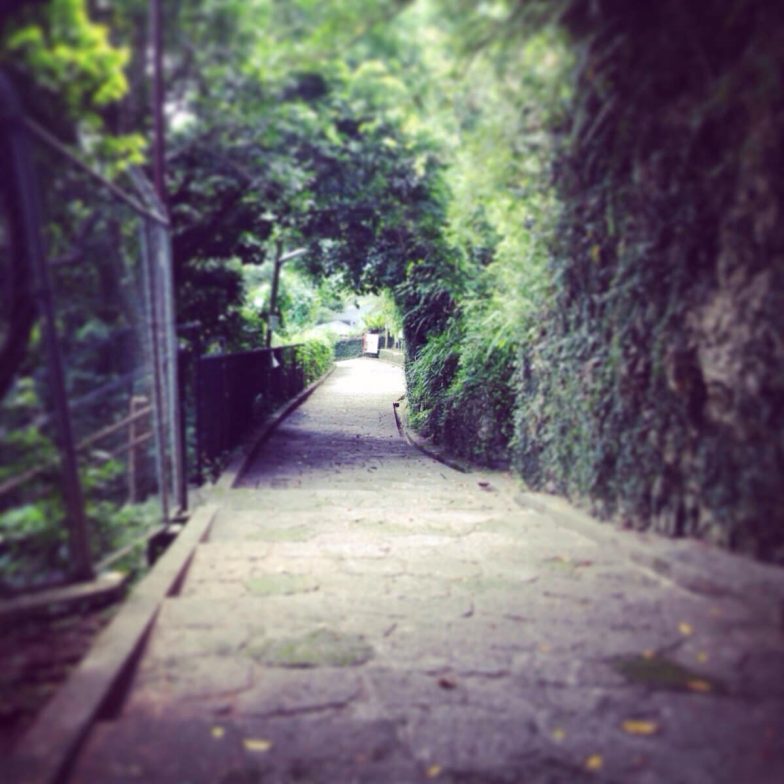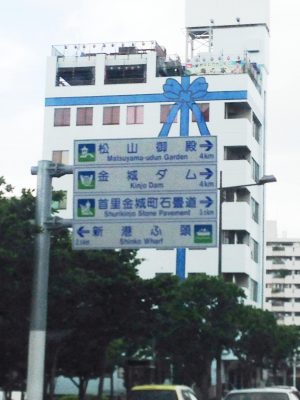 This month my husband and I made a challenge to find free things to do on Okinawa, so we decided to take a drive on 58 south towards Naha to see what we could find. On our way home we noticed a sign for Kinjocho Stone Pavement and decided to check it out. Let me just say, it was well worth it!
After doing a little research on our own, we discovered that it is an ancient limestone paved path that used to connect Shuri Castle to the southwestern part of the city during the Sho Dynasty. It is considered to be one of the top 100 roads to see in Japan; that's cool!
The whole path is 300 meters long and is mostly uphill, so I recommend wearing good walking shoes and bringing plenty of water.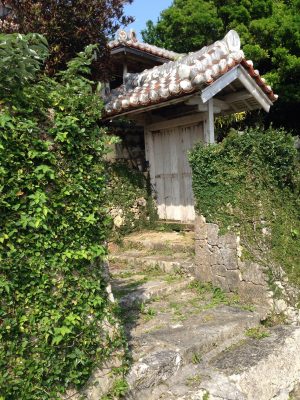 Along the path there are informational signs in Japanese and English which describe the different flowers, an old tree, and even a location which was once used as a school for the wealthy.
Also on this path are a couple soba shops and a café; all of them looked and smelled pretty darn tasty. Once you get near the top of the path, you will see the café. I really wanted to stop in to enjoy a refreshing drink while soaking in the view of Naha and relaxing in Okinawa's peaceful culture but, alas, we will have to save it for another day when we come with yen.
The other thing I really enjoyed looking at were the Japanese houses. In my opinion, they have exceptional character and beauty to them, and this path had a lot for me to look at.
Directions: **Note: We did not see any signs for this path heading South on 58, however, we did see one after turning around, going north, just shortly after Kokusai Street.**
Heading north on 58, the sign will direct you to take a right hand turn, off of 58, and onto 29. Once you are on 29 continue to follow the signs. The last one will be by a soba restaurant, which is where we parked.