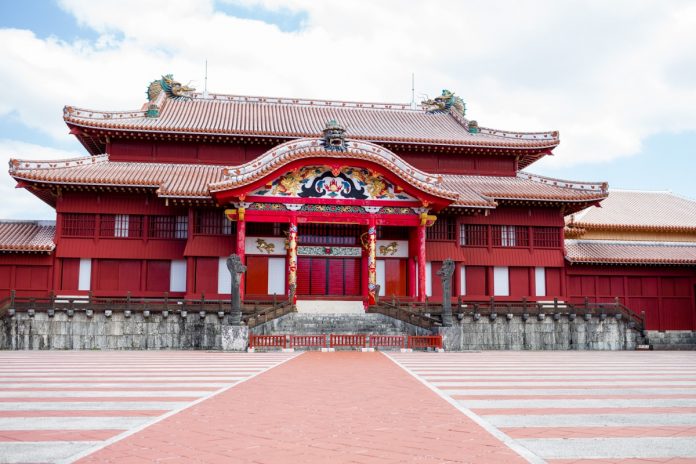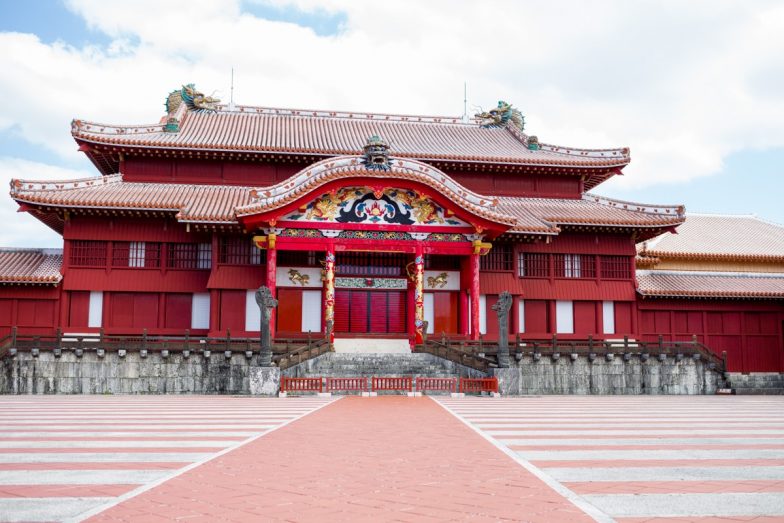 Editor's Note: Shuri Castle was originally reviewed on Okinawa Hai on December o1, 2007; you can read a PDF copy of that original review here. The post below is an updated take on this restaurant, published January 8, 2016.
CONTRIBUTED BY HANNAH CURTIS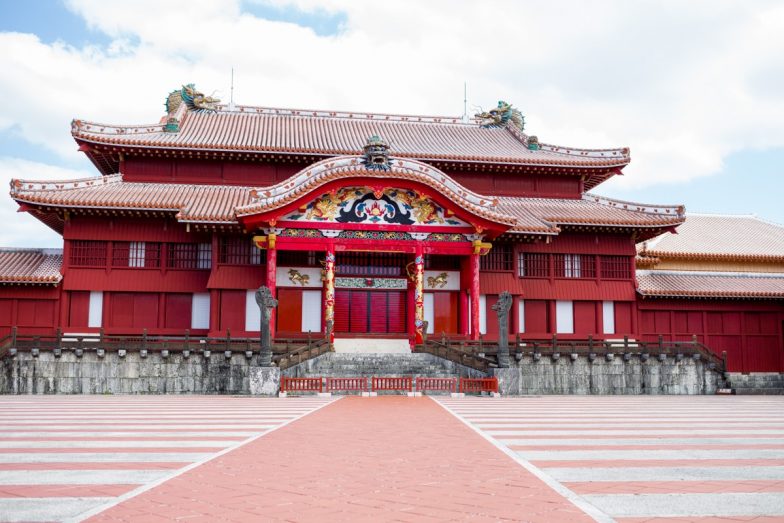 At least one visit to Shuri Castle is on everyone's "Okinawa Bucket List", there aren't too many people that, if they haven't already been, have no plans on visiting Shuri Castle, in fact I don't think I have met one person!
It's a great thing that so many people want to visit because it really is a fantastic family day out. For starters Shuri Castle offers a map for children where you can choose one of 3 paths (varying in time/length from 30 – 90 minutes) to follow and collect stamps along the way. At the end if you collect all the stamps for whichever path you select your child will get a little 'prize'.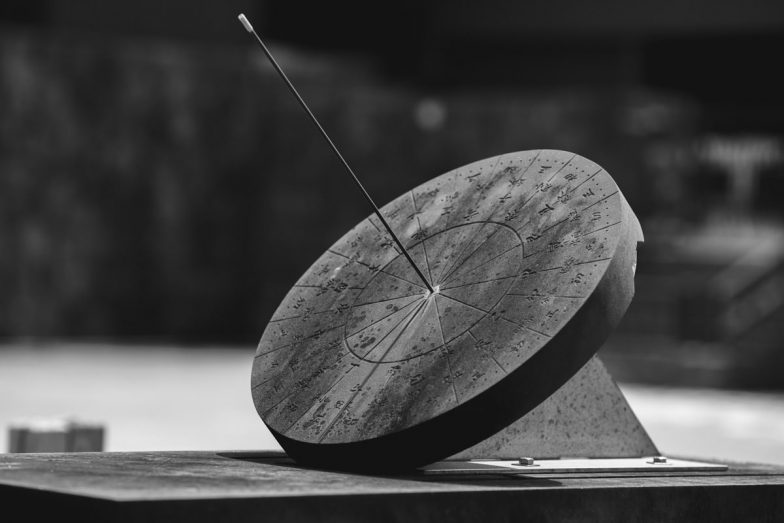 Shuri, the name of the former capital of the Ryukyu Kingdom, was originally built in the 1300's as the administration center and residence of many Ryukyu Kings. Sadly the castle was destroyed multiple times over the centuries with the most recent being during the Battle of Okinawa in 1945. The buildings today are stunning reconstructions built in 1992.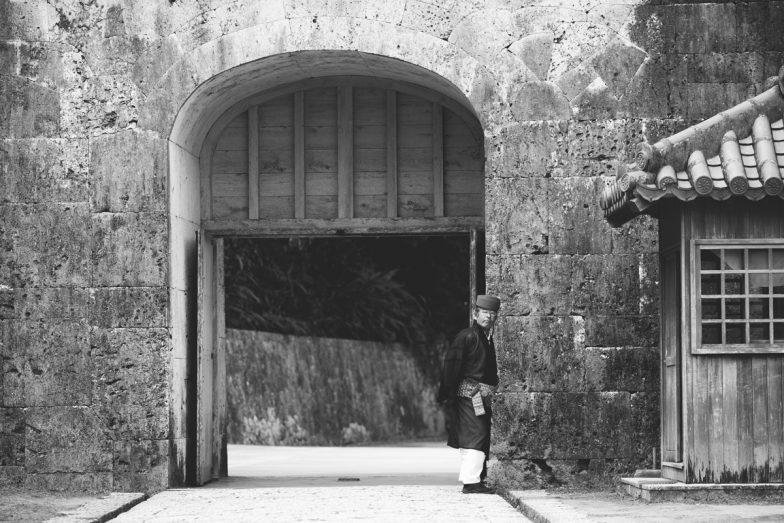 The walk up the path to Seiden was beautiful, passing through gates and enjoying views of Naha; all the while keeping an eye out for the stamp stations!
Once we reached the Shicha-nu-una we paid to enter onto the Una Plaza which extends in front of the Seiden which back in the day was used for ceremonies. The south side building is known as Nanden, and the north side as Hokuden, both were used as administration buildings and venues to welcome visitors.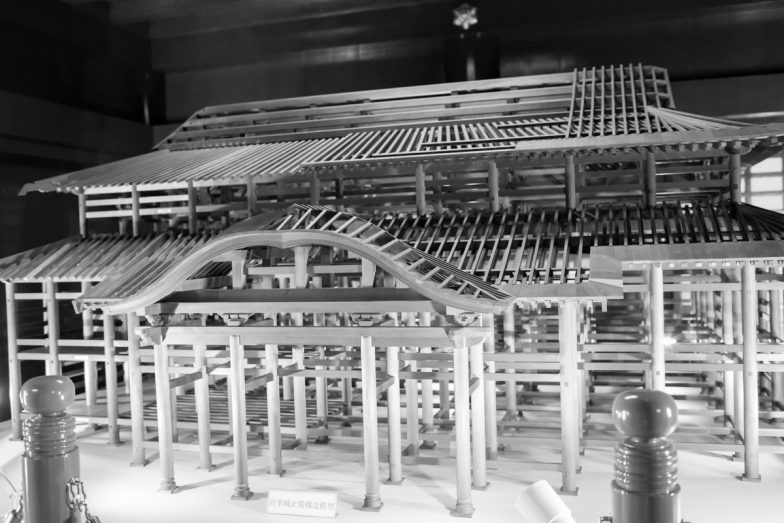 Opposite the Seiden is the Hoshinmon (Hoshin Gate) what is interesting about this gate is that it isn't placed at a right angle, so the red path running from Seiden to the gate, runs on an obscure angle – it makes it really confusing when you try to take a photo!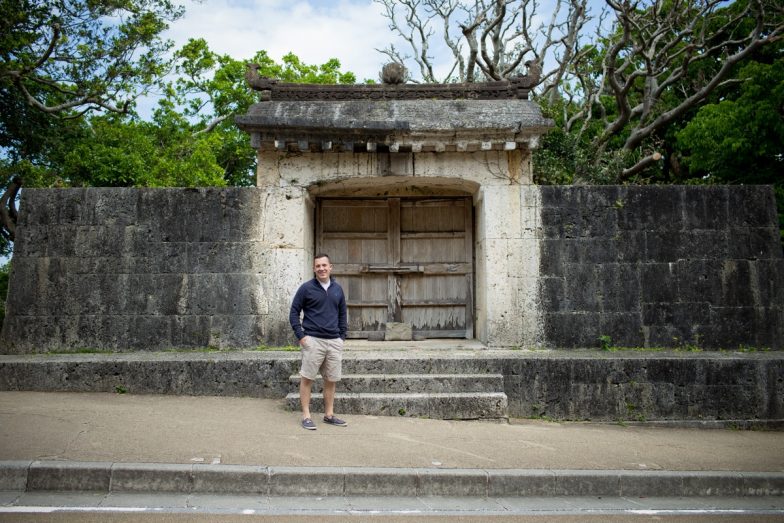 Shurijo Castle Park is laden with history and while not much of the original castle remains it has been beautifully restored and you get a real sense of how it once was. The Nanden building is lovely to walk through and contains an exhibition hall as well as beautiful fine arts from the royal era. There was a wealth of information in this room, unfortunately having 2 kids who wanted to keep moving we didn't get a chance to read it all!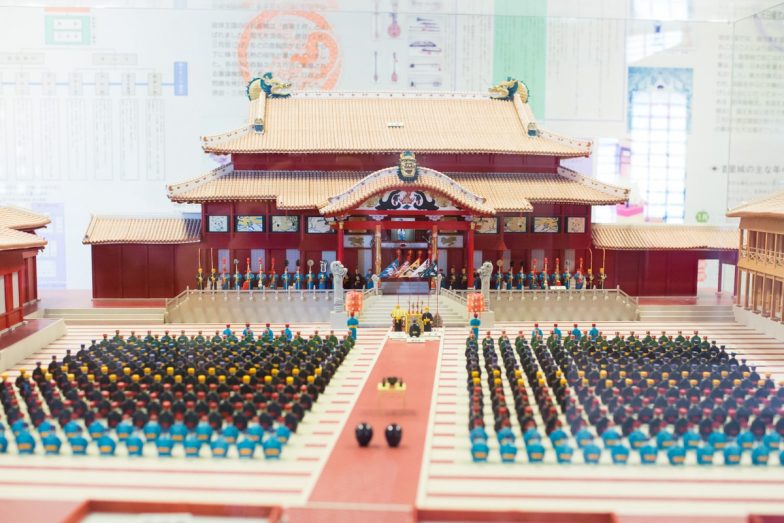 There are 3 world heritage sites on the premises; the Sonohyan-utaki Stone Gate; this is where the king would pray for a safe journey whenever he left the castle, the Tamaudun; a resting place for kings and their families within the 3 chambers of this tomb and lastly Shurijo Castle itself.
---
Website: https://oki-park.jp.e.ms.hp.transer.com/shurijo/
Important Notes:
Wheelchairs are available for in-park use for free, and are available on a first-come, first-served basis.
No pets allowed; only official service animals will be admitted on park grounds.
Strollers If you've got a stroller (or you're traveling with a wheelchair-bound companion), you need to take the handicapped path up to the castle (avoiding the stairs) and you can't take the strollers/wheelchairs into the buildings at the top.
Admission (info current as of 2015):
Adults: 820 yen; high school students 620 yen; elementary & junior high students 310 yen; children 6 and under are free
If you plan to make several visits to Shuri Castle in a single calendar year, you may want to consider buying an annual passport; it'll pay for itself in the second visit.
Payment is in Yen, but you can exchange US $ (and several other foreign currencies) at the information center. An ATM is also on the premises where you can withdraw Yen.
Opening times: The park is open every day of the year, with the exception of the first Wednesday and Thursday of July.
Open at 8:30am daily; closing times are dependent on the season.
Directions: From all points north of Naha coming on 58: Drive south into the Naha area on 58. Look for signs for 29 and Shuri Jo Castle Site. Turn left on 29. Drive on 29 for quite a ways (past 330). You will see signs for Shuri along the way. At 50 you can veer right. This will take you to the well marked parking area. If you miss that turn, you can also turn right at 49.
From all points north of Naha coming on the expressway: Exit the expressway at the Naha City exit. (Number 1) Turn right along route 82. From there you will see many signs directing you. Take a left on 29 and another left on 49. This will take you to the parking area.