Living overseas has its challenges, and a commonly agreed upon one is finding that perfect place to live. To help those of us who are curious about the different options for living on Okinawa, readers have answered some of the most frequently asked questions about on-base housing. If you live in an on-base house that has not yet been featured on this site, please contact our Submissions Manager for the template.

Here's a great link to access, too, if you're on the fence as to whether to live on-base or off-base.
CONTRIBUTED BY STEPHANIE GONZALEZ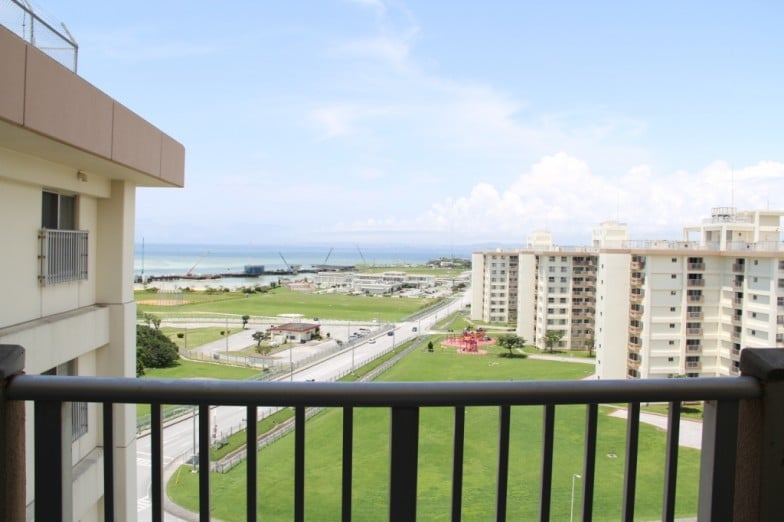 What military base is your home located on? Camp Kinser
What area of the island is your home located on (i.e. North Island, Central Island, South Island)? South Island, about 8 kilometers from the Naha airport.
What is the name of your neighborhood in which your home is located? There isn't a name; the towers are located at the north end of Camp Kinser. There are a few multiplex units at the south end.
Generally speaking, most on-base homes are approved for occupancy based on military or government rank. If you would like, please provide the range of ranks that your home is approved for: All officer and enlisted 3-bedroom towers have the same floor plan. I believe there are two officer 3-bedroom towers and five or six enlisted 3-bedroom towers. You can see a floor plan of the 3-bedrooms here, and a floor plan of the 2-bedrooms here.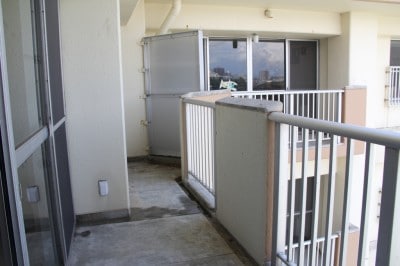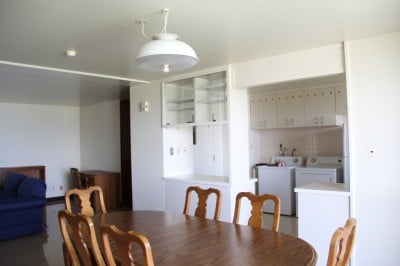 What DODDS schools are in the school zone for your home? Is there a schoolbus system available? We are attached to Kinser Elementary School. For the towers there is no bus system, but I'm not sure about the multiplex units. We live in one of the towers furthest from the school and it's a 0.43 mile walk to get to the school doors. The middle school is Lester Middle School located on Camp Lester, and the high school is Kubasaki High School on Camp Foster. Bus service is available to the middle and high schools.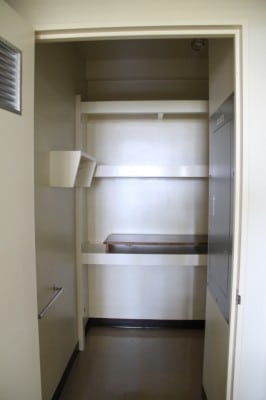 Please describe the "feel" of your neighborhood (i.e. pet-friendly, child-friendly, level of safety, friendly neighbors, spacious, etc.) Dogs are allowed on the first two floors and cats are allowed on all of the floors. (Cats have been known to accidentally fall off of balconies so please don't let them out there!) Most families in our tower have children and they run back and forth to the different units playing. This is especially great during typhoons when all other families have to hunker down in their units. Our children can still play! The area seems very safe. Some towers have less space between neighboring towers than others. And it's really luck of the draw as to your view. We have a beautiful view of the East China Sea from our dining room but a view of another tower off of our master bedroom.
Please describe the style of your home (i.e. detached home, duplex, apartment, age of the home, etc.) All towers have 9 floors. There are 8 apartment units on each floor. I'm not sure how old these towers are. I know they haven't been renovated like some of the other camps. But we were pleasantly surprised by the condition of both units we were offered. The appliances are fairly new and everything was in great condition.  There is a decent amount of indoor storage. There is one large storage closet (roughly 7' by 6' with built in shelves) right off the front door.  All bedroom and hall closets have extra storage above which are quite deep.
Please provide general information about your home such as square footage, number of bedrooms and baths, number of stories/levels, special amenities, etc. The approximate square footage according to base housing is 1216 feet. It is all one level.  There is a large balcony off the dining room and a small balcony off the master. The small balcony off the master leads to the fire escape but isn't very large. You could fit one small chair out there, but not much more. Four of the units on each floor have a window in the kitchen with an extended balcony. The other four do not have the window and their balcony is a little bit smaller.  There is no outdoor storage. There is a multipurpose room on the first floor that can be reserved for parties and a small room with bike storage which is usually full. Bike/large stroller storage is a problem in the towers.  You are not supposed to leave anything in the hallway and whatever you leave on the balcony will rust. Most people have their bikes hanging in their living room or bedroom.  There is one tower on Camp Kinser that has seasonal storage. You need to make an appointment to drop off and pick up your things so it's meant for items you don't need to access that often.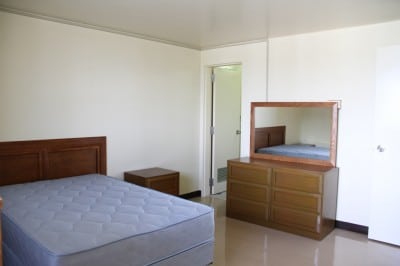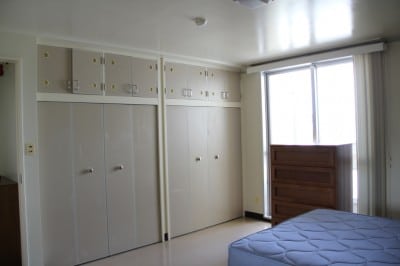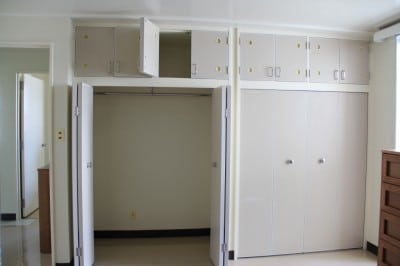 What places of services are available near your home such as restaurants, shops, commissary, playgrounds, parks, etc.? There is a playground within short walking distance of every tower. Camp Kinser is a small base so nothing is too far away. The commissary and the exchange are very close to the south section of towers, only a few minutes drive. There are plenty of grassy areas to enjoy. Camp Kinser also has a decent gym (with co-op babysitting nearby), chapel, and pool.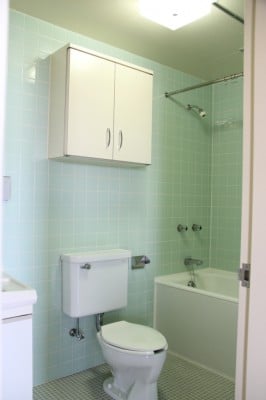 How is parking provided for your home? Every unit has one assigned spot and there are a number of unmarked spots for the second vehicle. We haven't had a problem, yet, parking our second vehicle.
Is there any yard space or outdoor spaces provided for your home? There is no yard space, only the balconies previously mentioned.
What do you feel is special about your home or neighborhood – what makes it feel like "home" here on Okinawa? It's great being so close to the water, even though we have no beach access here on Camp Kinser. We are lucky to have a beautiful view from our home.
What housing expenses are included with on-base housing (i.e. utilities, rent, appliances, etc.) Electricity is included. AFN, a DSN line, internet and cable are all added expenses you will have to decide on. I think we are paying about $35 a month to have a DSN line and $80 a month to get the highest level of internet from Mediatti (our only provider choice). We chose not to have cable, but pay $55 a year for a VPN (an I.P. blocker) so we can watch television shows via the internet.
Are there any expenses or fees associated with on-base housing? Are you satisfied with the maintenance services provided by your on-base housing organization? Maintenance has been very quick to respond to any of our issues. They have always been very polite and friendly.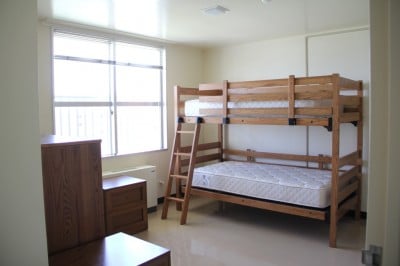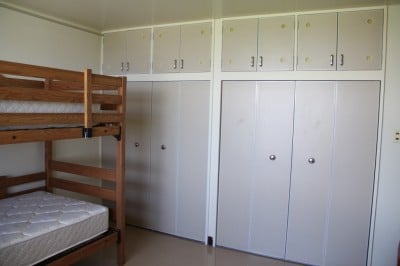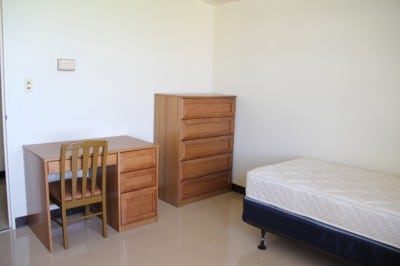 Finally, what advantages and disadvantages do you feel have been your experience living on a military base here on Okinawa?  We've only been here a few weeks so I would not be a good one to comment on this.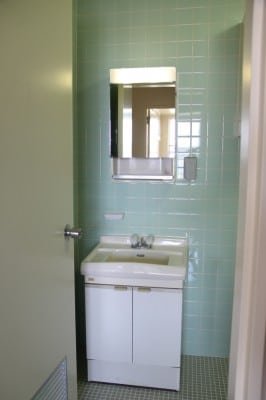 Please provide any COMMENTS that you feel would be helpful for others about living on-base.
– Base was able to provide us with one free dehumidifier that we had to pick up from Kadena. I believe this is based on availability. It is MUCH louder than the unit we brought with us but it's still nice to have an extra.
– Pigeons are a problem on the balconies. They poop everywhere. People try different things to keep the pigeons away – spike strips, hanging cds/reflective tape, stringing fishing line above the railing. Base will only clean the balcony right before you move in, after that you are on your own so it's best to be proactive.
– Each unit is supposedly (this may change as with all the rules) entitled to two ceiling fans, one in the dining room and one in the master. We were able to request these and they were installed within three days of our request.
– As of June 2013, you are not allowed to paint the walls. It used to be that you could paint whatever color you liked as long as you returned it to the original color. Due to the sequester in 2013, the paint they use has been hard to come by. People have had difficulty returning the walls to the correct color so, now, no painting allowed.
– We aren't thrilled with the faucet in the kitchen (difficult to wash large pans in the small sink) but maintenance said we are welcome to change it as long as we put it back before we move out.
– The flooring is ugly 'hospital' flooring. We had a good idea we would be on Camp Kinser so we included carpet remnants large enough for all three bedrooms in our main shipment. The Makeman store sells rolls of fake wood flooring that a lot of units choose to put down in their dining/living room with double sided tape. At roughly $250 a roll it's not cheap but makes a BIG difference in losing the institutional feel of the apartment and turning it into HOME.
– If you have any other tips on improving a tower apartment, please list it in the comments below!  Your experience will help all of us newbies!
---
Want to see more? Take a look at this video by The Lovelys, who have included an example of this housing area in their Okinawa Military Housing Compilation video on YouTube from May 2016: