Editor's Note: Makeman was originally reviewed on Okinawa Hai on October 14, 2009; you can read a PDF copy of that original review HERE. The post below is an updated take on this attraction, published May 3, 2016.
CONTRIBUTED BY LOUISE DUPUY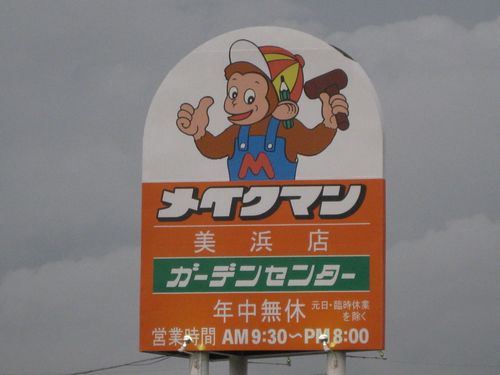 Makeman is a Japanese chain of home and DIY stores, easily recognisable from its monkey logo. The bigger stores with LCD screens outside also have some pretty snazzy adverts too, with staff dancing and singing along to a catchy tune! Anyway, read on to discover why Makeman is an essential place to visit.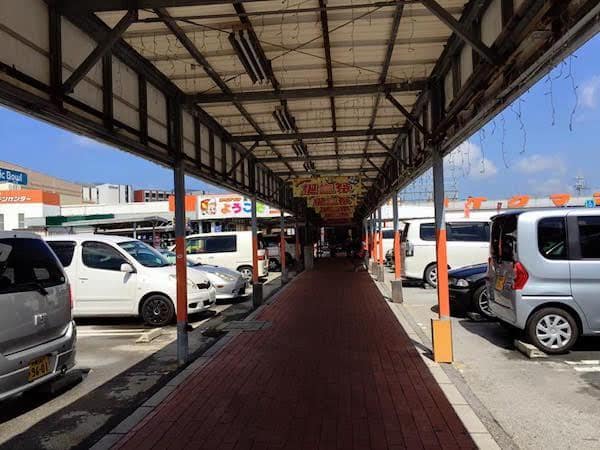 It's mainstay is DIY. Here, you'll find everything you need in regards to home improvements. Tools, paints, materials, hardware, electronics, and much more. They have a service desk, are able to cut materials to size, cut keys, service things like lawnmowers and electric weed eaters, and mix paints. Staff are helpful and knowledgeable, even if there is a bit of a language barrier (an electronic translator will help if you don't speak Japanese). Most locations are pretty big, and trying to track down staff can often be a pain in most places. Not so here. They have a buzzer system on all the aisles, just click it, a cheery tune will play, and a member of staff will be there in no time to help. It's genius.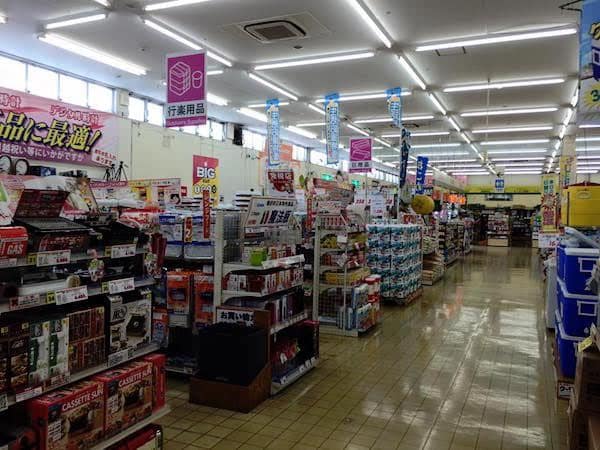 As well as DIY, they carry pretty much everything you need for your home. Decor, furniture, textiles, electronics, lighting, and a vast garden section. You can furnish every room in the house, plus buy white goods and kitchen appliances. The gardening section is great, lots of beautiful flowers (real and fake) for inside and outside, to add a pop of colour. Not a flower person? Why not brighten up the patio with a big planter full of succulents? There's a fair range, and they aren't too expensive. There's everything needed for gardening and outdoor maintenance, including planters, soil, storage, mowers, weed eaters, and gardening tools.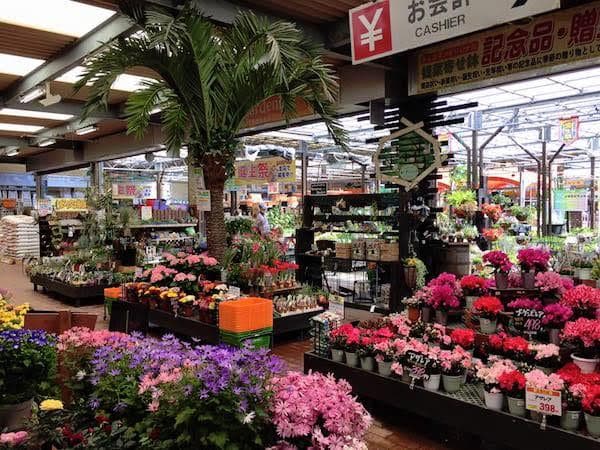 So far, nothing too unusual for a store specialising in home improvement, right? What if I told you that you can get leisure items (bicycles, games), car and motorbike/ moped accessories, sporting goods, craft items, a 100 yen plaza and pet supplies? It's like an Aladdin's cave! They also sell pets. You can get tropical and fresh water fish, turtles, birds, and probably most surprising, puppies. Whilst it's not a place I would want to purchase a pet, it does have a good selection of pet supplies and accessories. Running low on hygiene products, baby stuff, and juice? Makeman has that too!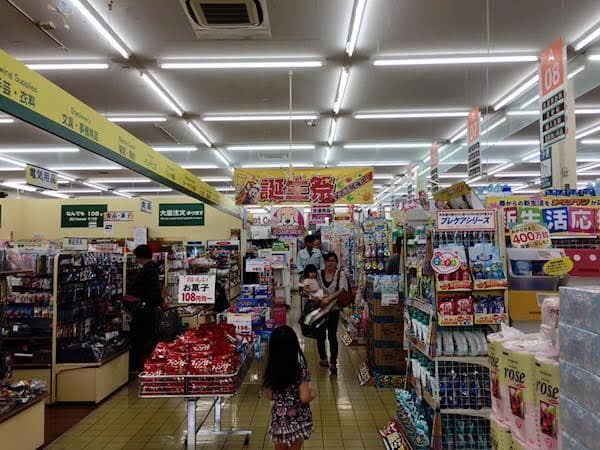 Stores are open 7 days a week, closed for some Japanese holidays, and with opening hours from 9.30am to 8.00pm, there's always time to stop by. There are seven locations on island, one in the north, two mid-island, and four in the south. There's also one on Miyako island, and one on Ishigaki island.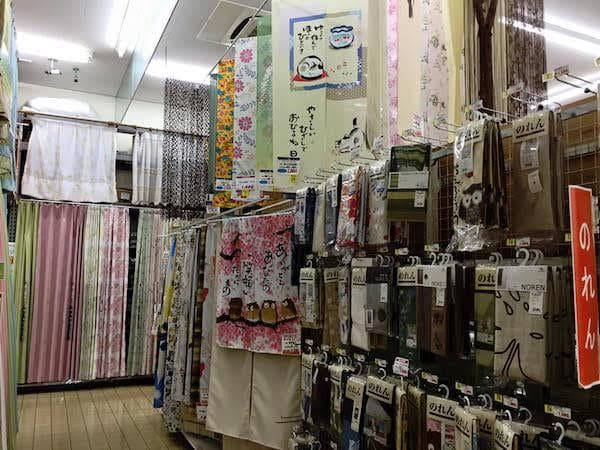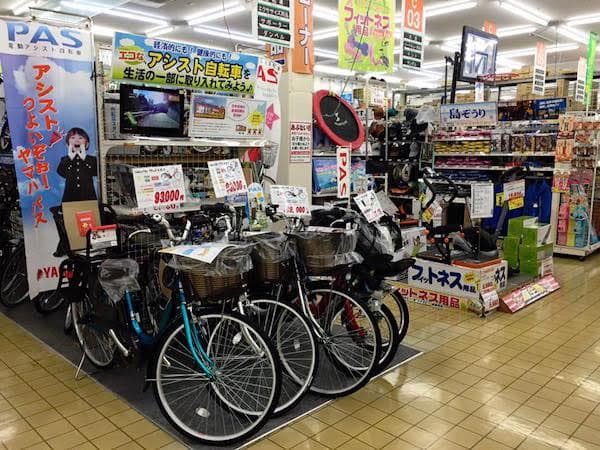 Branches are located all over island – you're never too far from DIY heaven (or hell, depending on your outlook!).
---
Makeman
Hours: 930 to 2000
Phone: 81 98-982-7300
Website: makeman.co.jp
Mihama (American Village) Branch Address: Japan, 〒904-0115 Okinawa-ken, Nakagami-gun, Chatan-chō, Mihama, 沖縄県中頭郡北谷町美浜9
GPS Coordinates: 26.3163889, 127.75686489999998
Directions: To get to Mihama American Village from Kadena Gate 1, head south on 58 and turn right at the road with Four Seasons restaurant/Urtore (this is the intersection one light north of Starbucks/Lester gate). Go two lights (you'll pass the ferris wheel on your right) and take a right at the next light, then left into their parking lot. From Camp Foster, head north on 58 and turn left at Four Seasons/Urtore and follow the same directions.
Other Locations: (Click links to see locations on Google Maps)