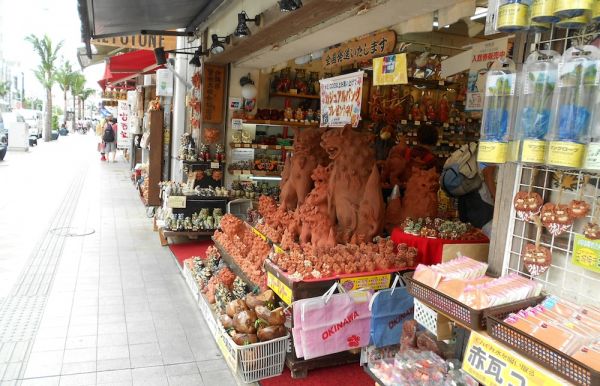 If you like to shop and explore new stores, plan on spending several hours!! And don't forget the many shops jutting off of the main road. We once spent an entire day just branching off and exploring the many stores on the side streets. As for payment, bring Yen. Some stores accept credit cards, but most deal only with Yen. Enjoy!
---
Kokusai Street
Hours: Vary, but most vendors close around 11:00 p.m.
Directions: There are many ways to get there, but the easiest is to get to Naha (take the express or 58) and follow the signs for Kokusai Street. We usually turn left off of the 58 onto the 42, and then turn left on the second light (this puts you right on Kokusai). Once you get there, parking is interesting. There are several lots where you pay to park, but keep in mind that the closer you get to the actual "street," the more expensive the lot is. We found the cheapest lots one or two blocks off of the main street, toward the southern end of the main street. They are usually packed on the weekends, but we have never had a problem finding parking if we are patient. We did park on a lot right on Kokusai once, but it was more than twice as expensive as the lots a block away.
This post was featured in Stripes Okinawa!