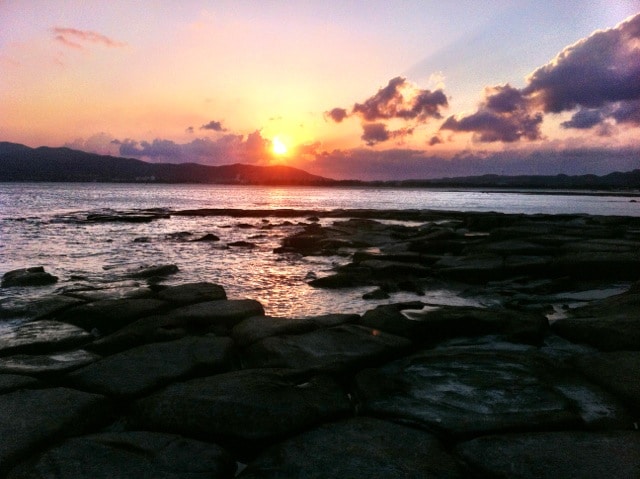 Editor's Note: This is the second installment of Quentin's trip to Kumejima. Click here to read Part 1.
CONTRIBUTED BY QUENTIN RICHARDSON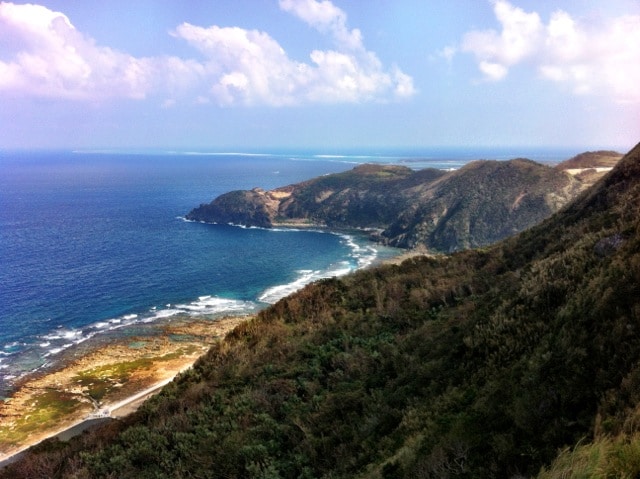 With only four and a half hours of daylight left, I had to rush around and catch a glimpse of as many sights as possible. There was a CoCo's convenience store nearby, where I grabbed a bento and some snacks before heading out. Prior to leaving for Kumejima, I made PDFs of all the major sites I found interesting and some places recommended by local friends. The files were made from the websites about Kumejima and stored in my Macbook Air. Leaving from the powder soft sands of Eef Beach after my lunch break, I realized I had a direct path to most of the sites by going up the east side of the island heading north.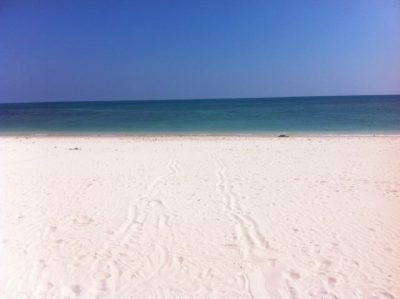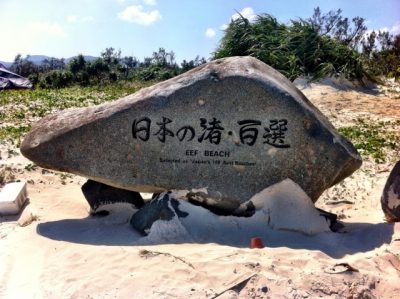 Immediately leaving the Eef Beach area heading towards Pref. Route 89, you will see the famous white signs leading you to Tatamiishi and Ojima. I bypassed these signs for now and continued north. My first planned destination was Hiyajobanta Cliff.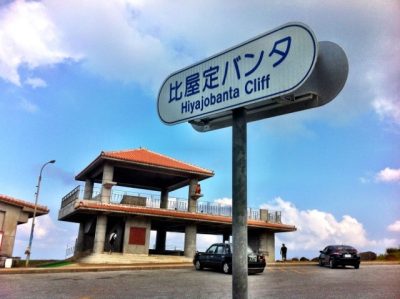 Along the route, other familiar sites are found along Route 89 until it splits off and becomes Pref. Route 242. There are a lot of things to see along the way, but time was against me.
Further up the route there is repair work going on, but it doesn't prevent access to the sites. About 15 minutes north, Hiyajobanta Cliff is located to the right alongside the road. It is a two story observation point that gives an awesome view of the east side of the island. Prior to arriving to Hiyajobanta, I passed by the signpost marking the entrance to Uegusuku Castle Ruins.
The scenic detour leads to the highest point on the island and another awesome view of Kumejima.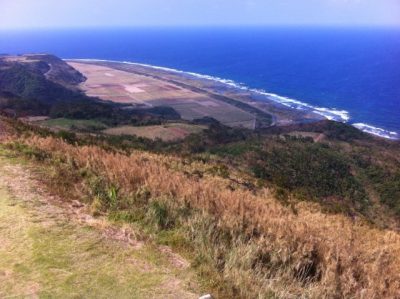 Leaving Uegusuku, I headed back to Pref. Route 242 and continued north, since I was planning on swimming later in the trip, I bypassed the Pools of Tropical Fish site and headed for Tachijyami Nature Park, which was only another 10 minutes away.
This area offers another observation point and a hiking trail. Since I was ahead of schedule, I followed the trial down the cliff towards the scenic ending. Unfortunately, due to the devastation of Typhoon Jelawat, there were a lot of downed trees in the path preventing me from completing the trek. On a positive note, I was able to see two waterfalls and some nice vistas before turning back.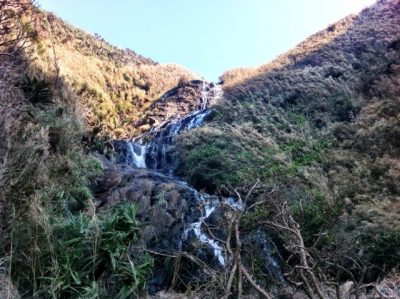 Continuing north again, I returned to Pref. Route 242 for another 10 minutes and turn right towards Mifuga. Mifuga (Split Rock) has an interesting rumor about fertility (as told to me by a local) if you pray at the shrine. Along the way down the hill to Mifuga, you pass by Gushikawa ruins and an empty parking lot. Hidden up a trail also devastated by typhoon damage, there is another waterfall that is VERY difficult to access because of the debris.
It was getting late and harder to take pictures of things facing north, so I headed south towards Tonnaha Nature Park. About 30 minutes south from Mifuga, the turn for the park is found marked by the famous white signposts. The lower level of the park has the best view of Kume especially for sunrise and sunsets. The is an observatory, bathroom and plenty of room for kids to play. The upper level has a massive hill with rocks buried into it and another observatory with a view facing east.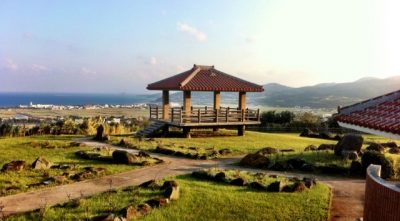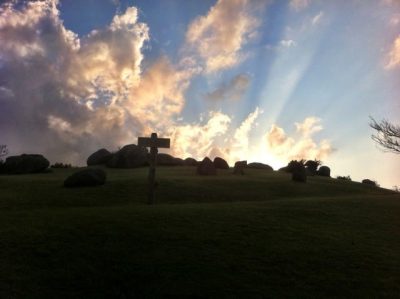 As the sun began to sink into the horizon, I head for Tatamiishi on Ojima Island. Tatamiishi is found on the beach next to a bath house named "Bade Haus." It is the famous beach that has natural stones that resemble tatami mats seen in a lot of promotional pictures.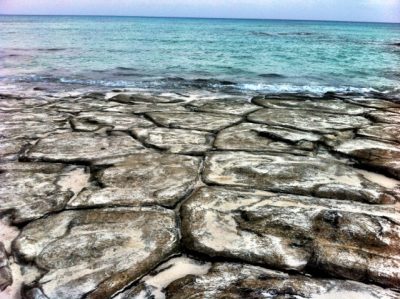 From here, I watched the sun finally setting and ending my first day of sightseeing.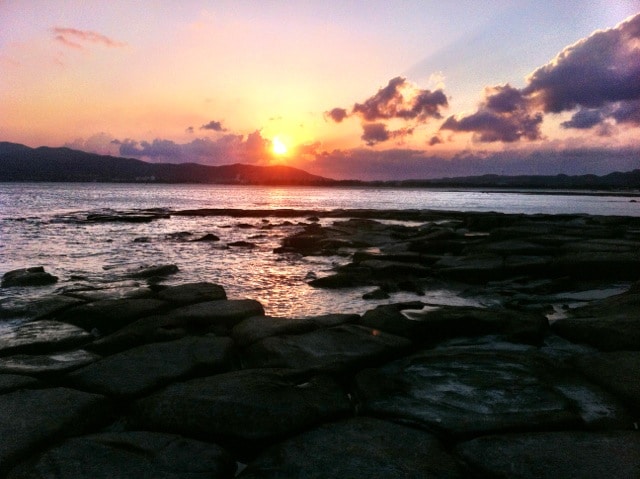 Ten mintues away was Eef Beach and the dormitory. I went back and showered. At the dorm, two Japanese tourists who also stayed there and spoke decent English shared drinks and conversations about their island experience and their plans for the next day.
They gave me some helpful advice about the island as far as where to eat and what to expect on Hatenohama. Since there aren't a lot of bars, we went to Spiral Market Bar & Restaurant, which is only a block away from the hostel. We listened to Reggae music and had drinks until I decided to go to bed early in preparation for Hatenohama Beach.
I'm not done yet, still more to come…