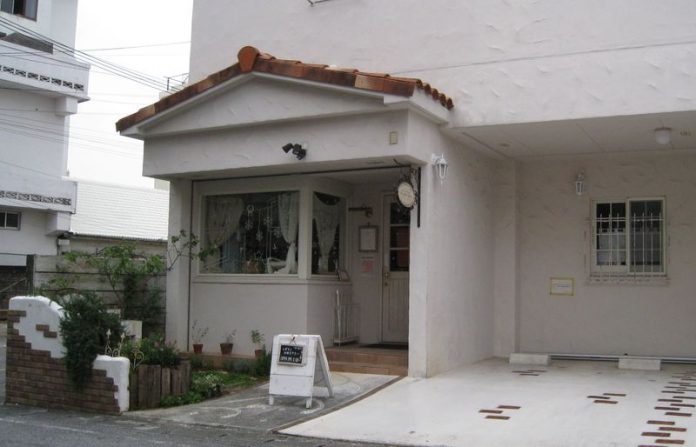 CONTRIBUTED BY JEANINE CZUBIK
La Petit Prix is a quaint café and store reminiscent of a French farmhouse.  While the exterior is white stucco wrapped in brick, the natural wainscoting and earthy tones inside draw you in.
Filled with organic linens and aprons, dishes and décor items, La Petit Prix likely holds an item to complement the country kitchen of someone you know.
The real surprise of La Petit Prix is the serene seating area in the back where you can select from a small menu of teas, coffee and juice with delectable, buttery scones, waffles with maple syrup or ice cream and chocolate syrup, and buttered, cheese or cinnamon toast.  I can't wait to go back for more scones!

---
La Petit Prix
Hours: 1300 – 1900 daily. Closed Sundays, Mondays and Japanese holidays.
Phone: 098-930-2195
Directions: From Kadena Gate 2, continue on Rt 20. Turn right onto Rt 330 for approximately 1.1 km (the eighth street light) and turn left. This is almost a hairpin turn. Continue for .4 km. La Petit Prix is on the right side and there are two parking spaces on the right side of the entrance.