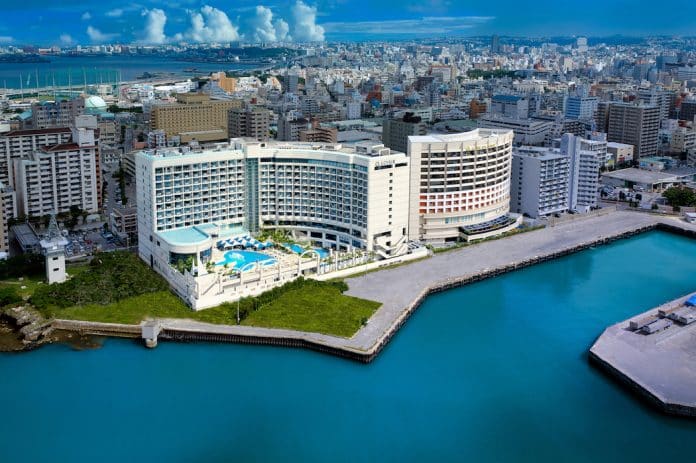 My stay at the Loisir Resort Hotel, Naha

Okinawa has changed so much in the last 10 years since I've been living here with so many new and rebranded resort hotels. It's literally become the perfect "staycation" zone. So, this year for my anniversary I decided to take advantage of this and spend the night in the city (Naha) at the Loisir Resort Hotel.
The Loisir Resort Hotel is located in Naha about 10 mins from the airport, 10 mins from Kokusai Street and 20 mins from Ashibina which makes it ideal for a "staycation" meant for exploring and shopping in Naha. We checked in around 14:30 and were whisked up to our 12th-floor corner suite with in-room Jacuzzi bath. The room itself was very nice with a contemporary decor and layout matched with a balcony big enough to host 4 adults. In this case, it was just Hotness (my wife), Nugget (my son) and myself so we fit just fine. There was a large bed, which I dare to call a King, and a loveseat situated in front of the T.V. They also laid out some chocolates, which were extraordinary, since I informed them of our special day. The have over 500 rooms on site with several different layouts depending on your needs so don't think you need to stay in a suite to experience a great accommodation. I saw some of their new city view rooms and they were very nice and some have even larger balconies.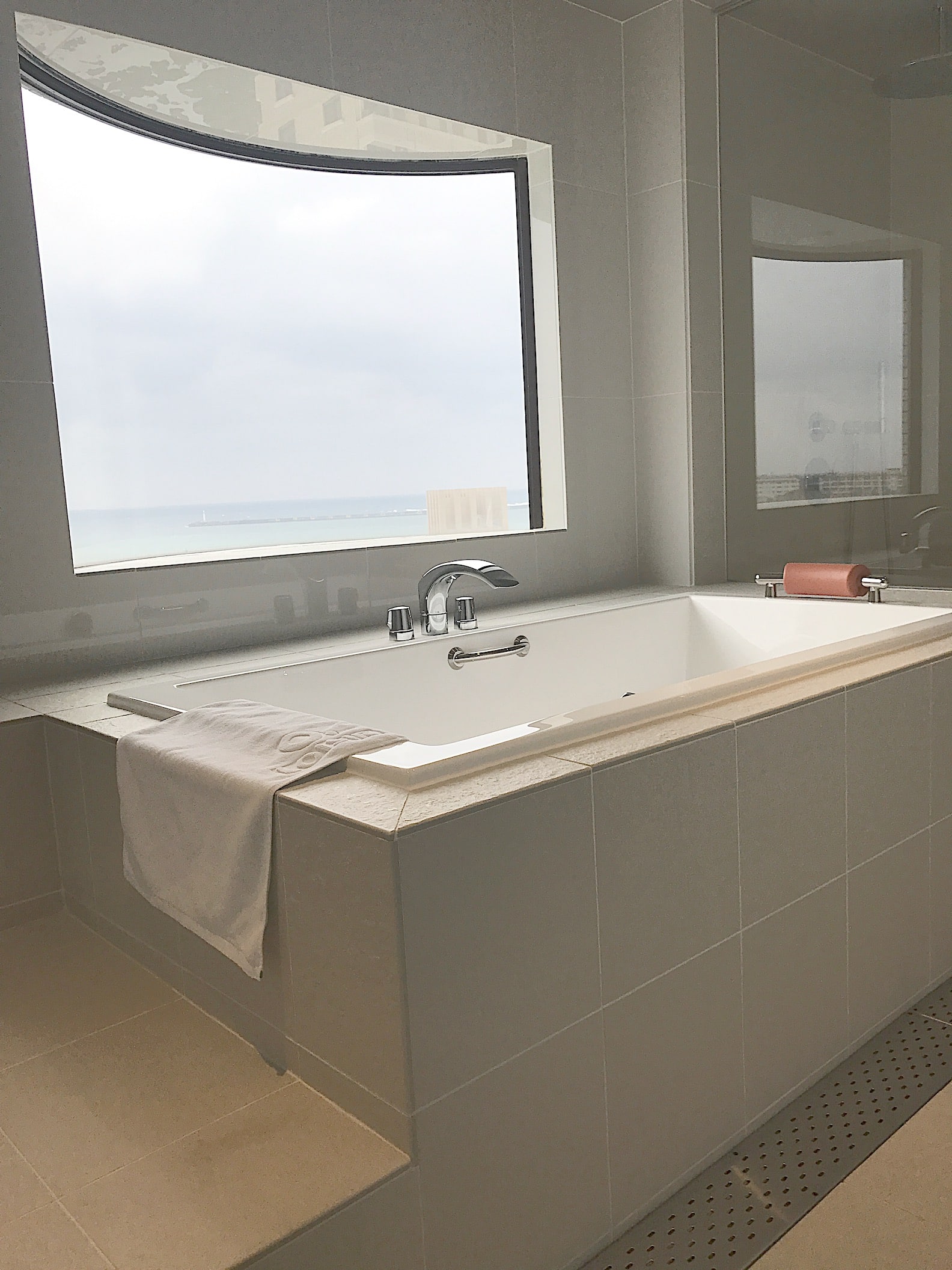 Our corner suite bath was spacious with a Jacuzzi tub and a rain shower installed. There is a window, which will give you a view of the South China Sea for sunsets, and you can also see flights landing ant Naha airport. There are some apartments to the right of the hotel, but this wasn't really a big deal for us and expected since the hotel is in the city. Loisir Resort hotel's suite toiletries are awesome as well so don't worry about bringing the basics.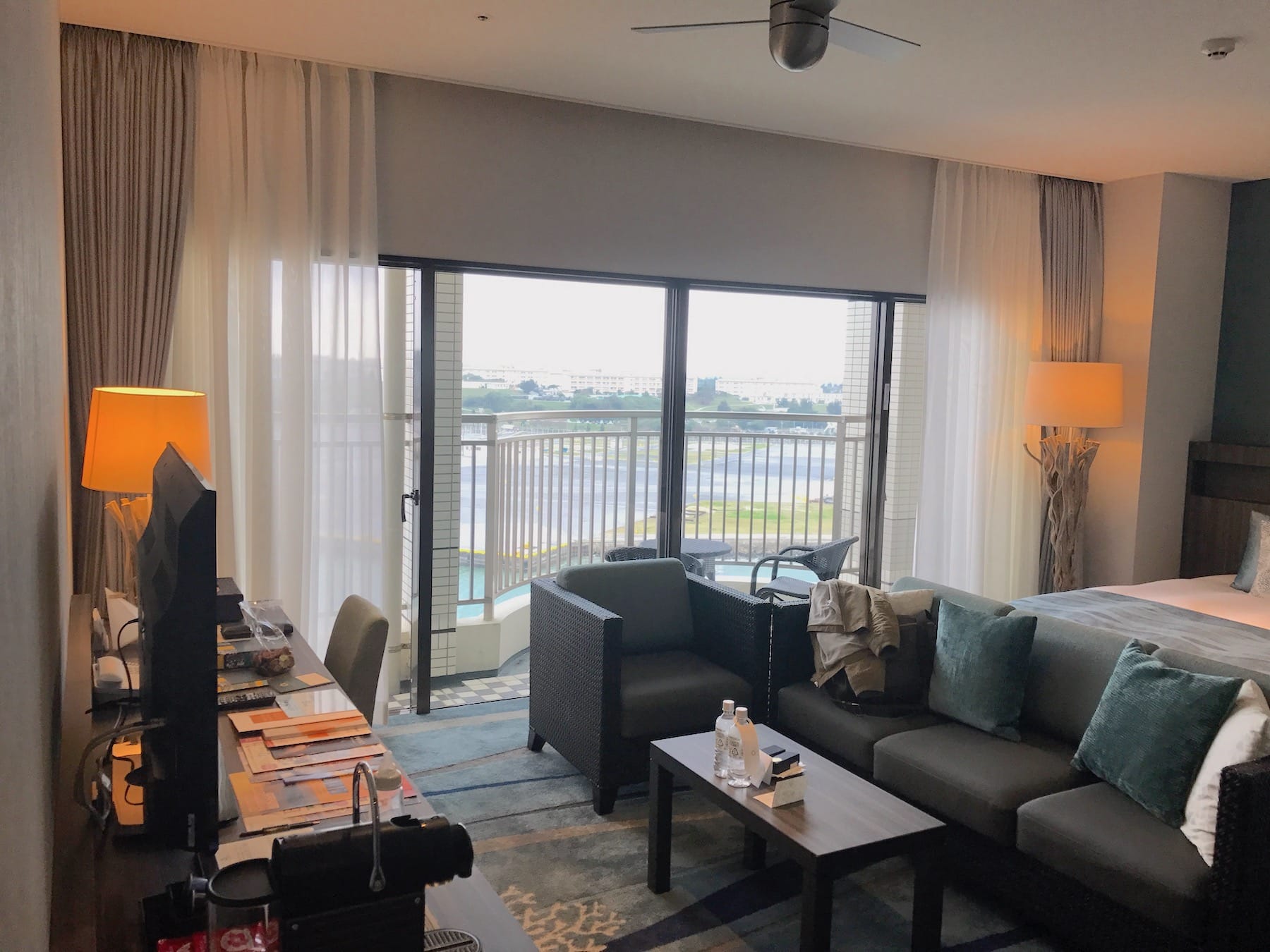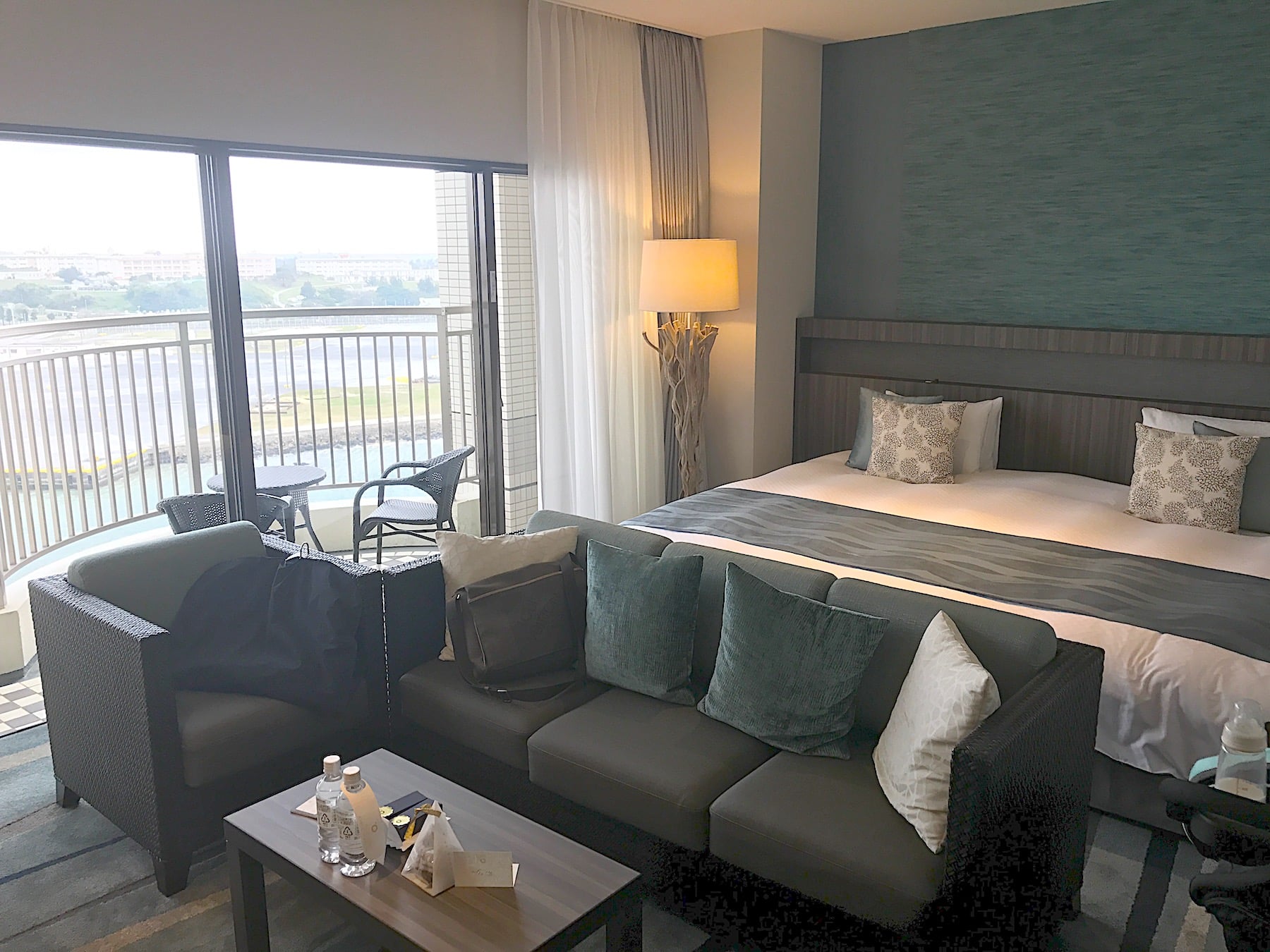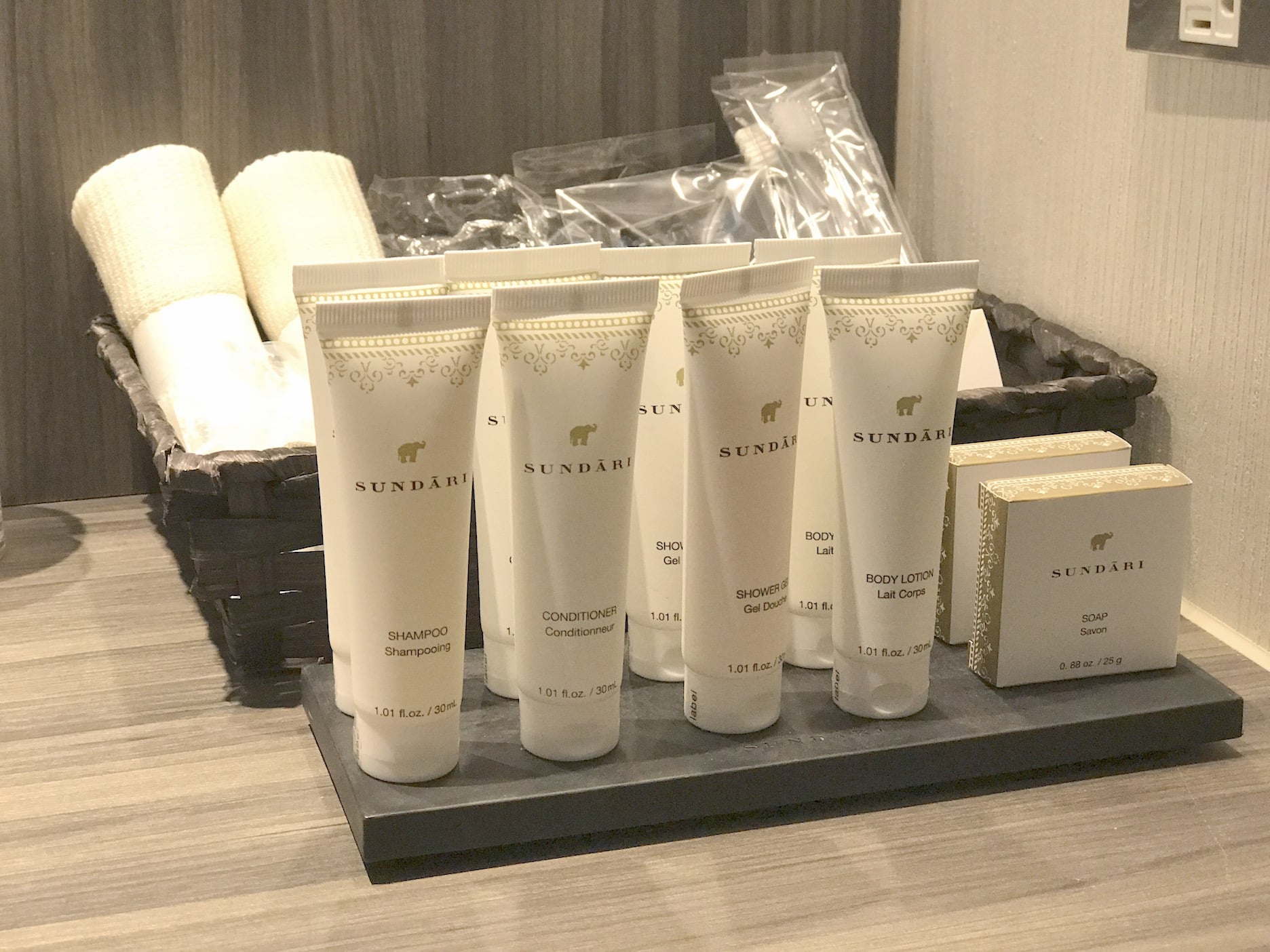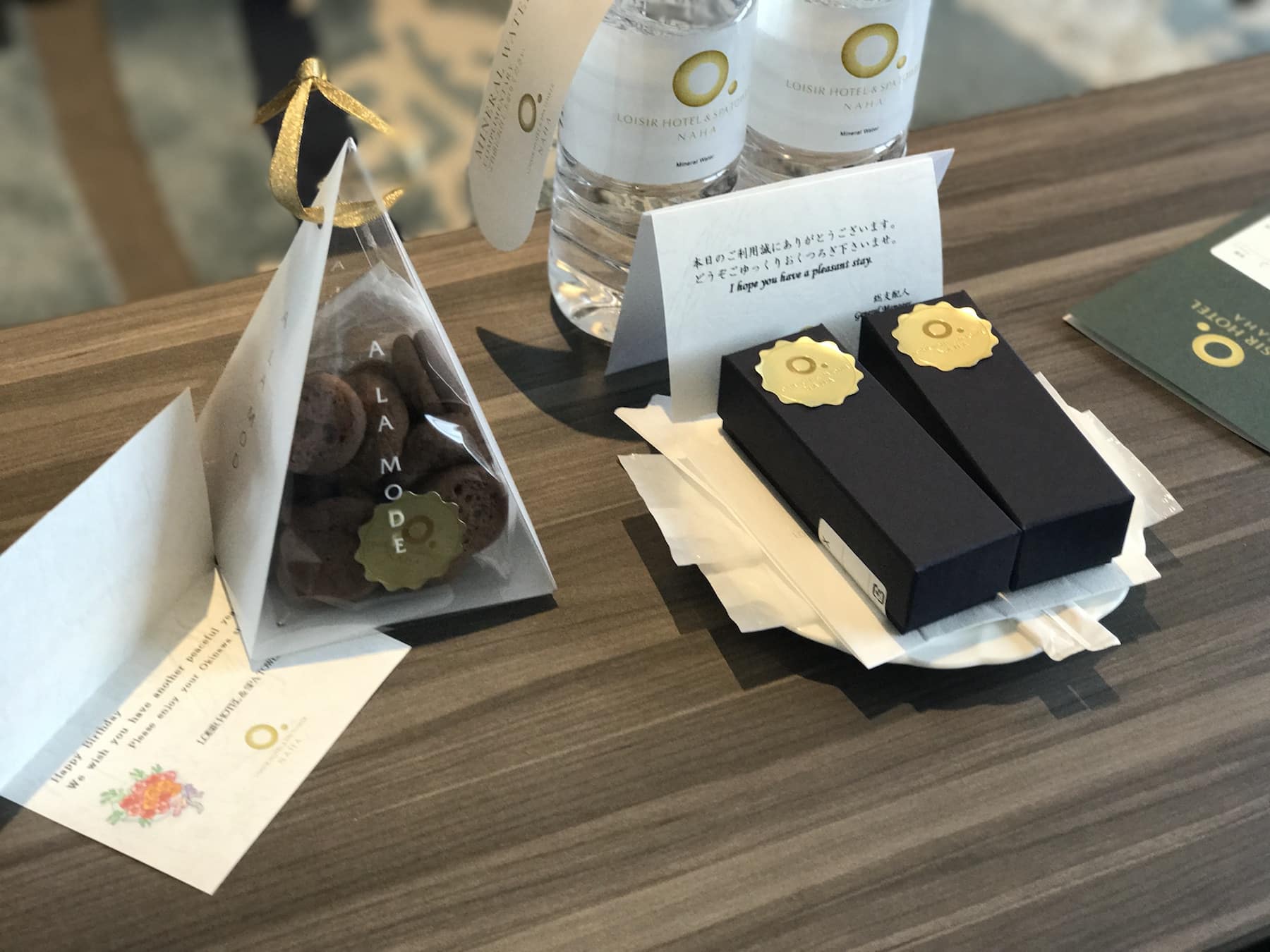 There are several amenities on site to include a gym, spa with hot spring, restaurants, indoor and outdoor pools, gift shops and large banquet rooms as well. My wife went down to the spa and enjoyed it so much that she took my pass and went again the next morning. I also had the chance to attend several events/conferences this year in their banquet rooms and the catering is also top tier. They are a perfect space to consider if you are hosting a conference or forum and need rooms and banquet space. They have a special team with native English speakers to help coordinate the event and ensure your needs are met.
So whether you live in Okinawa and want to spend some time in the city, you are traveling to Naha for business, or you need to host your conference or large event, Loisir Resort Hotel Naha is a great choice for a stay in the city.
Visit their website in English for more information.