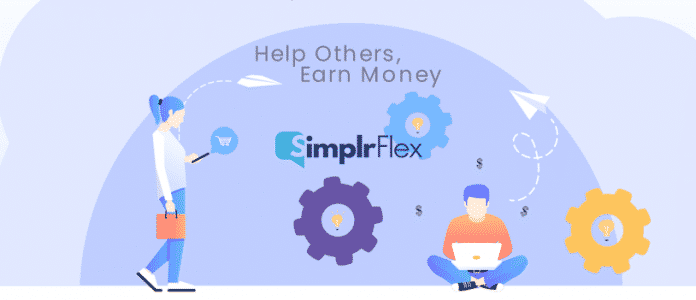 A Schedule of the Events to occur in Okinawa for the month of March 2019 sponsored by SimplrFlex
SimplrFlex is teaming with Okinawa Hai to connect Experts, like you, with small businesses who need assistance with their customer service. When one of their customers asks a question, you answer it on their behalf and get paid for every resolution…all from the comfort of your home. No resume, interviews, or money to get started! Work when you want and from Okinawa! Click here to check it out!
March 1 – March 3
The 45th Okinawa Prefectural Craft Promotion Center Exhibition Crafts Value
Creating School Achievements Exhibition Iimonokimashita
It is an achievement exhibition of the 4th grade crafts of Heisei 30th year. Okinawa's handicraft that 8 pairs of studio created without thinking. Enrich your life with the excellent pieces and craftworks for you. Free admission until 18:00 on the last day
Date: March 1(Fri), 2 (Sat), 3 (Sun) 2019.
Time: 9: 00 – 20: 00
Place: Okinawa Prefectural Museum · Art Museum Prefectural Gallery Studio
Telephone: 〒900-0006 Okinawa Prefecture Naha-shi Omoromachi Town 3 – chome No. 1
For more information visit: https://www.souzoujuku-okinawa.com
March 3
Okinawa Food Flea Vol. 16
Place: Ginowan Okinawa, Japan
Time: 12pm UTC +09
Enquiry: https://www.facebook.com/pg/okinawafoodflea/events/?ref=page_internal
March 9
The 2nd Disaster Prevention Course: Disaster prevention and reduction that can be done for me.
This is a course to learn about disaster (recovery), disaster prevention thought of family and local community from a unique perspective of women. In disasters, necessary support depends on gender.
Contact: Okinawa Women's Foundation TEL: 098 – 868 – 3717 FAX: 098 – 863 – 8662
Date: March 9th (Sat) 14 o'clock to 16 o'clock
Place: Okinawa Prefectural Center for Male and Female Participation "Utaru" 1st Furer Salon
For more information visit: https://www.okinawajosei.org/
March 3 and March 17
Experience Lesson: Opened in April 2019 / Drama School for Children
Okinawa First · Children's Specialized Drama School In "Drama School for Children" are looking for students of the first period to learn the nitty-gritty of Drama. The first period started on April 7, 2019. Here is another edition in March. We have the opportunity to experience the lesson contents.
Dates:
March 3 (Sun) 10: 00-12: 00
March 17 (Sun) 10: 00-12: 00
Location: Bookcafe & Hall Yuruhi (3 – chome Kahuma 3 – chome, Naha – shi Kumo 3 Years floor)
Target: 9 years old (3rd year elementary school student) ~ 15 years old (3rd grade in middle school)
Participation: free
Application method: https: // kds Please apply from -trial.peatix.com .
For more information: https://www.kodomo-drama.okinawa/
March 1 – March 31
Ichikusuku Mode Silkscreen Print Exhibition
Print work exhibition at Naha, the first in "Ichikusuku mode" which is performing art activities using silk screen at Ishigakijima!
Prefectural museum art museum 3F Gallery Cafe Kamekame Kitchen will exhibit and sell large and small printmaking panels including new works. "One Gusuku mode silk screen print exhibition"
Period: March 1 to March 31 
Time: 9:00 to 18:00 (Friday and Saturday 20: 00)
Place: Prefectural Museum Art Museum 3F Gallery Cafe Camera Kitchen
Kamekame kitchen:
https://okimu.jp/guide/cafe/ 
Ichigusuku Mode:
https://www.instagram.com/ichigusukumode/
https://ichigusukumode.com
March 10
Sunrise Market Sunrise Market 18
Sunrise Market is a Marche full of charm of Okinawa such as agricultural products and processed goods, breads, sweets, crafts, miscellaneous goods, stalls, kitchen cars, etc. to be held in the shopping district like Sunrise Market.
While leaving the shopping districts of local people, it began to "make Matiwa fun interesting from shopping streets without energy". Over
40 shops are waiting for you as a place where producers (producers) and consumers (users) meet .
Date: Sunday, March 10, 2019 (Sunday)
Time: 10 : 00 – 16 : 00 Venue: Sunrise is a shopping district
Contact: Sunrise Market Executive Committee
Tel: 050-3579-0844
E-mail address: sunrisemarket2017@gmail.com
Web: https://www.facebook.com/sunrisemarket.naha/