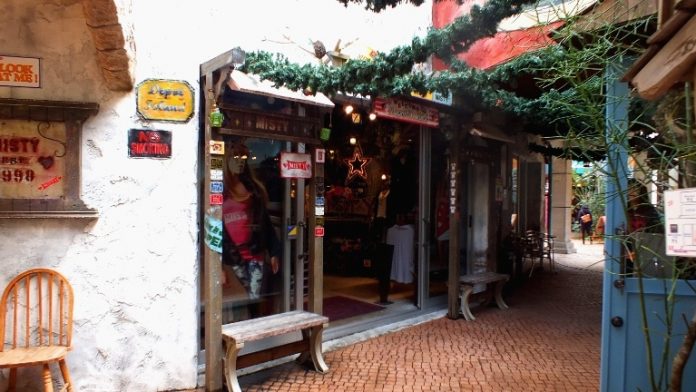 CONTRIBUTED BY KELSEY FEENEY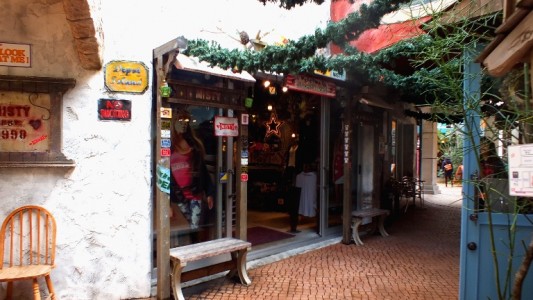 Being on Okinawa has its ups and downs; one of the downs being the small selection of clothing options. Like many others, I got bored with the BX's clothing section quite quickly and ventured off into the world of Japanese fashion. One of my favorite go to places for some stylish pieces is Misty, located conveniently in American Village.
Misty is a small store that offers a variety of clothes and accessories imported from California. They have a wide array of tops and bottoms, as well as handbags, jewelry, hats, and shoes. All pieces are well-made and affordable. My favorite feature, however, are their sizes! Unlike many stores in Japan, they do not have "free sizes," but small, medium, large, and extra-large. Their shoes are American-sized as well.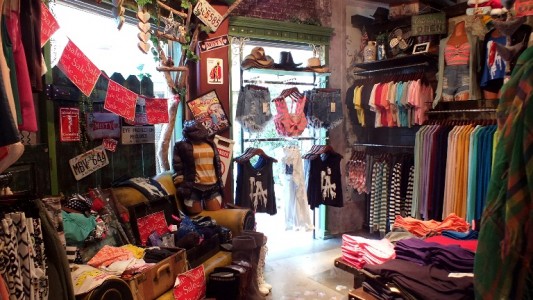 The ladies working the floor are always very helpful and don't hesitate to answer any questions I may have. They always get me set up in a dressing room once I'm done browsing and offer to grab different sizes or colors if I'm not satisfied with what I've tried.
I've made several purchases there and have been very happy with each and every one. They offer a Misty Point Card as well that you can get stamped after each purchase and eventually earn enough stamps to get 2,000 of your purchase!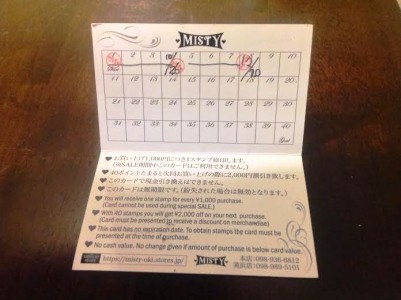 If you are looking for something new and unique to add to your wardrobe, I would highly recommend stopping by Misty. With such a nice selection of clothes and a friendly staff, this store is a must on your shopping trip!
Hours: Open daily from 10:00 a.m. – 9:00 p.m.
Payment: Yen and Credit Cards.
Directions: They are located in American Village in the shopping center across from the SEGA Bowling Alley. Misty is in the Distortion Fashion Building around the back side on the bottom floor, which is the same building as Jetta Burger and Jaguar Hair Shop.
Phone: 098-936-6812
Website: Misty Fashion Blog