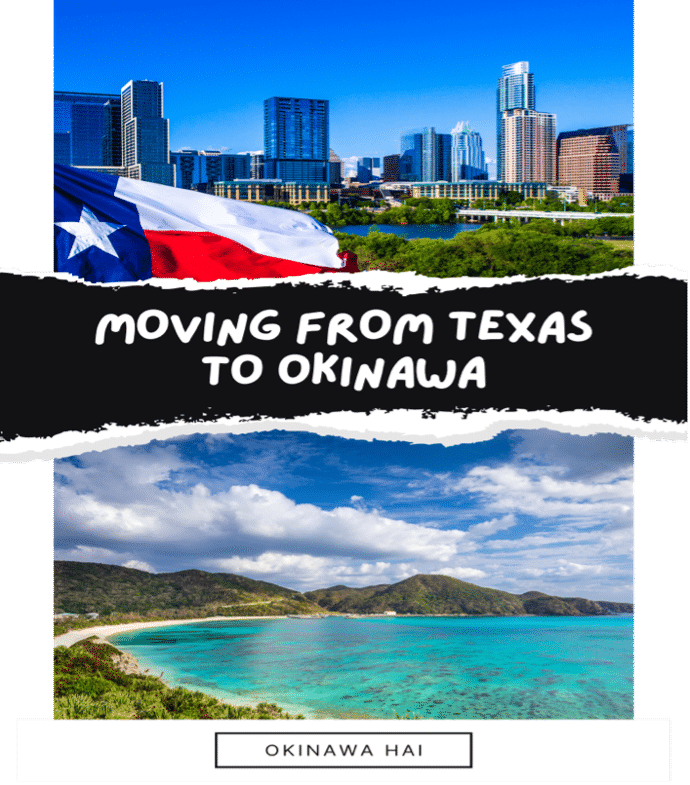 So you and your family are thinking of moving from Texas to beautiful Okinawa Island, Japan. Maybe you're relocating there for the gorgeous scenery, beautiful beaches, or possibly as a member of the U.S. Armed Forces. This step-by-step guide will cover all the things you need to know before starting your 7,300-mile journey for you, your family, and your four-legged companions.
Table of contents
Introduction: Living as an American in Japan
What kind of visa you will need to move from Texas to Okinawa
Obtaining a long-term stay visa and a certificate of eligibility
Getting there: moving your stuff to Okinawa
Other things to note before moving
Special considerations for military members
Bringing your pets
Conclusion
Introduction: Living as an American in Japan
Traveling to Okinawa may be intimidating, but you certainly won't be the only American! There is a sizable military presence on Okinawa, including 32 active military bases and approximately 26,000 U.S. Armed Forces on the one small, 70-mile island.
The immigrant population within Japan is relatively low at only 2.29% of the total population. In fact, Japan is known for being one of the most challenging countries to immigrate to. For context, 14% of the United States is comprised of foreign-born residents. However, this doesn't mean that immigrating to Japan is impossible. We're going to discuss the best way to move from Texas to Okinawa, what you need to know to get ready for the move, and how to be prepared for anything that might come up during your transition.
The visas you will need
The type of visa you need will depend on how long you plan to stay, the work you plan to do, and how you decide to maintain residency. American citizens can stay up to 90 days for tourism and business with a "short-term stay" visa exemption. A proper visa is a must for longer stays and those wanting to fully move to the island. The Japanese government takes illegal or irregular immigration quite seriously and will deport those overstaying their visas or working illegally in the country.
Most people who successfully immigrate to Japan do so on a work visa based on having a skill that they deem necessary (such as the Highly-Skilled Foreign Professional Visa) or through a training program (like the Japanese International Technical Intern Training Program). The majority of Japanese immigrants come from China, Vietnam, South Korea, the Philippines, and Brazil. Americans account for only a small fraction of the total immigrant population (a little over 55,000 residents).
Obtaining a long-term stay visa and a certificate of eligibility
Texas residents attempting to get a long-term stay visa can do so at the Consulate-General of Japan in Houston, Texas.
The requirements for a long-term visa application include:
Passport
Copies of the picture page
Certificate of eligibility
A visa application form
Passport photos
Legal U.S. status documentation
Other requirements outlined here
The hard part is getting the certificate of eligibility. A certificate of eligibility essentially states that you will be financially sponsored while you are in the country by a Japanese citizen or entity. An employer or educational institution needs to provide you with a certificate of eligibility to show the government that you're immigrating for a purpose that will benefit the country.
Taxes as an American living in Okinawa
Like all United States citizens living abroad, you'll still need to file your US taxes each year, even while residing in Okinawa. Unfortunately, you will also have to pay taxes in Japan as well.
The amount of tax you'll need to pay will vary based on your income, residency status, and other factors that we wouldn't even begin to delve into in this guide. Like with all things financial-related, it's best to speak to an expert before attempting to DIY your taxes with the Internal Revenue Service, especially as an expat.
Check out the following resource for more guidance regarding expat taxes in Japan:
Language
As an American, there are many countries that you can move to and get away with not immediately speaking the local language. Some countries have large expat communities, or plenty of the locals know English as a second or third language. Japan is not really one of these countries.
Only 2-8% of Japanese people speak fluent English. Very few jobs will not require fluent Japanese. Finding a position where you don't need to speak Japanese will be remarkably difficult, so brush up on your language skills before even attempting to find a job that will sponsor your certificate of eligibility.
Knowing at least the basics of Japanese will be crucial in navigating Okinawa. Taking a class in person or online before you move will help the transition go much smoother. Japanese is often considered one of the most difficult languages for native English speakers, so the sooner you start learning, the better.
Getting there: moving your stuff to Okinawa
Moving internationally is always tricky, even when your destination isn't a tiny island in the Pacific Ocean. Flying alone as a single adult person is expensive and takes over 20 hours. Plan on packing up your whole house and bringing it with you? One twenty-foot shipping container from Houston, Texas to Tokyo, Japan will cost $1,911. This isn't even the entire journey, as you will need to pay for further shipping from Tokyo to Okinawa. Yeah, that's a lot of money.
The average cost for a family of four in Okinawa is $3481.36 per month, without rent. Consumer prices are estimated to be over 16% higher in Okinawa compared to an equivalent-sized city like San Antonio, Texas. So if you do plan to get rid of all your stuff before your move to Okinawa, just keep in mind that you will need a good chunk of change to repurchase all of your furniture.
Bringing a car to Okinawa
Like bringing your household items, shipping a car to Okinawa is very expensive. In addition, there are extra costs to pay for customs and registration. American residents will need a new driver's license as well. United States manufactured cars are also prohibited.
There are many serious factors to consider when bringing a car from the United States to Okinawa. Many people opt out altogether, instead choosing to sell their vehicle or store it while living in Japan. Hey, there is a robust public transportation and mass transit system on Okinawa for those who elect to not bring their vehicle.
Special consideration for military members moving from Texas to Okinawa
Fortunately enough, those moving to Okinawa as part of the US military will bypass a lot of the stress of the move, like obtaining visas, finding a rental, and even the logistics of shipping furniture. For those planning to "PCS" (Permanent Change of Station) on the island, there are plenty of great resources, including personal accounts written by military bloggers:
Other things to note before relocating from the USA
Health insurance
Americans who plan to live in Japan for longer than 12 months must enroll in Japan's National Health Insurance. Enrollment is mandatory—more about the Japanese healthcare system.
Zairyu card
The Zairyu card is a mandatory residence card. It must always remain on your person because authorities can request it at any point, and you'll need it to prove legal residency. Read more about the Zairyu card.
Vaccinations for moving to Okinawa
People moving to Japan do not need to obtain specific vaccinations. However, it's worth considering getting the vaccine against Japanese encephalitis, a mosquito-borne illness.
Bringing your pet when moving from Texas to Okinawa
If you are one of the estimated 70% of families in the United States who have a pet, odds are that you are likely going to bring your faithful companion along with you to Okinawa. The good news is that Japan has designated countries where a lengthy and complicated process isn't required for the pets to enter.
The bad news? The United States isn't one of those countries. Sorry for getting your hopes up. Japan has a lengthy process for pets entering the country. Let's look at the rules and requirements for bringing your dog into the country.
What do you need to prepare your dog to move to Okinawa?
Let's just preface this by saying that Japan takes rabies very seriously. They've been free from rabies since the '50s and have no plans on changing that anytime soon. If your dog isn't vaccinated or doesn't have its microchip, this process will take six months or longer.
Your pet will require a microchip identification, complete rabies vaccination as well as antibody test (FAVN), an 180 day waiting period after vaccination, a pre-export inspection, as well as an import inspection upon arrival.
Your pup must be at least 91 days old to receive the first rabies vaccine dose. The next dose will need to be administered at least another 30 days after that, and the post-vaccination waiting period is 180 days. If the dog arrives before the 180 days, they will have to quarantine at a designated detention center until the 180 days.
See this document from the Japanese government for more information on the process of getting your pet ready to move to Japan. Keep in mind the process is quite extensive and should not be left to the last minute.
What you should bring for your dog
As we mentioned before, shipping to Okinawa is costly. If the military doesn't cover your shipping costs, it's likely worth bringing only the essentials and repurchasing dog toys and bulkier accessories in Okinawa. Thankfully, there are several great pet stores on the island!
Getting ready for moving day
Well before your flight to Okinawa, consult with the airline about any restrictions, size limits, carrier requirements, or any other pet-related questions. If their website isn't comprehensive or has a confusing animal policy, it's best to contact the airline directly then risk having an issue with your pet on a very long, international flight. For example, some airlines will let you have your dog in the cabin. Many will not. It's best not to assume when it comes to your animals or wait until the last minute to find out.
Having puppy pads for the long flight will help ease some of the discomforts of your pet having to "hold it" for over 20 hours. Many airlines have pet relief stations in the event of a layover but plan accordingly and know beforehand.
Walk your pet before the flight, so they're tuckered out for the long journey. Experts recommend not giving dogs sedatives because the negatives outweigh the anti-anxiety effects and could damage your pet's health.
A note about pet insurance
Whether military or civilian, it's essential to factor in your pet insurance when bringing your dog from Texas to Okinawa. Your Texas pet insurance will typically not extend internationally, and if it does, the coverage dates will be limited. It's best to check with your insurance provider to get their specific policy rules regarding international relocation. There are pet insurance options within Japan that are also worth considering if your pet is not covered internationally.
PCSing with a dog to Okinawa
As with many things, the rules for U.S. military members and their families are slightly different. Check out the super insightful post on Okinawa Hai by a military family who brought their two dogs over, including all the steps they took and the costs for bringing their pups. This is another excellent post.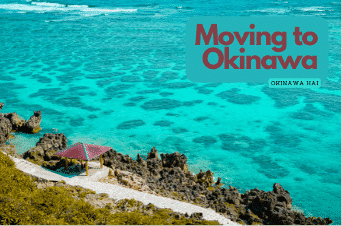 Conclusion
Okinawa, Japan is not the easiest (nor the cheapest) place to move. However, it is known to be a fantastic place for many of its residents to live, work, and raise a family. Check out more about life in Okinawa!