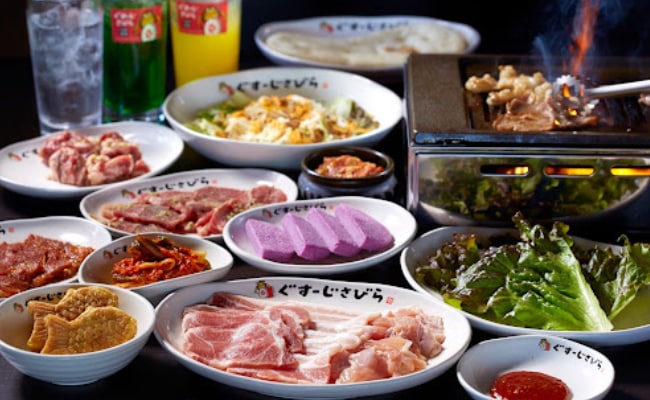 CONTRIBUTED BY MEREDITH NOVARIO
The sun is out. Soon enough you'll be able to hunker down with this good read while the waves lap at your toes.
My Year of Meats by Ruth Ozeki
At first glance, a novel that promises to expose the unethical practices of the American meat industry may not be at the top of your reading list, but Ruth Ozeki's debut, My Year of Meats is well worth a second look. Like the author, the novel's protagonist, Jane Takagi-Little, is a Japanese-American documentary filmmaker; like Ozeki, who was once commissioned by a beef lobbying group to make television shows for the Japanese market, Jane is invited to work on a Japanese television show meant to encourage beef consumption via the not-so-subliminal suggestion that prime rib equals a perfect family:

TO: AMERICAN RESEARCH STAFF
FROM: Tokyo Office
DATE: January 5, 1991
RE: My American Wife!…

Here is list of IMPORTANT THINGS for My American Wife!

DESIRABLE THINGS:
1. Attractiveness, wholesomeness, warm personality
2. Delicious meat recipe (NOTE: Pork and other meats is second class meats, so please remember this easy motto: "Pork is Possible, but Beef is Best!")
3. Attractive, docile husband
4. Attractive, obedient children
5. Attractive, wholesome lifestyle
6. Attractive, clean house…

UNDESIRABLE THINGS:
1. Physical imperfections
2. Obesity
3. Squalor
4. Second class peoples

The series, My American Wife!, initally seems like a dream come true for Jane as she criss-crosses the United States filming a different American family each week for her Japanese audience. Naturally, the emphasis is on meat, and Ozeki has fun with out-there recipes such as rump roast in coke and beef fudge; but as Jane becomes more familiar with her subject, she becomes increasingly aware of the beef industry's widespread practice of using synthetic estrogens on their cattle and determines to sabotage the program.

Cut to Tokyo where Akiko Ueno struggles through the dull misery of life with her brutish husband, who happens to be in charge of the show's advertising. After seeing one of Jane's subversive episodes about a vegetarian lesbian couple, Akiko gets in touch and the two women plot to expose the meat industry's hazardous practices. Romance, humor, intrigue, and even a message–My Year of Meats has it all. This is a book that even a vegetarian would love.