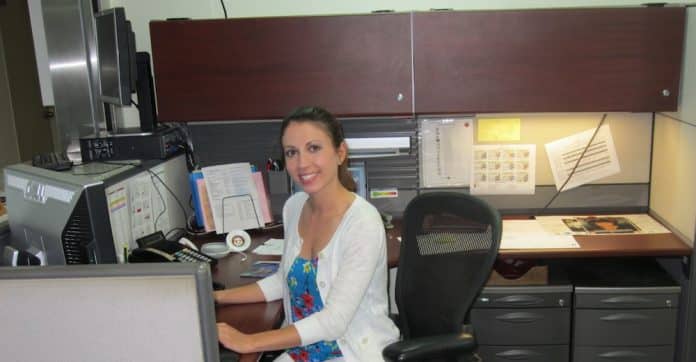 For those of you planning a move to Okinawa soon, we hope Marie's descriptions of the process of their travel and first months of settling in can help you with a few of the "unknowns."  To read more of their story see links at the bottom of the post.
CONTRIBUTED BY MARIE LEWIS
I'm sure I wasn't the first spouse to feel that joining my husband on a three-year tour in Okinawa was a wonderful opportunity to experience a new way of life — but a potentially devastating blow to my career. I had worked in a cut-throat field of journalism and been warned that once I left the TV news business, I might never be able to fight my way back into the industry. I thought it was my dream…or was it? Was I going to forever lament the fact that God (and Uncle Sam) had other plans? In a word, no. If I was going to make a life with Kenny in Japan, I was going to pull out all the stops to make it the best one possible. My personal checklist included finding gainful employment.
I did what I normally don't do — I sought out help. My first meeting with a woman who would have a dramatic impact on my job search came during the Newcomers Orientation on Camp Foster. Her name was Pat Beckles, and she represented the Family Member Employment Assistance Program, or FMEAP. Ms. Beckles explained to me how the military spouse preference works and advised me to be selective in applying for jobs, as I would only be allowed to use my spouse preference once. She gave me a pamphlet of information on upcoming workshops for job seekers. I glanced through it, not sure where to begin.

Newlywed MFP

Newlywed Resume
A couple of days later I saw an announcement for a GS position on usajobs.gov that I thought would fit my skill set well. I decided I wanted to apply, and went to the FMEAP office (2nd floor of the Marine and Family Programs building on Camp Foster) hoping someone would be able to review my resume and recommend a few tweaks. What an understatement. Ms. Beckles encouraged me to sit in on a resume writing workshop that was just beginning that morning. I reluctantly agreed, only because I had no place else to go. I thought my resume was impressive enough — after all, I'd been hired in the States with the resume/interview lessons I'd learned in college. But I knew it couldn't hurt to hear them out, so I ducked into the session that was being taught by Tracey Walker. I found a seat near the back.
The next two and a half hours were full of valuable information, some of which I knew, but most of which was new to me. The biggest shocker? The federal resume can be up to eight pages long. Eight pages?! Who's going to read all that, I thought. At that point I realized my resume needed an overhaul, not merely a few tweaks. At the end of class I told Ms. Walker I was interested in a GS position, and afterwards she e-mailed me the specific format for that type of application.
I started a brand new resume tailored for the job I wanted, going through my old resume line by line to re-format the pages and incorporate the language used in the job announcement. I spent a few hours doing this, and when finished I e-mailed my now five-page resume to Ms. Beckles, who had promised to review it before I submitted my application package. She sent me back notes explaining that I needed to further edit my wording to mirror the language in the job announcement. I appreciated the time she was taking to help me, and I listened to her advice. We sent a few more drafts back and forth before I felt confident it was ready to go.

Newlywed Resume 2
Next, I headed back to FMEAP to submit all of my documentation online (Kenny and I were in the process of moving into our tower apartment on the day this was happening, so we had no internet access at home.) There were a total of seven documents in addition to my resume that needed to be included in my application. These included our orders and area clearance, along with a statement of eligibility for federal employment. I also submitted a written request to my college for official transcript copies. (Luckily, my school doesn't charge for this.) Filling out the paperwork was not too time-consuming, but submitting it was. After scanning everything into PDF files, I was unable to upload all of the documents to the job site because of their size. Ms. Beckles and Lorra Baldes, another FMEAP staffer, helped me find out where I could fax the forms instead. This took several attempts because it was an international number and I wasn't getting confirmation that the fax had gone through properly. There was one moment during this day-long process that I broke down. I was thinking about Kenny lost in a sea of boxes while I was fighting with a fax machine, and suddenly I burst into tears. It sounds ridiculous, I know. MUCH worse things can happen. But at the time, I was overwhelmed and afraid all of my work would go down the tubes if I didn't submit my application before the deadline.
I really had no reason to panic. Ms. Beckles helped me confirm that the faxes were all received, and that my application was properly submitted. What's more, she didn't scoff at my tears. Everyone in the office empathized with me; they understood how frustrating the process can be, and that helped me feel much less ridiculous. Finally assured that my resume would be reviewed by the employer, I went home to help Kenny unpack.
Two weeks later, I received a phone call to interview for the job. Kenny had predicted it. I, the eternal cynic (or realist, as I prefer to be called) had assumed the position had already been filled by someone else. I literally jumped off of our loaner furniture and tried not to sound too giddy as I confirmed my interview time. Then I made a bee-line for FMEAP to prepare myself. The staff all congratulated me on securing an interview, and Ms. Baldes sat down with me to ask me some practice interview questions and review the do's and don'ts of interviewing. Even though I knew the basics, I felt more self-assured having rehearsed my "30 second commercial" in front of another person who could give me objective feedback. It paid off.
I was interviewed by a panel of four people, and offered the job two days later. I had to pinch myself. I came here worried that I might not be working at all, and found a job better than I could have imagined. I just started this past week as a communications specialist and administrative support assistant for DoDDS. I have quite a learning curve ahead of me, but so far I am thoroughly enjoying it. I have the ladies of FMEAP to thank for helping me put by best foot forward, and I have nothing but respect for the job they do.

Newlywed JOB
I'd like to end with a note of encouragement: it is possible to get a job here. Before we arrived I heard mostly negative things about finding a job in Okinawa, but you really never know until you try. I am a pretty stubborn person and I think that helped me be persistent even when I wasn't sure I had much of a chance. Timing also played a major role, and I was purely lucky in that respect. The best advice I can give is to be selective in applying, as Ms. Beckles told me; make sure it's something you could enjoy so you don't waste your spouse preference on a job that makes you dread going to work. Also, be diligent. I made my job search a higher priority than unpacking. Kenny was understanding enough to know that I didn't want to fall into a routine of staying home every day and become complacent. (That's not to say I have anything against choosing not to work outside the home. If you are doing what makes you happy, more power to you!) I feel extremely blessed and grateful for the army of angels in the FMEAP office. If you haven't already, I'd recommend taking advantage of the amazing (and FREE) services they offer!
---
Read all the posts in this series: Parts 1, 2, 3, 4, 5, 6, 7, 9, 10, 11, 12, 13, 14