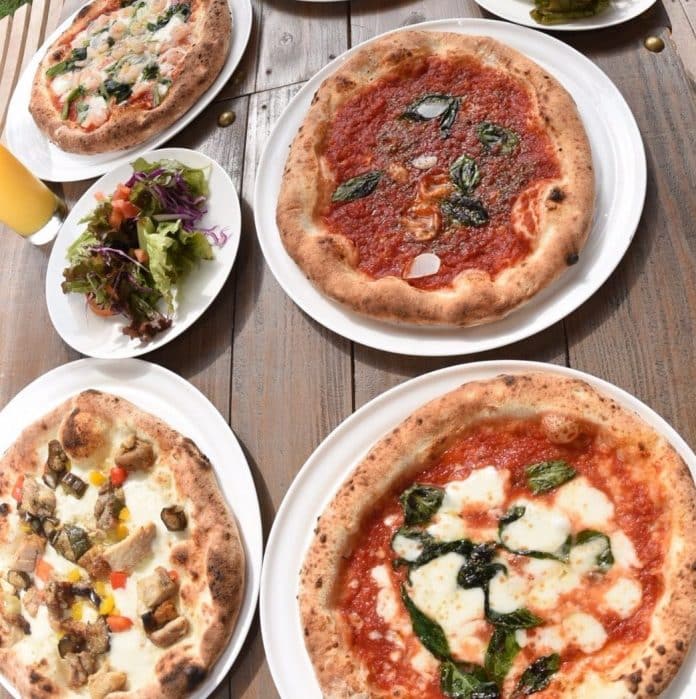 November Events Calendar 2017
If you like authentic brick oven pizza please try our sponsors, Pizzeria Bar Ariccia
Contributed by Keri C
November 1st – end of October
Renaissance Okinawa Resort – Renaissance Okinawa Resort Illumination
Visit Renaissance Okinawa Resort in the months of November through February for free festive lights displays for Christmas and New Year. It should be a small but beautiful beach-side display. Please visit the following link for more information: www.renaissance-okinawa.com/redchristmas-newyear/
TEL: 098-965-0707 Japan, 〒904-0416 Okinawa Prefecture, Kunigami District, Onna, Yamada, 3425−2
Okuma Private Beach & Resort – Okuma JAL Private Resort Illumination
Okuma Resort is also hosting a free Christmas lights display to light up your holiday season (during the same period as the Renaissance Okinawa Resort lights display)! Please visit the following website for more information on this display: https://okumaresort.com/info/hotel/545
TEL: 980-41-2222 Japan, 〒905-1412 Okinawa Prefecture, Kunigami District, Kunigami, Okuma, 913
November 4th – 5th
Okinawa Comprehensive Park – Okinawa East Seaside Fireworks Show
Around 8:45 p.m. the Okinawa Comprehensive Park is hosting a free fireworks show as part of the Okinawa Eastside Festival. The actual fireworks launch site will be the Nakagusuku Bay Port in Awase so anywhere around that area should be good for viewing the fireworks.
5 Chome-3-1 Hiyagon, Okinawa, Okinawa Prefecture 904-2173, Japan
November 5th
Uruma Agena Bullfighting Arena – 32nd All-Island Shishimai (Lion Dance) Festival
This Sunday event occurs at 6 p.m. and includes lion dance and music! It's a free event and there's a free shuttle from the Uruma Art Theater to the event itself, since there is no parking at the event site (the following link has maps showing the locations of the shuttle bus parking and the event itself): www.city.uruma.lg.jp/sp/culture/1249/9113/11100
うるま市民芸術劇場 沖縄県うるま市字仲嶺175 TEL: 923-7182
Okinawa City – Eisa Festival
This free festival is a small local one but it's still a great way to interact with the local community and enjoy some Okinawan culture!
沖縄市農民研修センター, Japan, 〒904-2142 Okinawa-ken, Okinawa-shi, Noborikawa, 2380
November 11th
Douglas Blvd, Kadena AFB – Kadena 3rd Annual Veterans Day Parade 
At 9 a.m. on November 11th, those with base access can enjoy a parade along Douglas Blvd. on Kadena AFB in celebration of Veterans Day.
November 11th – 12th
Tomari, Naha – Curry Grand Prix 2017
Between 11 a.m. and 4 p.m. visit the park (see link for location) in Tomari for a Curry Grand Prix! Tickets are 1000 yen and get you the half size of 2 items to try.
https://goo.gl/maps/Co9ddEBNG3F2
November 12th
Ishikawa Dome, Uruma – Fall Bullfighting Tournament
Visit Uruma's Ishikawa Dome at 11:30 a.m. for an exciting and unique cultural experience: sumo wrestling-style bullfighting! Prices are as follows: adult men – 3000 yen, adult women – 2000 yen, middle/high school-age – 1000 yen, and elementary & under children – free. Visit the following page for more details: https://www.city.uruma.lg.jp/iina/2394
Ishikawa, Uruma, Okinawa Prefecture 904-1106, Japan
November 15th
Local Tradition – Shichi-go-san (7-5-3)
This local tradition, occurring on November 15th, is not a public holiday but it is a local rite of passage for children (3 and 7-year-old girls and 3 and 5-year-old boys) to celebrate their growth and well-being. You might notice people with children in kimonos and traditional dress visiting shrines around this time for blessings (if you wanted your children falling under these age groups to participate, you'd need to make reservations with the shrine you'd want to go to and pay a fee of anywhere from 3000 to 5000 yen for the blessing). Here's an article with more information: https://www.japantimes.co.jp/news/2008/11/reference/its-fall-when-kids-in-kimono-fete-7-5-3-rituals/#.WfFhwky9HEY
November 19th
Risner Gym, Kadena – 5k Turkey Trot
Those with base access can register now (see link: https://www.eventbrite.com/e/2017-5k-turkey-trot-tickets-38885823545?aff=esfb&utm-source=fb&utm-term=listing&utm-campaign=social&utm-medium=dicovery&utm-content=attendeeshare ) for $25 for this fun and fit event. It occurs on a Sunday from 8 to 11:00 a.m., is stroller-friendly for those with small children/babies, and the first 100 to register get a free t-shirt. The first place runner also gets a turkey – pretty convenient right before Thanksgiving!
November 23rd – February 18th
Southeast Botanical Gardens – Tonan Night Decoration
Visit the scenic Southeast Botanical Gardens between 5 and 10 p.m. during this date range for festive holiday lights throughout the gardens! The prices are as follows: Adults – 1800 yen each, High School students – 1000 yen each, Middle & Elementary students – 500 yen, and children 6 and under are free. Prices around Christmas time (between 12/22 and 12/25) will be higher for adults at 2000 yen each because of a Christmas event. Please visit the following website for more information: https://www.southeast-botanical.jp/events/detail.php?id=41
TEL: 98-939-2555  2146 Chibana, Okinawa, Okinawa Prefecture 904-2143, Japan
November 25th – 26th
Gate 2 Street, Okinawa City – Okinawa City International Carnival 
Okinawa City is hosting a free and fun-filled festival on both of these days (between 1 p.m. and 9 p.m. on both days) celebrating various cultures with dance, parades, a tug-of-war, and all kinds of excitement. Please visit the following websites for more detailed information as it comes: https://www.oki-carnival.com kozaweb.jp/event/detail.html?&sp=true&id=3310
TEL: 098-989-5066 沖縄市胡屋5丁目7番1号
Like our blog?
Grab a T shirt or souvenir from our shop. Or click through to Amazon using one of our links and do your usual shopping. It helps us keep the site going. Thanks for your support! Cheers