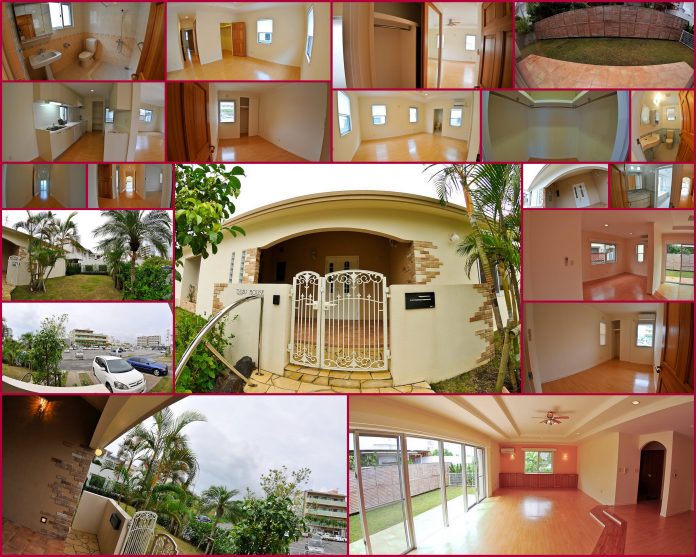 Living overseas has its challenges, and a commonly agreed upon one is finding that perfect place to live. To help those of us who are curious about the different options for living on Okinawa, readers have answered some of the most frequently asked questions about on-base housing. If you live in an off-base house that has not yet been featured on this site, please contact our Submissions Manager for the template. 
Here's a great link to access, too, if you're on the fence as to whether to live on-base or off-base.
CONTRIBUTED BY SHELL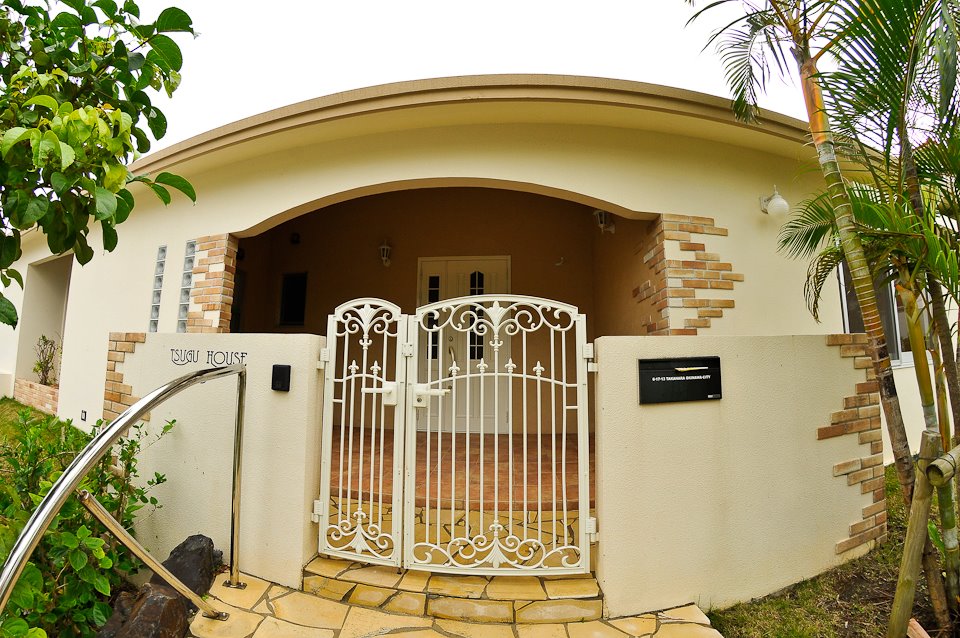 All Photos by: Ryan Burger
1.  What's the name of the city where you reside?  Okinawa City, Takahara
2.  What's the general area (i.e. North, Central, South Island)?  East Central
3.  Is there a special name that is associated with your area? (i.e. Sunabe, Kadena Town, Naval Kadena, etc.). Takahara/Awase
4.  What is the nearest military base and accompanying entrance (aka Gate) to your home and what is the approximate driving time to that military base/gate? We live about 20 minutes driving time to Kadena and 15 minutes to Camp Foster.
5.  What DODDS school district is your home zoned for?  Is there a schoolbus system available?
Kadena Schools
Elementary: Bob Hope (grades K-2), Amelia Earhart (grades 3-5) – bus service available
Middle: Kadena Middle School  – bus service available
High: Kadena High School  – bus service available
6.  What is the nearest highway or main road to your home? Rt 85 and 329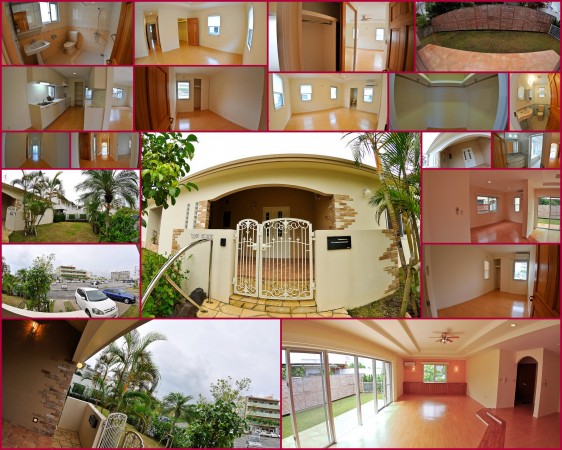 7.  Please describe the "feel" of your neighborhood (i.e. pet-friendly, child-friendly, safety, spaciousness, predominantly "Japanese" or "American", urban, rural, etc.). Our neighborhood is predominantly Japanese. We live in a single story house in a grouping of 4 houses (all Americans); everyone else is Japanese that we can see. Our Japanese neighbors are very friendly. We live behind a pachinko parlor and multi-level apartment building.  We have two dogs and luckily have a fenced in back yard. We chose this house because we wanted to be immersed in the Japanese culture.  It is very convenient to everything and within walking distance of Shoppers Awase, grocery stores, and restaurants. It doesn't have a beautiful view, but for us it has been the perfect fit.
8.  Are there places of service in your neighborhood within walking distance such as restaurants, convenience stores, laundromats, bakeries,coffee shops, parks, etc.? Within walking distance there is a grocery store, lots of restaurants, Shoppers Awase, farmers market, and a wholesale super mart, and that is just what we have found so far.
9.  Please describe the style of your home (i.e. Westernized, traditional Japanese, detached family home, townhome, etc.)  Single family westernized ranch (all one level).
10.  Please provide general information about your home such as the rent, square footage, number of bedrooms and baths, special amenities, etc.). It is about 1800 square feet. It has three bedrooms, two baths, a large "great room" that serves as the dining-living, separate dining room we use as an office, kitchen, laundry area and fenced yard.  The master bedroom would fit the other two bedrooms in it. We have plenty of closet and cabinet space. We pay 320,000  yen/month.
11.  Are there any special accommodations or tasks that you've had to complete to make your home useful such as purchasing transformers, appliances, etc.? We got the normal appliances from the government housing office. All outlets are westernized.
12.  What costs are there associated with living off a military base and how do you pay for those costs? For us this has not been a problem. It costs a lot of money up front to live off-base but you get a lot of the money back. We pay trash: 3,500 yen/month, electric bill: averages 30,000-40,000 yen/month, no gas since the house is all electric, internet: approximately $100, we use streaming services which run about $25/month with a US VPN,  2 cell phones: approximately $150, water: 4,000 yen.  We pay everything individually to either the company directly or through convenience stores.
During the last summer, our electric bill was higher due to the summer heat, several typhoons, and the fact we always had an A/C unit running for our dogs.
13.  How is parking provided for your home? We have three spaces and on-street parking is okay.
14.  Are there any outdoor spaces or yards provided for your home? We have a narrow patio area in the fenced in back yard, just wide enough to sport our grill and a table if turned sideways. The yard space is perfect for our two schnauzers, just enough for them to run back and forth. We also have a yard off of our large front porch area, which is also gated in. As for parks, we are just a 5 minute drive away from Comprehensive Park.
15.  What housing agency did you utilize to find your current home? We went through Tokuzato (www.tokuzato-hsg.jp) and couldn't have been happier. We looked at probably over 30 houses when we arrived with 7 different agencies, but we loved the style of homes offered by Tokuzato and the AMAZING personal attention we received from Mako. She is the only representative that went out of her way to point out things on island while showing us houses. She made the house hunting experience great.
Their phone number is 098-956-2667 and hours are M-F 0830-1730, Sat 0830-1500. Address is #477 Kadena, Kadena-Cho, Okinawa, Japan 904-0204
16.  Are you satisfied with the maintenance services that are provided for your home? Tokuzato maintenance is amazing. Since Tokuzato owns their own properties they have a very quick turnaround time if there are issues.  Also when our loaner furniture was picked up this past summer there was a mark on the wall we wanted to paint over. I just asked in passing when I was paying my rent what color the interior walls were so I could touch it up at our cost, since we mad the mark. They told me they had to ask the maintenance guys. The very next day I got a call saying they would come paint it for me. Since I couldn't leave work and had no problem painting it myself, they left a pint of the paint on my front porch at no charge. That is good customer service.
17.  Finally, what advantages and disadvantages do you feel has been your experience living off a military base here in Okinawa?  Also, please feel free to add any COMMENTS that you feel would be helpful to others about living off-base.
First I have to say, that being a civilian living overseas we don't really get the option to live on-base.  If they have something available it is normally at a different installation, which requires you to go off base anyway.  For us, the decision was pretty much already made for us, but we are very happy with living off-base.   No, we don't have the "community" feeling that people that live on-base typically get, but we make up for it by making friends and going out of our way to attend events and activities.
Living off base has provided us with an experience we truly love. Granted it can get tiresome not being able to read anything off-base unless the owners are trying to attract American's by translating some items, but we see that as some of the experience and adventure.  Also the crazy traffic around rush hour can be painful at times, but this has caused us to explore alternative routes and we have found some beautiful drives and overlooks.
Another advantage to living off-base was getting a larger house and also finding an already fenced in yard.  Since our schnauzers are part of our family we made having a yard one of our top priorities.
We are probably different than most Americans on island in that we chose to come to Okinawa. We wanted to experience a new culture and although there are difficulties sometimes, we see being here as an experience of a lifetime that not many people get.
Although living off-base can have challenges, the benefits and experiences make up for them. Don't sell yourself short if you are given the option to look off-base, go out there and see what they have available.
---
If you live in on-base housing OR off-base housing that has not been featured on Okinawa Hai, or in housing that has been renovated since its last post, please contact our Content Manager for the on-base housing template and instructions on how to share your little slice of Okinawa with the rest of us.