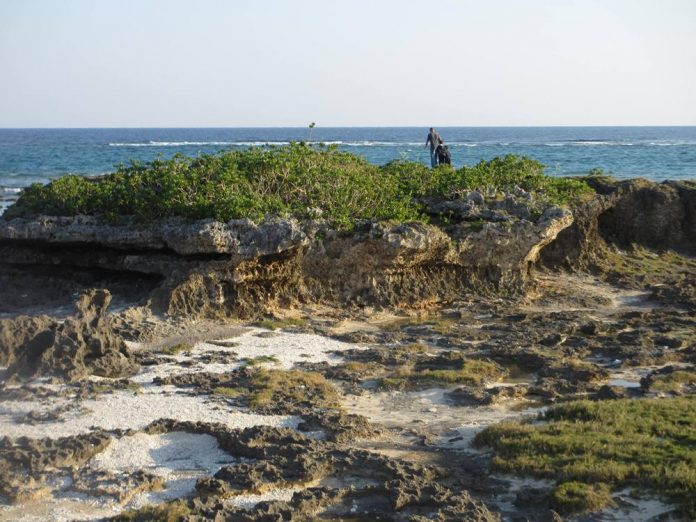 CONTRIBUTED BY MONETTE EAMES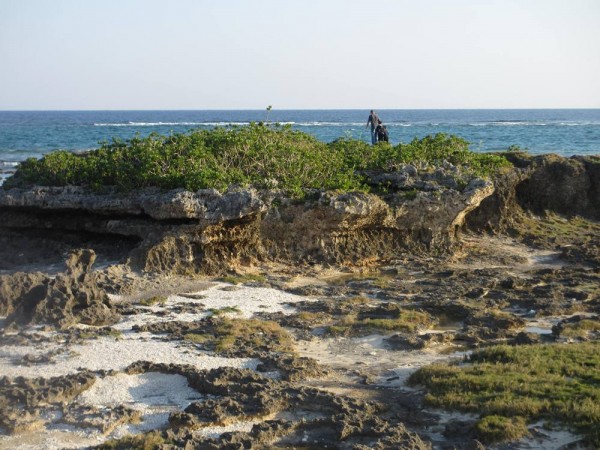 You know that book titled, "We're Going on a Bear Hunt?" Well, that's what our family felt like doing on a recent lazy Sunday afternoon. We saw a bridge and decided to drive over it and see where it led us. Well, this particular bridge led us to Ojima Island. It is a very small island, but it put a smile on our faces the whole time we were there.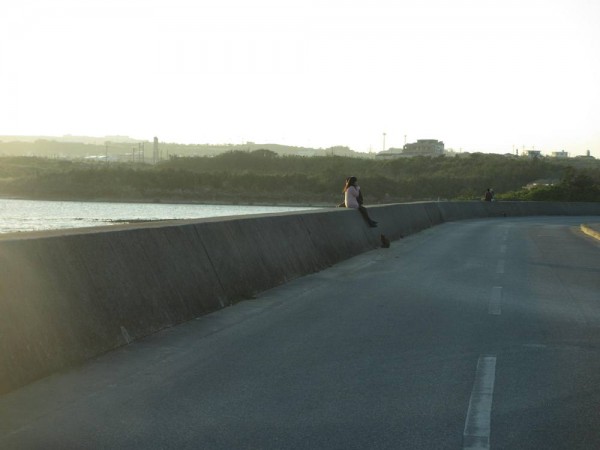 We tried to take our time getting to know the little place. The island isn't quite a tourist area, but it has a quaint seaside atmosphere that is both invigorating and relaxing. We saw little tourist shops and restaurants less than a minute's drive once we arrived on the island. There were seafood restaurants and a little shop or two right along the perimeter road.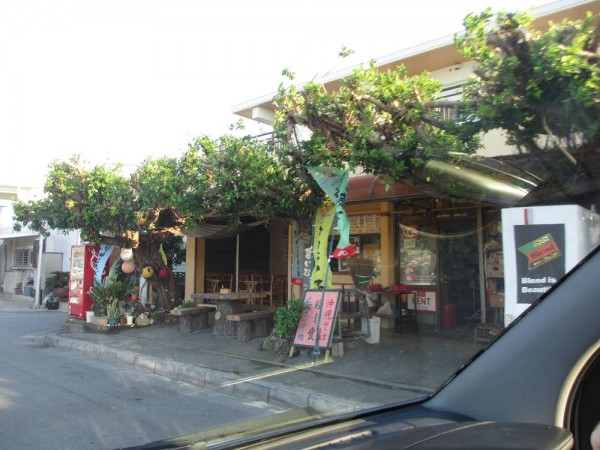 We drove along and parked near the sea wall. We saw locals and tourists alike sitting on the seawall snacking, drinking, laughing, and chatting as they watched the ocean. It was so peaceful and relaxing. We joined them and eventually headed down to the rocks and to the mini Ayer's Rock that our family enjoyed climbing. 
 After our peaceful time by the water, we drove around some more. We noticed a little building right by the seawall where many locals were standing in line. We decided to go there after we went around the island. However, by the time we got back to that location, they had already stopped taking orders for the day and the only people there were waiting for their orders to be ready. We asked our son to read the outdoor signs and all he could read was "Tem-pu," and then we figured it out—TEMPURA! People were leaving with bags and platters of all types of tempura.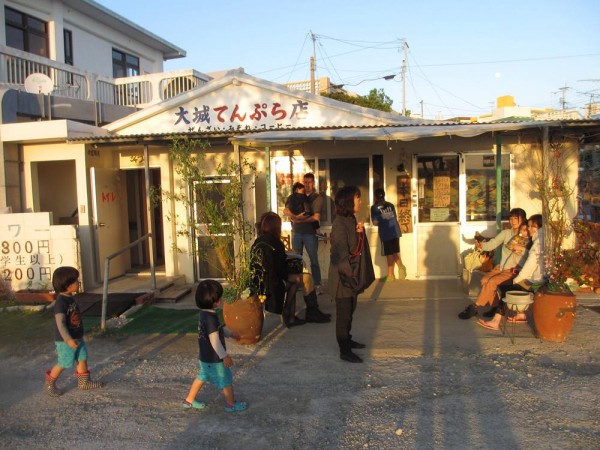 We exchanged smiles and made sure the kids were being polite, because we were very aware of the glances and stares heading our way. I imagine that the locals do not see American visitors very much. We talked to some of the locals and before we left, two wonderful Okinawan ladies with a little boy offered their bag of tempura to us! We tried telling them no, but they insisted. So that night, as the sun set, we enjoyed our free tempura in front of the Nakamoto Tempura Shop with the locals on a little peaceful island called Ojima. Our whole tribe, kids and all, highly recommend this for a daytime outing with the family!
Directions: Take the expressway south, as if you were headed to the Naha Airport. Take the exit at Route 507 and head south on 507. At the end of 507, turn left on 331. Continue on 331 approximately 3 kilometers until you see a sign for Ojima Island; it will be a right turn headed downhill toward the ocean. At that point, you should see the island directly in front of you. It is a little bit of a trip but very worth it!