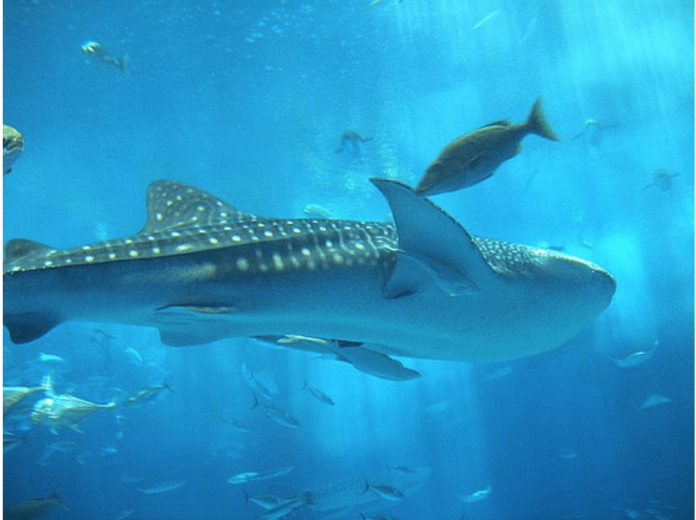 Editor's Note: The Okinawa Churaumi Aquarium was originally reviewed on Okinawa Hai on March 11, 2007, and May 2, 2008; you can read a PDF copy of that original review HERE. The post below is an updated take on this attraction, published on July 14, 2016.
CONTRIBUTED BY MARISSA MATSUZAKI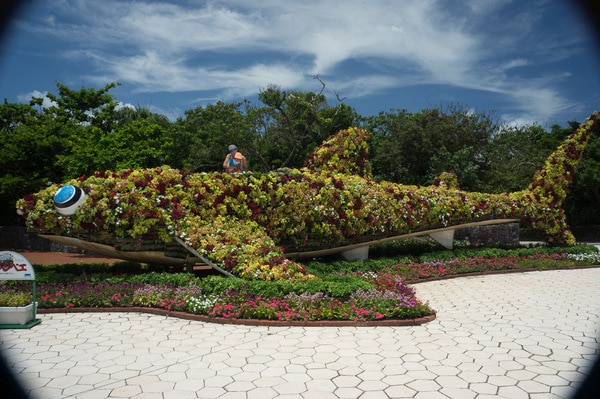 We may speak different languages, but the name'Nemo' is universal. I found this to be true when I first visited Ocean Expo Park's Churuami Aquarium. We returned to this oceanic wonderland several times during our three-year tour and it is no less true today than it was three years ago.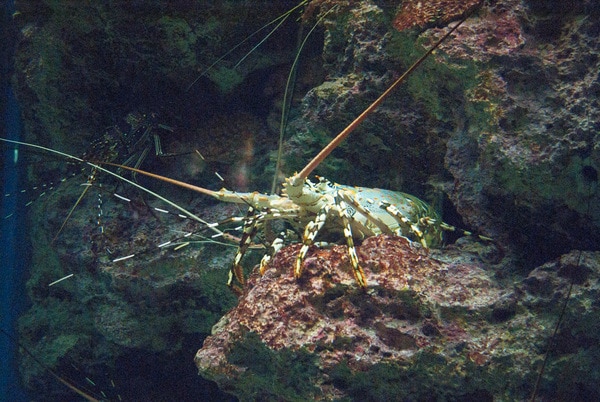 There is a grand stairway leading to the aquarium that overlooks the East China Sea and most of Ocean Expo Park. On a sunny day, you'll see the ocean reflect at least three different shades of blue while the park's flowers fill the horizon with warm vibrant colors. After crossing several flights of stairs and escalators you'll enter one of the greatest aquariums in the world. Before you pass the admission stand, get in line for a souvenir photograph. A miniature photo is free and a larger print a little more than 1,000 yen (which I think is fine for a cute family photo).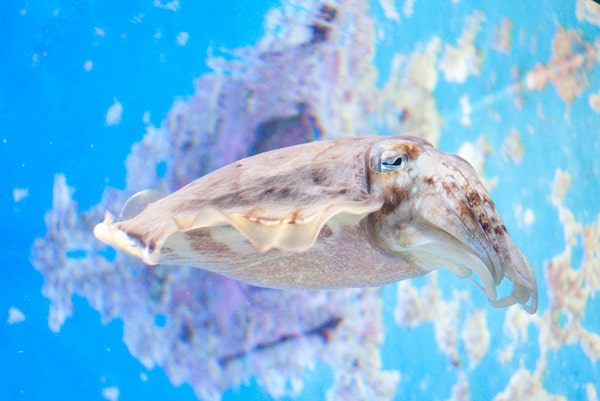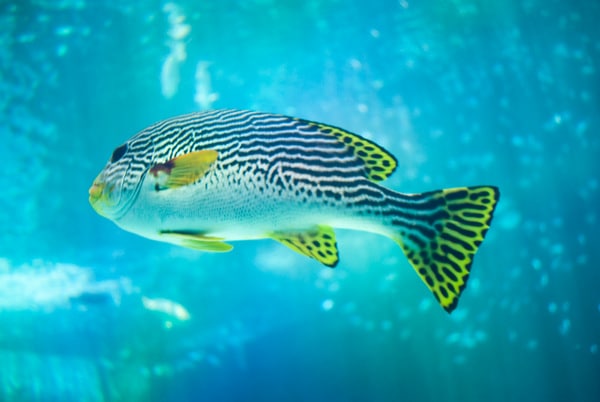 Next, you must get your hands wet because there is a petting area where you can touch sea cucumbers and starfish. It is nice to know which creatures are harmless when you are out playing in the ocean. The little ones will delight in this activity and there are plenty of sinks to wash up afterward.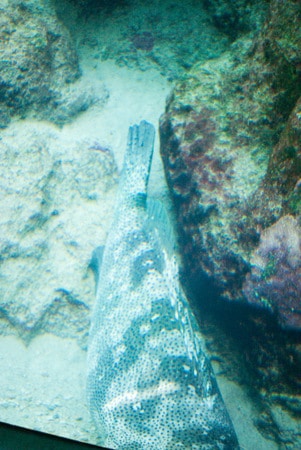 Then you will enter one of the most photo-friendly spots in the aquarium as you admire sea life that thrives closer to the ocean's surface (so naturally the lighting in these tanks is much brighter). Expect a crowd in this area with lots of selfies in session! You are also sure to see some of the deep blue's most colorful fish.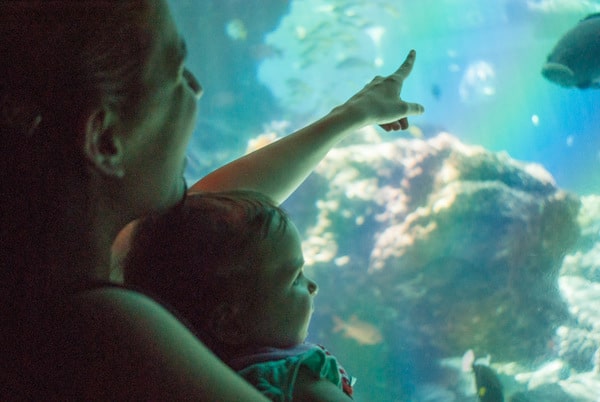 As you meander through the halls to new tanks you'll discover differing ocean habitats with differing levels of light. You are now going to see the kinds of sea life that thrive in deeper darker waters. We also enjoyed seeing what swims among the mangroves. You'll then see smaller tanks with various sea creatures including clown fish hiding in the anemone. I always delighted to hear American and Japanese children exclaim, "Nemo!"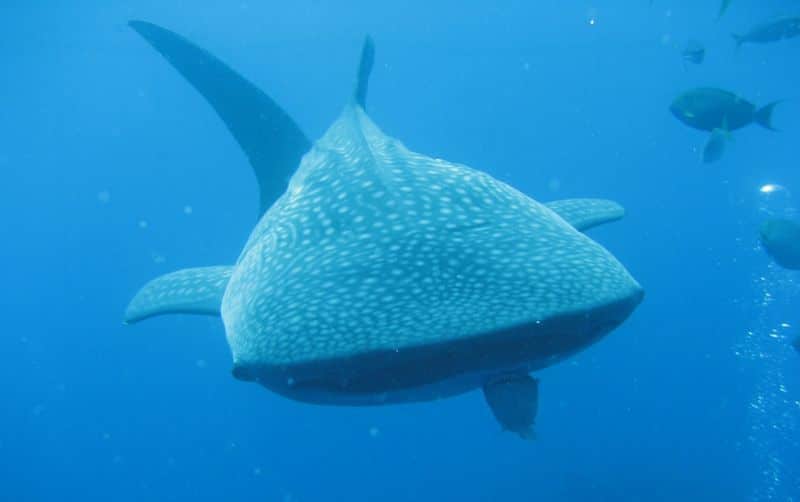 Finish this gorgeous tour on a high note with the Whale Shark Exhibit—floor to ceiling for an expanse of two stories the whale sharks, manta rays, and their companions delight guests in an observation area as well as a dine-in restaurant. When it is all said and done, you'll exit through the gift shop where you can pick up your souvenir photo as well as any other treasures you may want to purchase.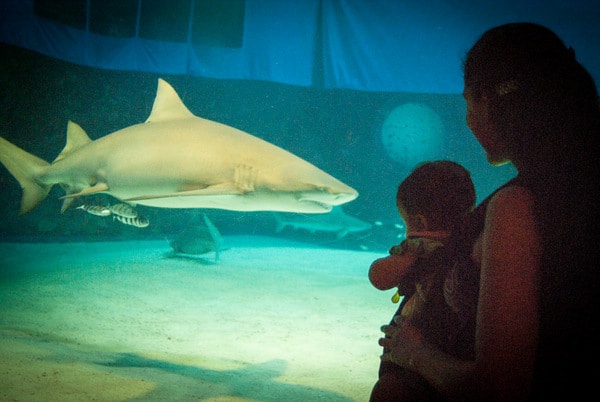 So remember, when you go to the aquarium, plan on:
Getting wet
Taking lots of pictures
Buying fun souvenirs
Learning something new
Finding Nemo
I hope you'll visit the aquarium while on Okinawa. My family and I returned several times in three years and we always enjoyed it. I'm confident you will too!
---
For a sneak peek of the aquarium, check out this video by Wandering Waffle Heads:
And check out this video by Wandering Waffle Heads about how to enjoy some of Expo Park's features for FREE!
Don't forget to read our post about Ocean Expo Park, which is in the same location and shouldn't be ignored as part of an excursion to the aquarium!
---
Okinawa Churaumi Aquarium
Hours: (as of June 2016)

Admission: (as of June 2016)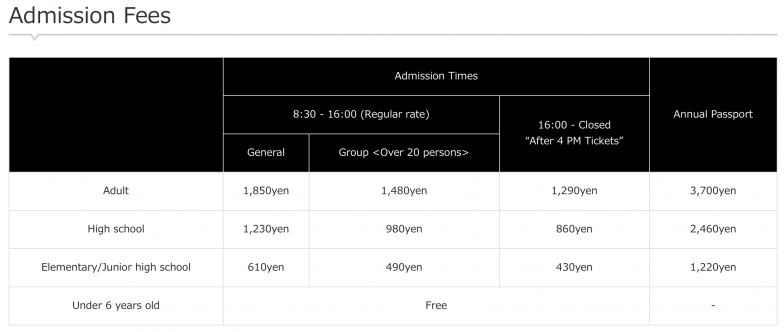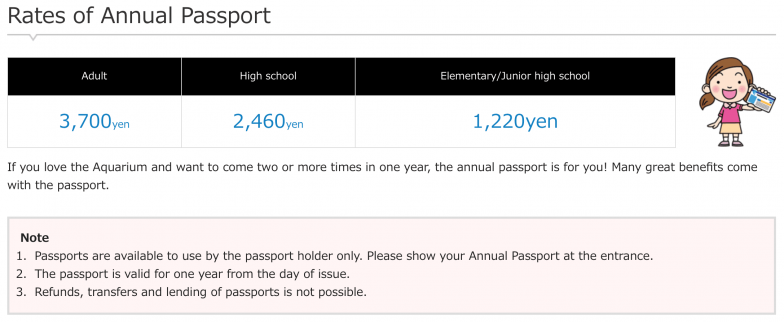 Websites:
Churaumi Aquarium Guide
Churaumi Aquarium Official Site
Address: Japan, Okinawa Prefecture Kunigami District Motobu石川424
GPS Coordinates: 26.69090522, 127.875529898
Directions:
Address: 424 Ishikawa, Motobu, Kunigami District, Okinawa Prefecture 905-0206, Japan
GPS Coordinates: 26.6944554, 127.87809870000001
Directions: Take the Expressway north to the end; follow 58 north to 84. Look for signs for Ocean Park Expo/Churaumi Aquarium and follow to 449. Take a left on 449, then another left onto 114 a few kilometers up the road. Signs are located frequently on the route; it's well-marked and easy to find even without GPS!