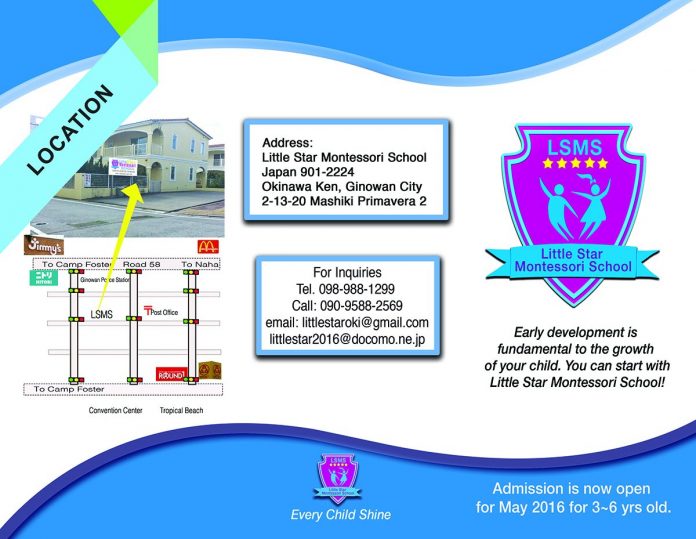 June 1st – June 25th
Bios on the Hill – Firefly Night Tour
Enjoy the beauty of Bios no Oka (a.k.a. Bios on the Hill) at night and the magic of fireflies lighting up throughout the park on their Firefly Night Tours throughout the month of June. The tour requires reservations (via TEL: 098-965-3400) and you should arrive around 6:30 p.m. the day of the tour to be there in time to pay and get situated (and enjoy the park a little) before the tour starts at 7 p.m. The tour lasts about 2 hours and requires quite a bit of walking (there's a boat ride included too); it costs 1800 yen per adult, 1000 yen per child 4 years and up, and children under 4 are free (but no strollers are allowed on the tour). Visit their website for more information: https://www.bios-hill.co.jp.e.vr.hp.transer.com/event/may/
〒904-1114 Okinawa Prefecture, Uruma, Ishikawa Kadekaru, 961−30
June 1st – June 20th*
Izumi, Motobu Town – Yohena Ajisai (Hydrangea) Gardens
Every year from mid-may until late into June the Yohena ajisai gardens are abloom with hundreds of beautiful hydrangeas. The gardens are typically open from 9 a.m. to 6 p.m. with a typical entrance fee of 400 yen (which goes towards the upkeep of the gardens). It's a natural wonder not to be missed this time of year! Visit the following blog for the gardens for updates on the flowers blooming schedule (*the end dates for the garden being open to the public will likely be dependent on how long the blooms flourish; please check the blog at the website listed to get updates): https://www.geocities.jp/tomotakayo/
1312 Izumi, Motobu, Kunigami District, Okinawa Prefecture 905-0221 TEL: 098-047-2183
June 3rd
Chatan Park Sunset Beach – Okinawa Open-Water Swimming Competition
Watch an Olympic open-water swimming competition conveniently located at Sunset Beach in Chatan (near American Village). The event starts at 9 a.m. For more information please visit: https://www.chatan.or.jp/e9581640.html or their Facebook page at https://www.facebook.com/okinawa.ows.swimguard/
TEL: 070-3628-0012
2 Chome Mihama, Chatan, Nakagami District, Okinawa Prefecture 904-0115
June 4th
Ishikawa Dome – South Okinawa and Ginowan Bullfighting Tournament
Starting at 1 p.m. with an entry fee of 3000 yen (2000 yen for foreign guests), visit the Ishikawa Dome to witness the Okinawan traditional sport of bullfighting. Okinawan bullfighting is traditionally more akin to sumo (with bulls as the "wrestlers") than the Spanish bullfighting with which many of us are already familiar.
〒904-1106 Okinawa-ken, Uruma-shi, Ishikawa, 2313−3
June 11th
Chatan Fisharena – 11th Kitaya Nirai Haarii (Dragon Boat Race)
Starting at 8 a.m. (7 a.m. for those wishing to register) visit the Chatan Wharf to see the 11th annual dragon boat races in the area! If you missed some of the other races (like the big one in Naha or the ones in Itoman and Ojima) or if you just want to try to attend them all, check out this event conveniently located in Chatan. TEL: 098-936-1847
https://www.chatan.or.jp/e9581732.html
Okinawa Prefecture Nakagami-gun Chatanchi Town Mihama 61
June 18th
Intercontinental Manza Beach Resort – Manza Haarii (Dragon Boat Race)
From 9:30 a.m. to 3:00 p.m. enjoy some local Okinawan culture with a dragon boat race held at ANA Intercontinental Manza Beach Resort in Onna Village. For more information, please visit: https://www.anaintercontinental-manza.jp/information/2933
Tel 098-966-1211
2260, Senagaki Onna-mura, Kunigami-gun, Okinawa Prefecture 904-0493
Okinawa City Outdoor Stage – Okinawa City Eisa Night
Starting at 3:30 p.m., enjoy a free outdoor event and some local culture by watching Okinawa City's youth groups performing traditional Okinawan folk dance (Eisa). For more information, please visit https://kozaweb.jp/event/detail.html?&sp=true&id=4079
TEL 098-937-3986
2-1-1 Moromizato, Okinawa City
June 22nd – 23rd
Peace Memorial Park, Itoman – Pillars of Light for Peace
As June 23rd is Memorial Day for paying respects to those who died in the Battle of Okinawa, Peace Memorial Park in Itoman will light up five beams of light (called the Pillars of Light for Peace) the day before (the 22nd) and the day of (the 23rd). These beams of light are so powerful they can be seen all the way from downtown Naha. https://www.visitokinawa.jp/events/seasonal-events/cultural-events#lights-of-peace
444 Mabuni, Itoman (Peace Memorial Park)
June 24th
Ginowan Marina – 40th Annual Zamami Yacht Race
Visit Ginowan Marina between 8:25 a.m. and 4 p.m. to witness this 28-mile yacht race between Ginowan Marina and Zamami Port.
TEL 098-987-2320
Okinawa Prefecture, Ginowan, Mashiki, 4 Chome-4-1
June 25th
Katsuren Castle, Uruma – Folk Song & Dance Festival 'Mou Ashibi'
Experience traditional Okinawan festivities, gathering around the Katsuren Castle ruins in Uruma to sit and enjoy traditional dance, music, and theater. Tickets can be purchased in advance either through the Uruma Tourism Association or through Family Mart kiosks for 2000 yen per person (middle school-age kids and under are free) and includes a drink of awamori or soft drink. Tickets bought at the event will be 2500 yen. Entry into the festivities starts at 5 p.m., with the festivities themselves starting at 6 p.m. Be sure to bring a mat to sit on as this is an outdoor event! TEL: 098-978-0077
〒904-2311 Okinawa Prefecture, Uruma, Katsurenhaebaru, 3908