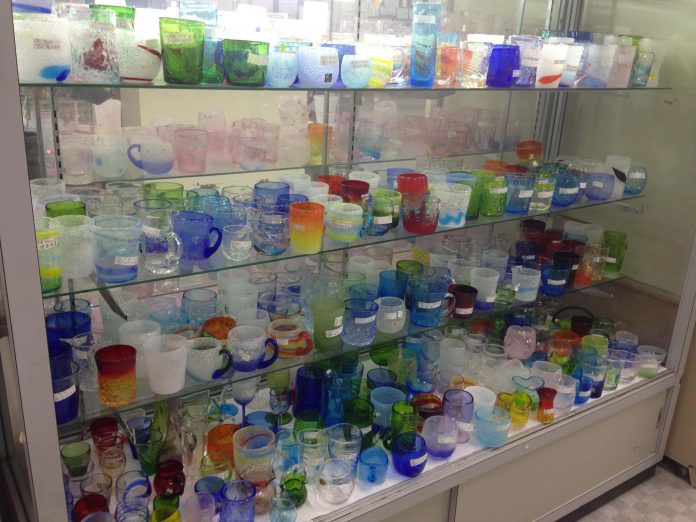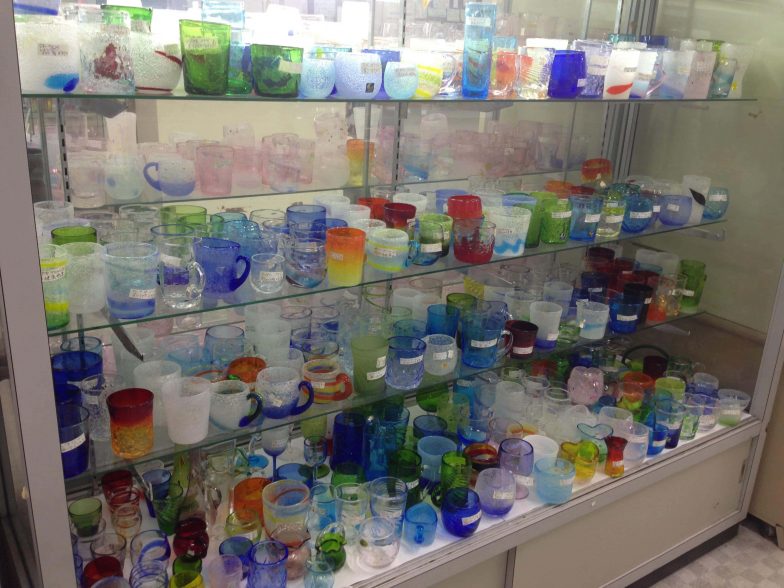 CONTRIBUTED BY ANNIE CASTRO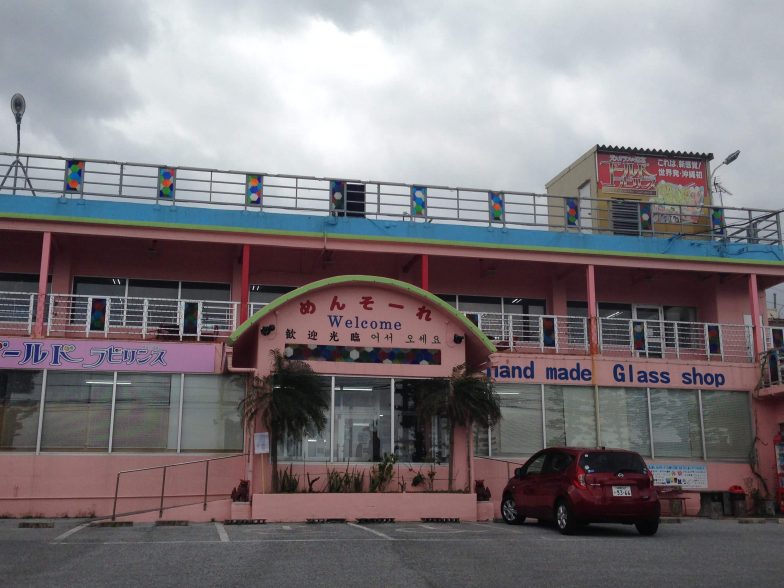 Glass blowing is something that I love doing here, especially since Okinawa is known for its beautiful glass. Thanks to the Okinawa Hai article I found in my first days of living here, I have participated in glass blowing several times at Ryukyu Glass Craft in Itoman. It's nice if you're looking for an inexpensive experience, but the options are really limited: only a selection of three styles of cups, and only a few scheduled times a day that fill up quickly with tourists. If you don't call ahead, it's more than likely you will get turned away or may have to wait over an hour. When my sister said she wanted to have more options than just a cup, we opted to head to the Onna Glass Studio and we were not disappointed.
The options of what you can create are endless. There is a room with shelves and shelves of all types of glass items to create. You can even create jewelry pieces if you'd like.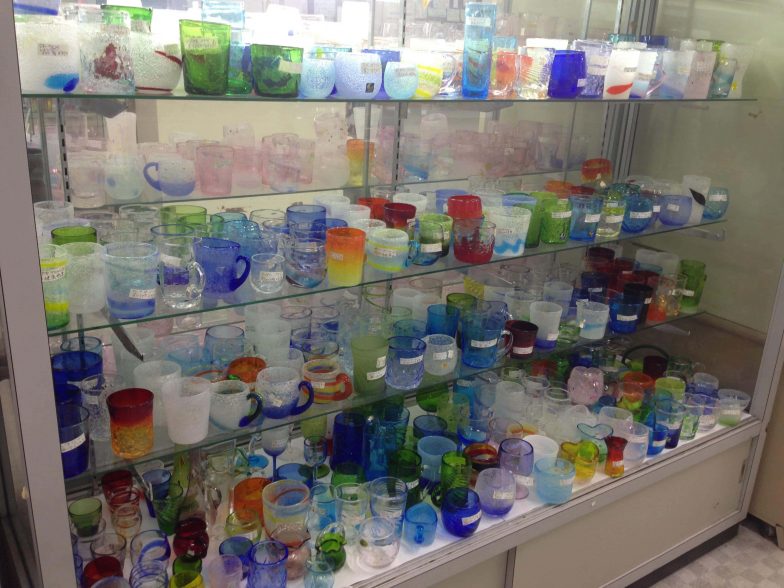 The cheapest items start at around 2,000 yen and go up from there. We opted to create a vase. What we loved the most was that you are participating much more in the process. Sure, they're helping you quite a bit, but at least you feel like you are the main creator of your masterpiece! Also you create your glassware as soon as you'd like. No scheduled times and every time I have visited it is not crowded which is really nice. The turnaround time to pick up your product is only one day, which is great for visitors who aren't staying for long.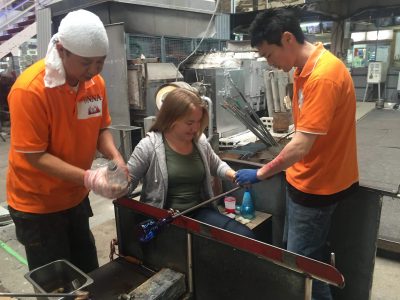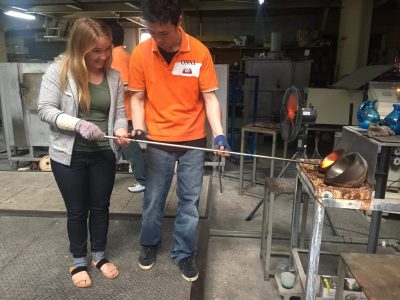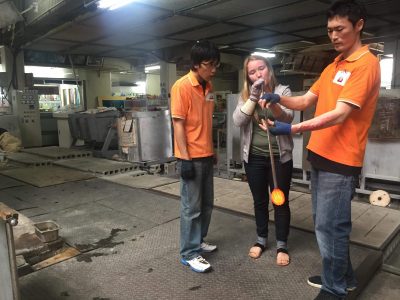 I highly recommend a visit to Onna Glass Studio. It's such a fun Okinawa experience. While you're up in Onna you can explore the beautiful beaches and fun little stores that line the charming streets. Hope you have a great time!
Hours: They are open every day from 8:00 a.m. to 10:00 p.m.
Phone: 098-965-3090
Payment: Yen Only
Address: 85 Fuchaku, Onna Village, Okinawa 904-0413
Directions:
From Kadena Gate 1, go north on 58 (right) past Kadena and Yomitan
After you pass the Renaissance Resort, you are arriving in Onna Village
You will pass the Kafuu Resort, a big coral hotel on the hill, and the Onna Glass Studio is on the right hand side, across from the Sun Marina Beach and Hotel
Coordinates: 26.4590571, 127.81162829999994
Website: https://www.onna-glass-okinawa.co.jp/english/exp.html