CONTRIBUTED BY KASSIE O'DRISCOLL
Oriental Place, located on highway 23, is a Chinese antique furniture store that you must visit while living in Okinawa! Yuki, the owner, goes on the buying trips herself, taking the back country roads of China, to find the best pieces to display in her store.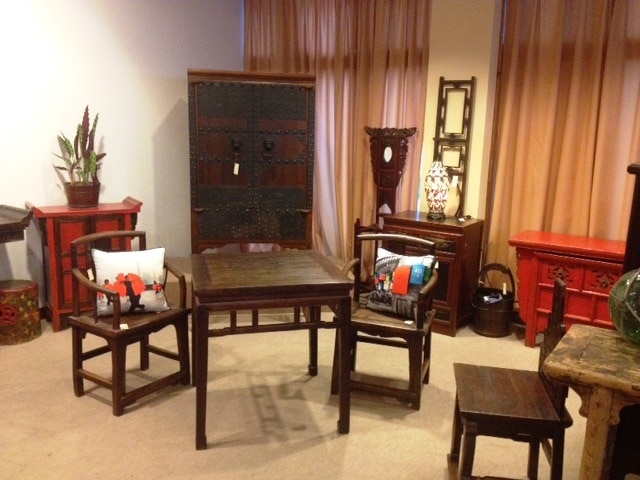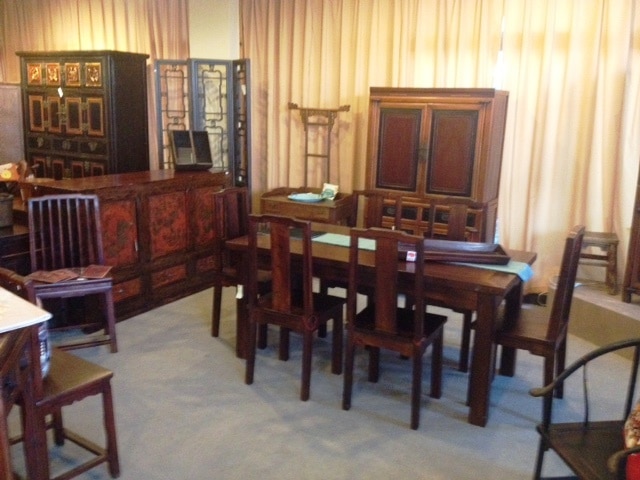 You'll find anything from elaborate wedding cabinets, bright hutches, beautiful porcelain, or unique gifts for friends and family. She does have a few "non-antique" pieces, too, giving the store a nice ambiance. With the floor layout changing every few days, it's easy to find new items that you may have missed the last time you were there – even if that was just yesterday!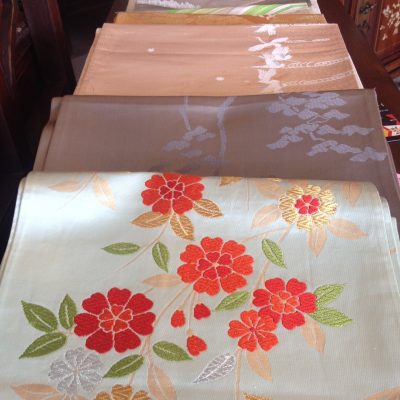 Growing up during the Cultural Revolution, Yuki saw fine pieces of furniture and art destroyed. In my opinion, this gave her a greater appreciation for Chinese furniture that is unlike many other people. You can really feel that when you're shopping!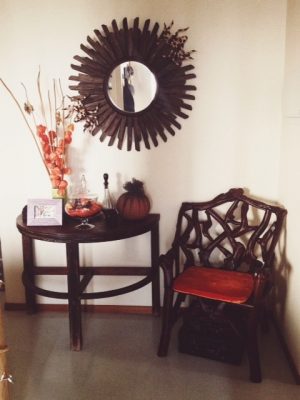 I found a beautiful half-table for my own home, and a wonderful buffet as well.
One of the biggest perks about shopping at Oriental Place (besides the amazing furniture) is that there is a "Take-Home-Layaway" policy. That means you pay 30% down and you have 6 months to pay off the balance… all while enjoying your new piece of furniture in your home! You can pay cash, credit, check or yen and there is not a strict payment policy; as long as you pay it off within 6 months you're good to go!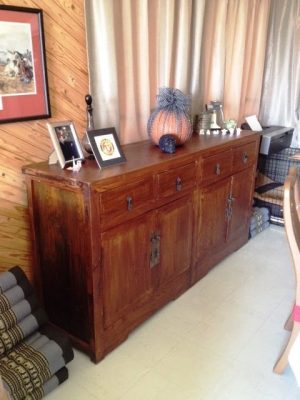 I highly recommend stopping by the store to take a look around, but beware… you will find something that you love! Also, follow the store on Facebook or visit their website for updates about new shipments and special discounts.
Hours: 10:00 a.m. – 5:00 p.m. Monday & Wednesday-Saturday, 12:00 p.m. – 5:00 p.m. Sunday, CLOSED Tuesday
Payment: Yen, Dollars, Check, Credit card
Phone: 098-926-0228
Address: (1F)543-2 Kamiseido Chatan Cho, Okinawa, Japan
Directions: From Exit 4 of the Expressway, turn right onto 23. Cross three lights and OP will be on your right. Parking is minimal.
Map Coordinates: 26.329605473683273, 127.77518829935843